Met Police to face racism probe after secret online Facebook page filled with abusive comments discovered
Exclusive: Abusive comments about Gypsies and Travellers prompt human rights group's intervention and an official investigation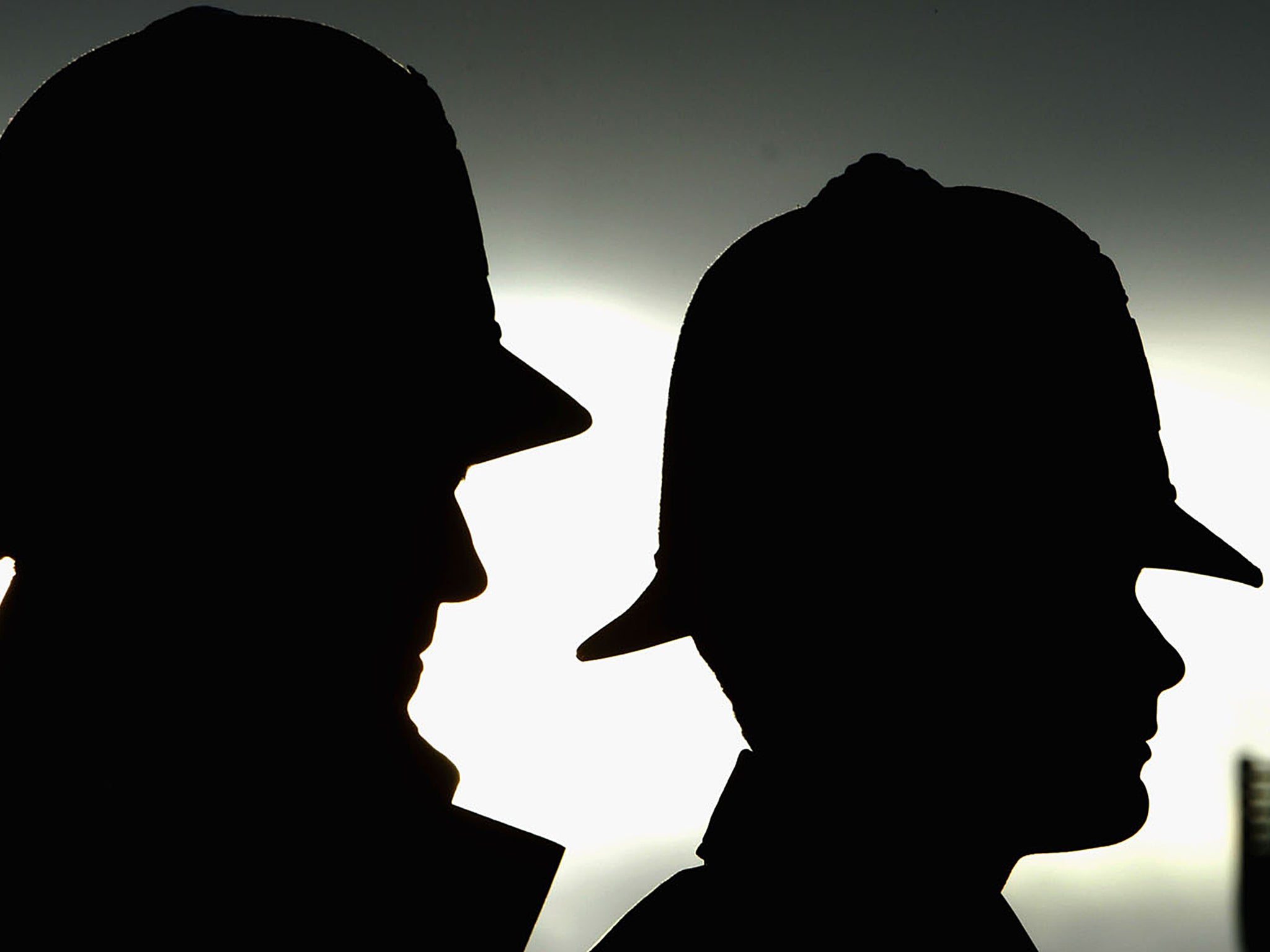 Britain's largest police force has launched an investigation into allegations that its officers used a "secret" Facebook group to air racist views about ethnic minorities.
The Metropolitan Police is examining allegations that serving officers used a closed group on the social network to post racist comments about Gypsies and Travellers. Both groups are officially recognised as ethnic minorities, and discriminating against them is illegal.
Police officers could be prosecuted if they are found to have broken the law, and will also face professional misconduct inquiries, Scotland Yard said. But the force was urged to launch a wider review amid claims that racism against both groups has become "endemic" and "part of police culture".
The Met was first alerted to the Facebook group in April after concerns were raised by one of its members. Named "I've Met the Met", it has around 3,000 participants, and serves as an unofficial online forum for serving and retired officers, but is managed on an invite-only basis and cannot be viewed by the public.
Some of the comments were made during a discussion in March about the BBC Trust's decision to clear Jeremy Clarkson and other Top Gear presenters of wrongdoing for their use of the word "pikey", a derogatory term for Travellers. Others dated back further.
"I never knew a pikey could be offended," read one comment. "I thought they were devoid of all normal feelings and thoughts … just my opinion based on many years of dealing with these despicable people." Another said: "There is not a small minority of criminals from the GT [Gypsy and Traveller] community – to all intents and purposes they all depend on crime."
The comments suggest that a "canteen culture of racism towards Gypsies and Travellers" exists within the Met, according to a formal complaint sent to Commissioner Sir Bernard Hogan-Howe by the Traveller Movement charity at the end of last month.
It also claimed that some police forces "categorise Gypsies and Travellers as criminals", and that entire operations were sometimes conducted based purely on "ethnic and family name profiling".
The allegations will come as a blow for the Met, which has been working to repair its reputation since Sir William Macpherson's 1999 report into the murder of black teenager Stephen Lawrence found that it was institutionally racist.
In pictures: The Metropolitan Police's Crime Museum
Show all 12
In a statement, the force confirmed that officials at its internal watchdog, the Directorate of Professional Standards (DPS), had been investigating comments made on the Facebook group for three months. It urged members of the public to come forward if they had concerns about the online behaviour of any officers.
"We can confirm that concerns were raised in April 2015 with the DPS regarding comments made by some members of a group on Facebook," it said. "The group administrators have set the privacy settings as 'secret' but we understand it to include former and serving MPS officers among its members.
"DPS is assessing the information to determine whether any serving MPS officer or staff may have committed any acts of misconduct and will also look to see if any criminal offences may have been committed. Should either be disclosed they will be fully investigated."
A spokesman for the Equality and Human Rights Commission, the Government's human rights watchdog, said it had received a similar complaint about the Facebook group and was "in discussion" with the Met over what action to take. If it believes there is enough evidence of wrongdoing, it has the power to order a full investigation into racism within the British police service.
Yvonne MacNamara, CEO of the Traveller Movement, said the Facebook comments were "shocking". She added: "The fact that they are potentially made by serving and retired police officers gives us no confidence at all in the Metropolitan Police's ability to both police these communities and to attract and protect its own staff who are from Gypsy and Traveller backgrounds.
"We believe that the Met must set up an internal review to look into the all too common assumptions that all Gypsies and Travellers are criminals, and they do not deserve the same quality of service and policing as any other member of our society."
Jim Davies, chair of the Gypsy Roma Traveller Police Association (GRTPA), said the allegations were a "sad indictment of the police service", adding that racism against both groups was prevalent in forces across the country, not just in London.
"Racism towards Gypsies and Travellers is endemic and is part of police culture," he said. "It has been allowed to fester and spread unchallenged for years and the effect on the lives of Gypsies and Travellers in the police service is disastrous.
"Members of the GRTPA report having to endure this sort of behaviour on a regular basis, and in order to survive such a hostile environment develop coping mechanisms which include hiding their ethnicity to all but their most trusted friends."
What the posts say:
"I never knew a pikey could be offended. I thought they were devoid of all normal feelings and thoughts … just my opinion based on many years of dealing with these despicable people."
"I fucking hate Pikeys."
"The Policing Diversity book reliably informed us we should 'remove your footwear when entering a travellers caravan …'
[Reply]: "Ha ha ha that's only so they can nick them easier."
"Pikey is just a word used by many to refer to the low life gypsies in this world. Using it does not mean that you hate all gypsies. Same applies to the 'n' word, Paki etc etc"
"If you don't live in a caravan, claim dole, have four aliases, convictions for theft of scrap metal, and are an artisan driveway landscaper then sorry chap, you're not a proper Pikey no matter how many teas you've had from a baked bean can."
Join our commenting forum
Join thought-provoking conversations, follow other Independent readers and see their replies