Metropolitan Police officer dies after collapsing in London's Trafalgar Square
Police said the 38-year-old man's death was not suspicious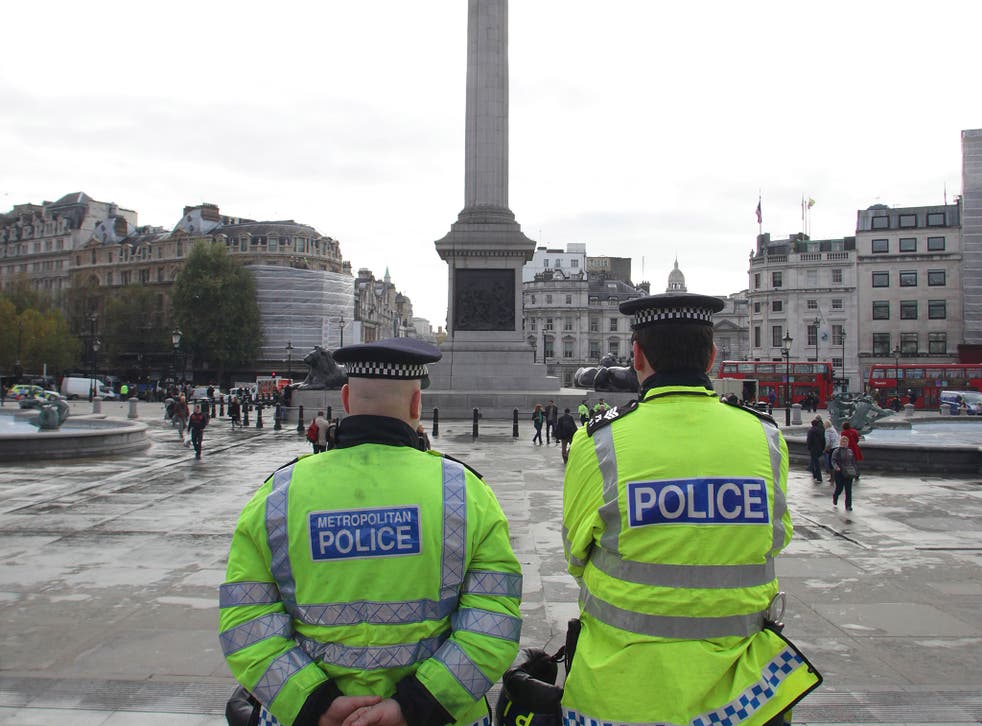 A London police officer has died after collapsing in Trafalgar Square.
The 38-year-old officer suddenly fell ill on Friday morning, a spokesperson for Scotland Yard said.
"Police were called by London Ambulance Service at approximately 6am on Friday, 27 November to reports of a man collapsed in Trafalgar Square
"LAS treated a 38-year-old man at scene before taking him to a south London hospital where he subsequently died."
The Metropolitan Police Federation extended its condolences to the officer, writing on Facebook: "Our thoughts are with his family, friends and colleagues at this time."
The man's relatives have been informed and his death is not being treated as suspicious.
Join our new commenting forum
Join thought-provoking conversations, follow other Independent readers and see their replies