Metropolitan Police using social-media savvy young Muslims to stop online radicalisation
The Met's top counter-terror officer said he wanted to involve young Muslims in the training of officers
Doug Bolton
Wednesday 26 August 2015 20:20 Comments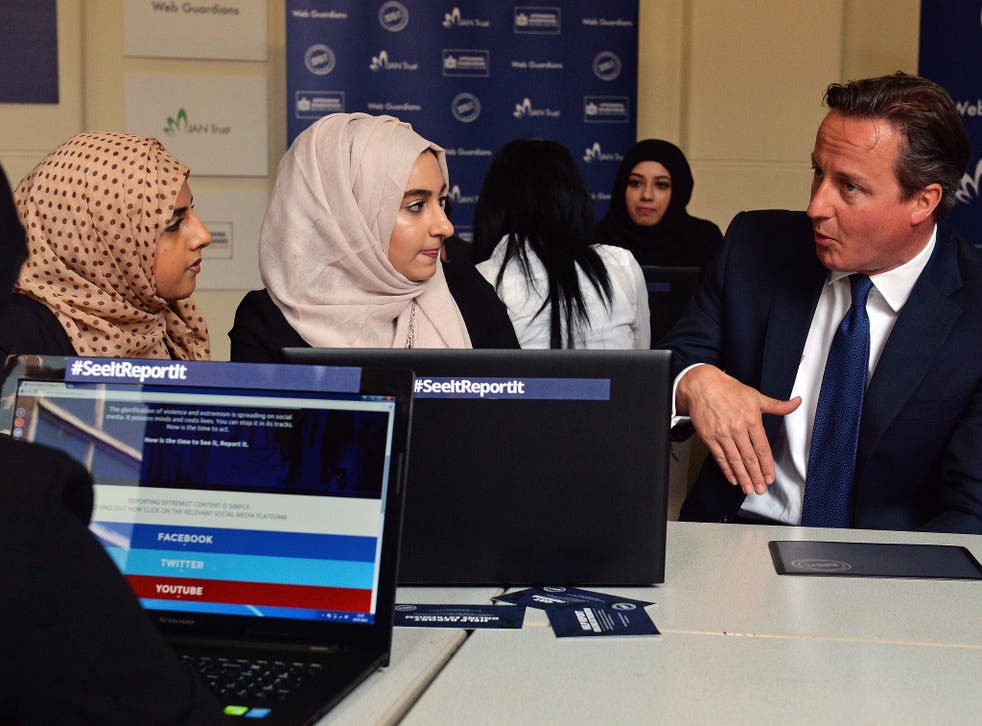 The Metropolitan Police is using social media-savvy young Muslims in London to combat extremism, the force's top counter-terrorism officer has said.
In an interview with the Evening Standard, Commander Richard Walton said that the Met is working with young Muslims to tackle radicalisation, which can often be aided through extremist accounts on Twitter and Facebook.
He said: "We are sensing that Muslim youth wants to stand up to Islamic extremism. We believe they do and they are saying so. They are coming up with some great ideas."
"They are seeing stuff online, on Twitter, which is extremist. They are great kids who are used to social media and they look at it and say 'why don't you do this or why don't you do that?'"
"If you are talking about countering Isis-inspired narrative of social media, the best people to counter that are going be young people who are not radicalised and who are within the Muslim community and they are coming up with ideas for us."
'Muslim Youth Forums' have been held at Scotland Yard, as the force tries to find new methods to prevent the radicalisation of young people online.
These young Muslims have been working with police, imams, parents and "disengaged" peers to help the police fight terrorism, Walton said.
All this, he says, has resulted in a "shift in the mindset of the Muslim community. He said that the force has received 83 tip-offs about people heading to Syria from London just this year.
Ancient monuments under Isis threat

Show all 8
Of these 83 people, some were stopped before they could reach Syria, either in the UK or by authorities in other countries who worked with the Met. However, many of the tip-offs came too late.
He also mentioned plans to integrate the first-hand experience of young Muslims deeper into the force's counter-terrorism strategy - keen to mend the lack of engagement between the force and Muslim youth in the past, he wants to get young Muslims involved in the training of police officers.
Hundreds of Britons, many of them from London, have gone to Syria to fight for Isis since the civil war began.
Police and the courts have used a variety of methods to prevent young people from becoming radicalised.
On 22 August, a High Court judge said that a young girl must be taken away from her parents as she had become "fully radicalised".
The girl was removed from a flight to Turkey in December last year, in an attempt to go to Syria. Upon her return, her parents appeared to co-operate with the deradicalisation efforts of the authorities, but a police search of their house revealed a "plethora of electronic devices" that contained Isis material.
The girl, her parents and her siblings were arrested under the Terrorism Act 2000 for possessing the material which included bomb-making instructions.
Register for free to continue reading
Registration is a free and easy way to support our truly independent journalism
By registering, you will also enjoy limited access to Premium articles, exclusive newsletters, commenting, and virtual events with our leading journalists
Already have an account? sign in
Join our new commenting forum
Join thought-provoking conversations, follow other Independent readers and see their replies