Middle class parents use 'glass floor' to ensure their children succeed over poorer peers, report finds
Children with less academic ability are more likely to succeed than brighter but poorer peers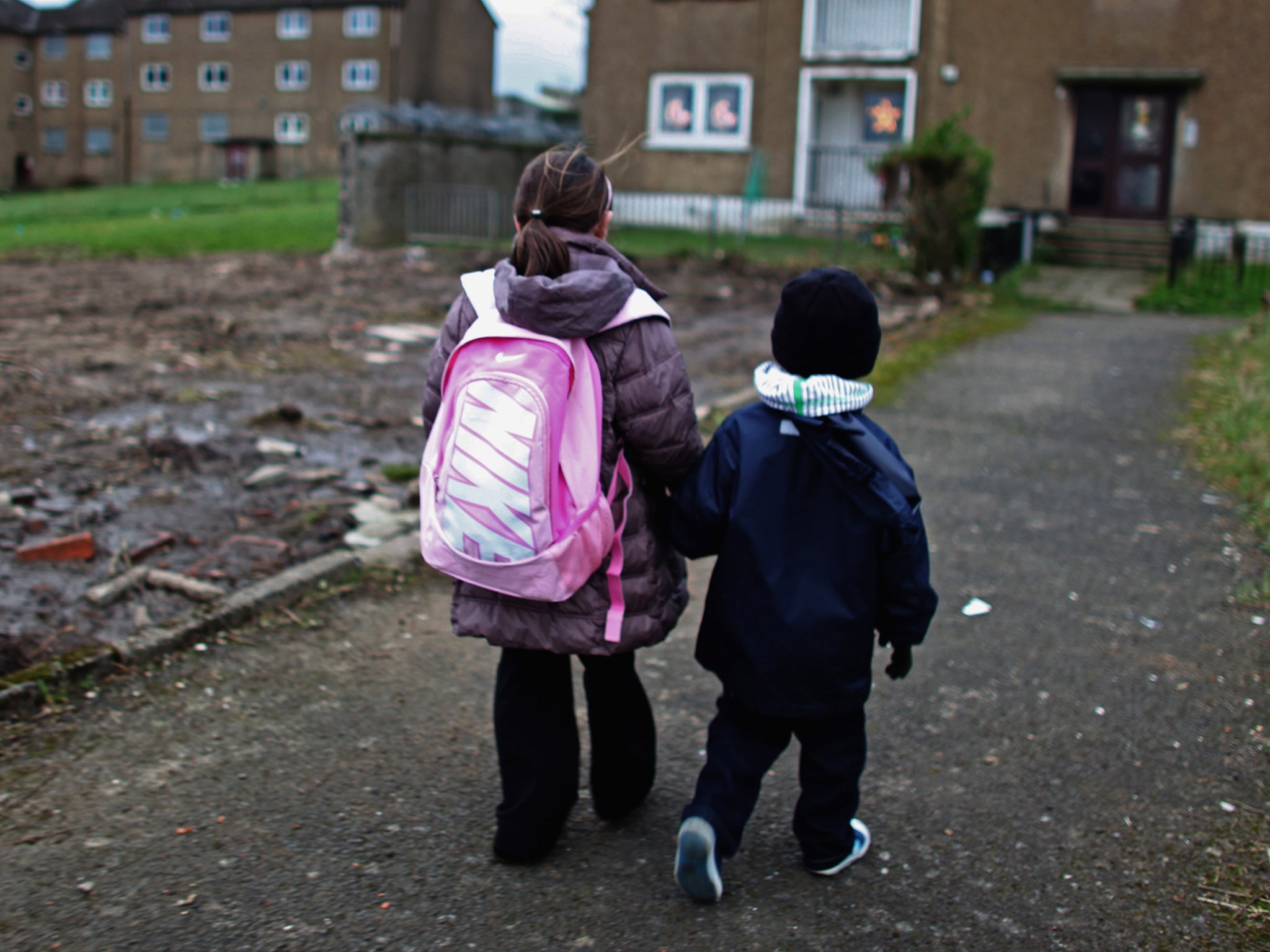 Wealthy parents create a "glass-floor" to ensure that their less academically gifted children "hoard the best opportunities" over smarter but disadvantaged peers, a report has found.
The report, from the Social Mobility and Child Poverty Commission, found that children from wealthier families but with less academic ability are 35% more likely to become high earners than more talented children from poor families.
The study, entitled Downward mobility, opportunity hoarding and the 'glass floor', analysed the lives of 17,000 people born in the same week in the UK in 1970.
It found that: "High attaining children from less advantaged family backgrounds are less able to, or at least less successful, at converting this early high potential into later labour market success."
"If policy makers are determined to increase social mobility in a climate where 'room at the top' is not expanding then the factors that limit downward mobility will need to be addressed."
The report also found that wealthier parents were using their resources and influence to give their children an unfair advantage. These included, finding them unpaid internships, using their social networks to form advantageous connections and ensuring they are able to access better education.
Commission chairman Alan Milburn said of the findings: "It has long been recognised that there is a glass ceiling in British society which prevents children with potential progressing to the top.
"This research reveals that there is a glass floor that inhibits social mobility as much as the glass ceiling. It is a social scandal that all too often demography is still destiny in Britain.
"The Government should make its core mission the levelling of the playing field so that every child in the country has an equal opportunity to go as far as their abilities can take them."
The report concluded: "A society in which the success or failure of children with equal ability rests on the social and economic status of their parents is not a fair one.
"Not only is it unfair but it is a waste of the talents of those with potential from less advantaged backgrounds; damaging for the individuals, the economy and society."
With additional reporting by the Press Association
Join our commenting forum
Join thought-provoking conversations, follow other Independent readers and see their replies