Misogyny could be treated as a hate crime by police across UK
'Women and girls face a tidal wave of abuse and harassment every day', campaigners say
Sam Blewett
Sunday 11 September 2016 14:13 Comments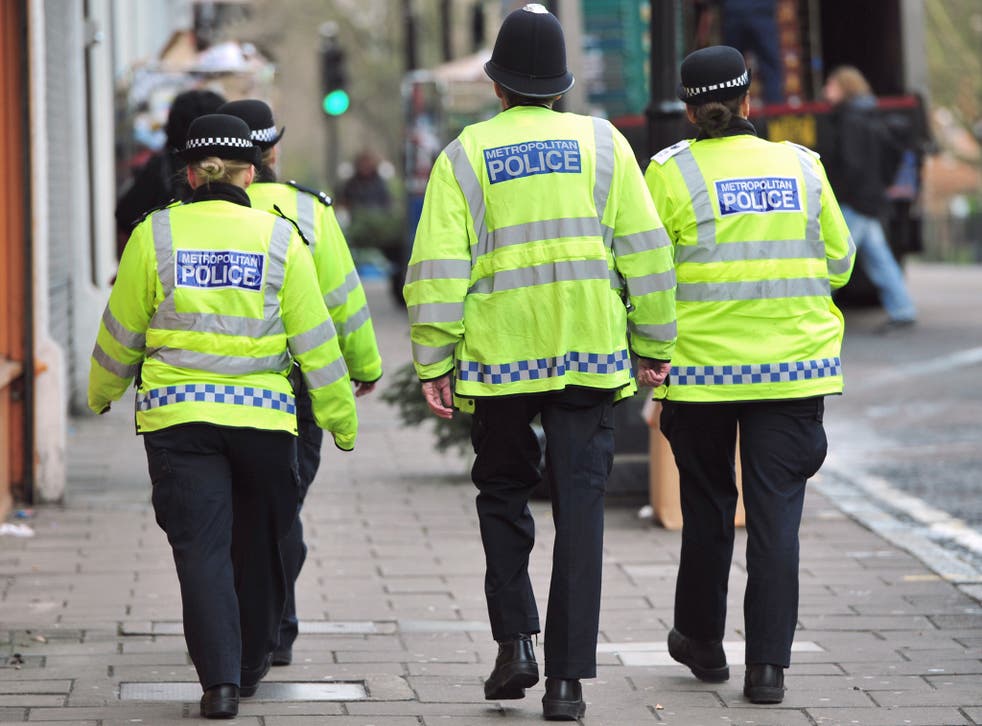 Misogyny could be treated as a hate crime by police forces across England and Wales in a bid to tackle sexist abuse.
The move comes after Nottinghamshire Police reportedly launched 20 investigations in the first two months of its pioneering scheme to tackle misogyny.
The Fawcett Society, which campaigns for women's rights, praised the development but called for the policy to be entereed in to the law.
Treating abuse targeting women as a hate crime would bring it in line with attacks motivated by hostility and prejudice towards race, religion and sexuality.
Police in Devon and Cornwall are among those interested in the reclassification as are those in Durham and Lincolnshire, according to The Observer, which reported that specially-trained officers investigated misogyny every three days in July and August.
Dave Alton, Nottingham Police's hate crime manager, told the newspaper: "The number of reports we are receiving is comparable with other, more established, categories of hate crime.
"We have received numerous reports and have been able to provide a service to women in Nottinghamshire who perhaps wouldn't have approached us six months ago. The reality is that all of the reports so far have required some form of police action.
"There has been quite a lot of interest in the action we have taken. Both our chief constable and our commissioner have been contacted by forces and commissioners nationally to discuss how we have made the changes and what the impact has been so far."
So far, officers in Nottinghamshire say they have received reports ranging from verbal harassment to sexual abuse, while two men have been arrested for public order offences and actual bodily harm, which were recorded as misogynistic.
Sam Smethers, chief executive of the Fawcett Society, told The Independent: "This is what the Fawcett Society has been calling for. It is good to see other police forces now looking to follow Nottinghamshire's lead. But we need a change in the law.
Sexism debates during the Olympics

Show all 5
"We need to call out misogyny for what it is - a hate crime. Women and girls face a tidal wave of abuse and harassment every day. Our law has to send a clear signal that this is not acceptable. It is a crime."
Recording the abuse of women as a hate crime will allow charities and policymakers to analyse the scale of incidents.
It also means victims can report incidents that might not be considered a crime and officers will investigate.
Officers will then consider how a victim can be supported and how repeat abuse can be prevented.
Nottinghamshire Police defines misogyny hate crime as "incidents against women that are motivated by an attitude of a man towards a woman and includes behaviour targeted towards a woman by men simply because they are a woman".
The force's chief constable, Sue Fish, said the move would make the county a safer place when it was announced in July.
"What women face, often on a daily basis, is absolutely unacceptable and can be extremely distressing," she said.
"It's a very important aspect of the overall hate crime work being conducted and one that will make Nottinghamshire a safer place for all women."
Register for free to continue reading
Registration is a free and easy way to support our truly independent journalism
By registering, you will also enjoy limited access to Premium articles, exclusive newsletters, commenting, and virtual events with our leading journalists
Already have an account? sign in
Register for free to continue reading
Registration is a free and easy way to support our truly independent journalism
By registering, you will also enjoy limited access to Premium articles, exclusive newsletters, commenting, and virtual events with our leading journalists
Already have an account? sign in
Join our new commenting forum
Join thought-provoking conversations, follow other Independent readers and see their replies