Model killed herself after learning 'parents' were her aunt and uncle
Nadia Menaz took her own life five months after taking out a 'forced marriage protection order'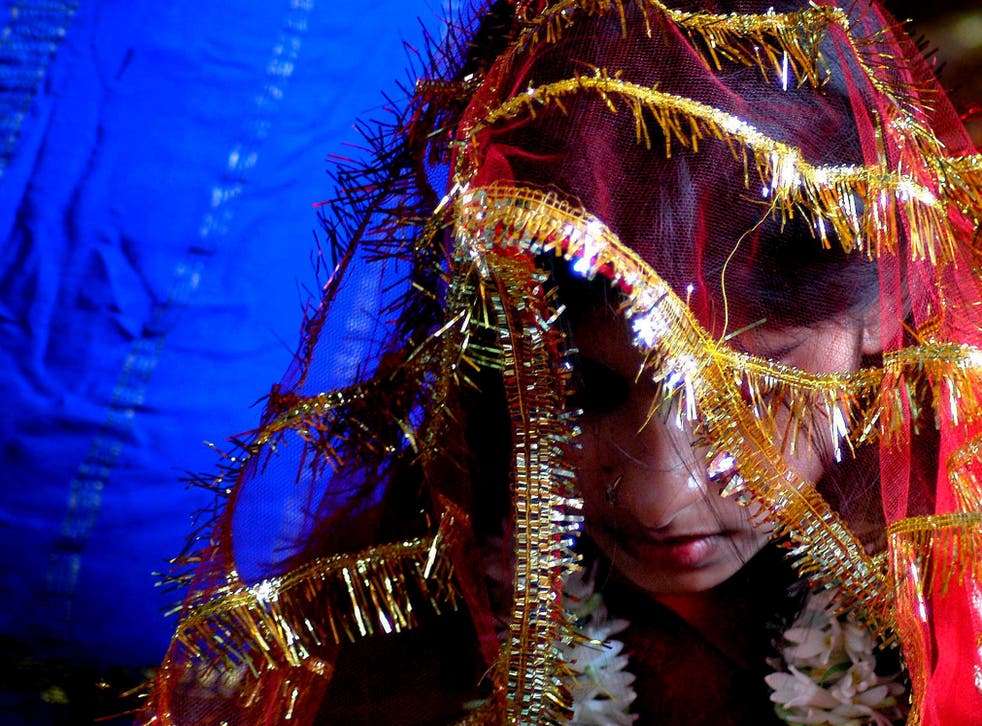 A model killed herself due to depression partly caused by the discovery that the man and woman she believed were her parents were actually her aunt and uncle, a coroner has ruled.
Heywood Coroner's Court in Greater Manchester also heard Nadia Menaz's mental state had been affected by fears she would be forced to get married by her family.
The 24-year-old had been married in an Islamic ceremony in 2011, which was not recognised by English law, but the couple she believed were her parents did not approve of her husband.
In December 2014, she took out a forced marriage protection order against her "parents" and three of her siblings to prevent them forcing her to get married to a different man.
Five months after obtaining the order, she texted the husband she married in 2011, Umar Rasool, to say she was going to hang herself. He found her dead when he returned from work to their Oldham home later that day.
The inquest also heard she had allegedly been assaulted by her brother, which had made her scared to leave the house, the Mail Online reports.
Greater Manchester Police Detective Sergeant Rachel Eaton told the court: "Her brother had been charged and the case was due at court, however the charges were dropped following Miss Menaz's death."
The court heard how the mother of one had previously attempted suicide and had been receiving psychiatric treatment at Royal Oldham Hospital.
A pathologist concluded that wounds on her neck appeared to be self-inflicted and the coroner said there was no evidence of "third-party involvement".
According to the Manchester Evening News, Ms Menaz was a former army cadet and had wanted to join the police as a child.
She left home at 16 and worked as a model, wedding planner and flower arranger.
Coroner Simon Nelson said: "Sadly Nadia had difficulties related to the traumatic events of her childhood. She said the people who she believed were her parents were her aunt and uncle.
"She was clearly a beautiful young lady and I am so sorry that the evidence in my view has unequivocally pointed to the scenario of deliberate self harm in this instance.
"She took her own life while suffering from a depressive illness."
Register for free to continue reading
Registration is a free and easy way to support our truly independent journalism
By registering, you will also enjoy limited access to Premium articles, exclusive newsletters, commenting, and virtual events with our leading journalists
Already have an account? sign in