Muslim woman found hanged after fears she would be pressured into forced marriage
She was found dead months after taking out a forced marriage protection order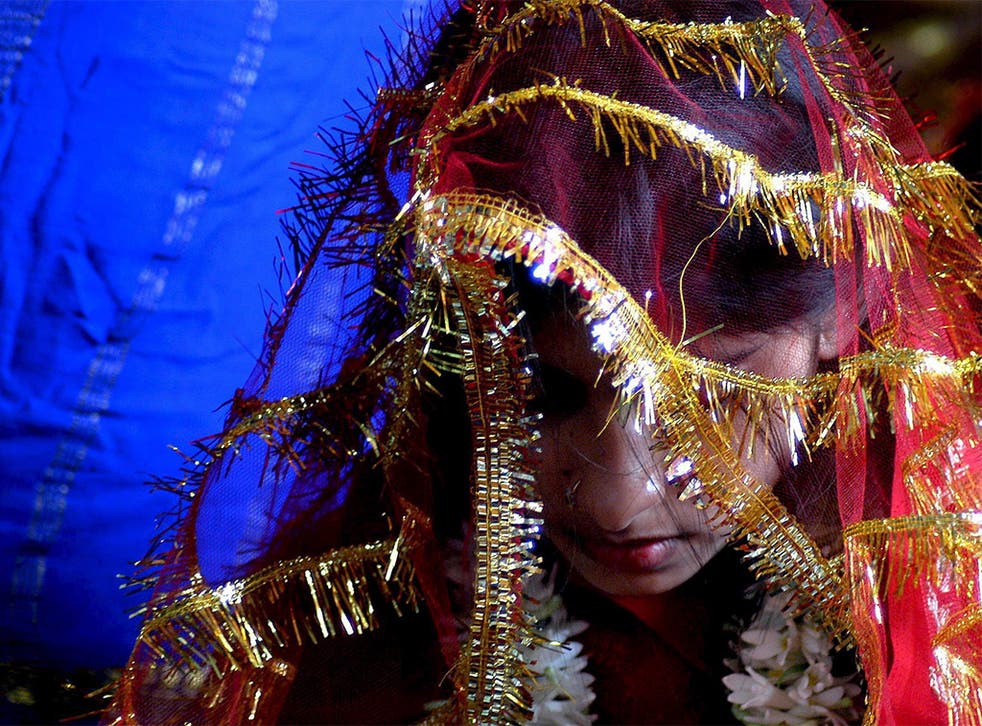 A women's charity has called for the government to raise awareness of the dangers of forced marriages after a Muslim woman was found hanged after she feared she was about to be forced into an arranged marriage.
Nadia Menaz was found dead at her home in Oldham, Greater Manchester in May, five months after she took out a court order to stop her Muslim parents forcing her to marry.
She had already married Umar Rasool in an Islamic ceremony, but Oldham Coroner's Court heard her family did not approve of him and the union was not recognised under English law.
Women's Aid defines a forced marriage as any "marriage conducted without valid consent of one or both parties, and some form of emotional distress is involved".
This can come about through emotional pressure, "for example, parents may insist that rejection of this marriage partner would bring shame to the family".
They also say "forced marriage is a form of domestic violence and violence against women and girls".
Last year, the government's Forced Marriage Unit gave advice or support in 1,267 possible forced marriage cases.
Origins of forced marriage cases

Show all 1
Ms Menaz had been a former army cadet with ambitions of joining the police, the hearing was told.
After she left home at 16, she began modelling, arranging photoshoots for other models and working as a wedding planner and flower arranger.
The hearing was told Ms Menaz had a "very strained" relationship with her parents and had also suffered depression, the Mirror reports.
She had reportedly self-harmed and cut off her hair.
In December, Ms Menaz took out a forced marriage protection order at the Family Court in Manchester against her father, Sabir Hussain, her mother Ruksana Kousar and three of her eight siblings.
Government guidelines state the legislation protects women if they are being threatened with a forced marriage or are already within a forced marriage.
Jasvinder Sanghera, the founder of Karma Nirvana, the charity which supports the victims of forced marriage, told The Independent the order was "the only injunction I'm aware of in Britain whereby we return the victims back to the perpetrators.
"My concern is, these orders have been created to protect these victims, and yet somehow the family has still managed to force them into marriages.
"What the government has to recognise is we are not risk assessing these cases approrpriately. The CPS and the government have a duty to raise awareness about how forced marriages are not going to be tolerated in Britain."
Mr Hussain and Mrs Kousar denied attempting to force Ms Menaz into marriage at the inquest, the Daily Mail reports. They initially said they were unaware of the forced marriage protection order.
However, when questioned further they admitted they were aware of the court order, then claimed their daughter had been murdered by a "third party".
Coroner Simon Nelson said Mr Hussain made it clear in a statement he gave to police he had issues over Ms Menaz's relationship with Mr Rasool.
Speaking through an interpreter, Mr Hussain told the hearing that he was convinced his daughter had not killed herself and that a third party was involved.
On the day she died, Ms Menaz had argued with Mr Rasool, the court heard. She reportedly sent him a text saying she was going to hang herself, and when he returned home he found his wife's body.
Police investigation ruled out third party involvement and a post-mortem examination confirmed the cause of death as hanging.
The inquest will be concluded at a later date.
Register for free to continue reading
Registration is a free and easy way to support our truly independent journalism
By registering, you will also enjoy limited access to Premium articles, exclusive newsletters, commenting, and virtual events with our leading journalists
Already have an account? sign in