More than 1,200 suspected modern slavery victims deprived of financial support in breach of law, Home Office admits
Ministers admit hundreds of potential trafficking victims had subsistence rates unlawfully slashed
May Bulman
Social Affairs Correspondent
Saturday 02 February 2019 16:35 Comments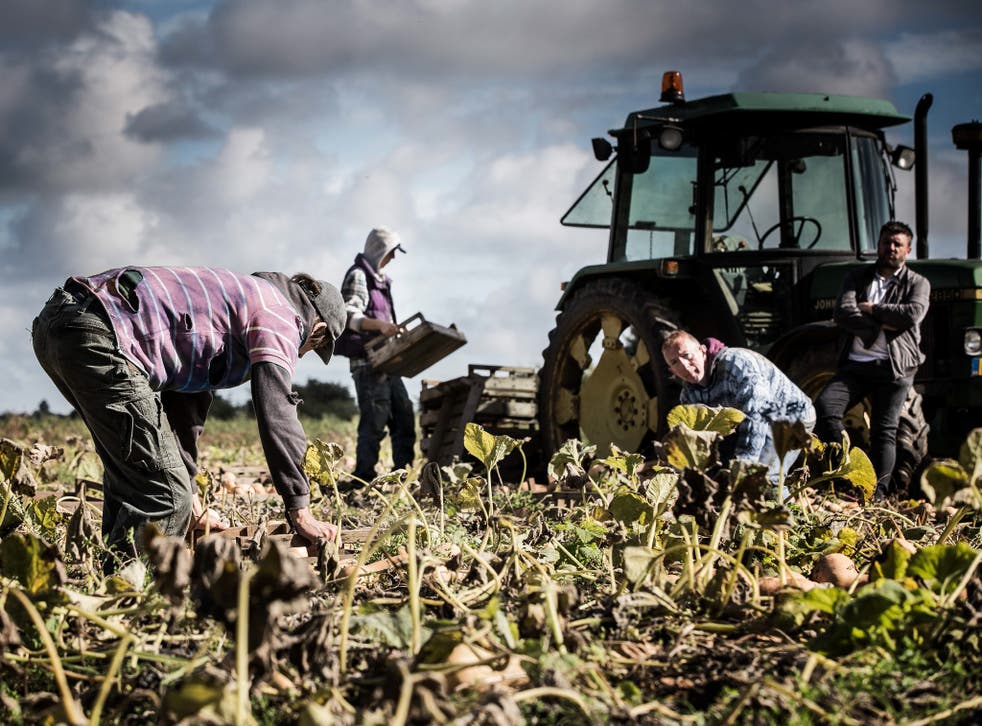 More than 1,200 suspected victims of modern slavery were deprived of financial support from the government in breach of the law, the Home Office has admitted.
The High Court ruled last November that a government decision to slash subsistence benefits for trafficking victims from £65 to £37.75 per week was unlawful, and the Home Office was subsequently forced to set up a repayment scheme last month.
Ministers have now admitted to the scale of the wrongdoing, saying in response to a written question they have so far identified 1,208 potential victims of trafficking who have been affected and are entitled to back payments.
Campaigners said the true figure is likely to be considerably higher due to difficulties contacting those who had already left official support, saying it was unlikely that all victims owed money would receive it.
Concerns have also been raised that the cuts to subsistence rates could be re-introduced after a government official in the Modern Slavery Human Trafficking Unit (MSHTU) claimed in a public forum that the "alignment itself was not unlawful" – only the "way it was done".
Minutes from a meeting between charities and the MSHTU, seen by The Independent, show that when asked what the policy on subsistence rates would be going forward, a senior civil servant said: "The judge said the way the alignment was done was unlawful, not that the alignment itself was unlawful."
Caroline Robinson, chief executive of Focus on Labour Exploitation (Flex), said: "These cuts have caused significant hardship and distress to over a thousand victims of modern slavery. Given how hard it can be to contact those who have left official support, it is unlikely that all victims owed money will receive it."
She said it was "deeply troubling" that, despite strong warnings against the cuts from expert support organisations, there were suggestions that they could be reintroduced.
"Without adequate support, victims are at high risk of destitution and re-trafficking. 2018 was not a good year for the government's modern slavery agenda, which was criticised from all sides; it should now make a clear commitment that there will be no cuts to slavery support or it risks yet more scandal," she added.
Evidence presented to the High Court in November from two victims of trafficking who brought the challenge and from charities showed the detrimental effect the cuts had on trafficking victims.
The Home Office was ordered to make back payments which could exceed £1m after the judge ruled a "very substantial cut imposed unilaterally" by the department was taken on "a false basis and cannot stand".
Modern Slavery in the UK

Show all 13
Now the department has put in place a process so those affected receive a full back payment "as soon as possible".
In October, The Independent revealed modern slavery victims who had escaped their abusers were being drawn back into exploitation as a means of survival following cuts to their financial support.
Lawyers said victims whose support has been reduced struggle to afford basics such as food and travel, placing them at high risk of being re-exploited financially, sexually and emotionally.
Register for free to continue reading
Registration is a free and easy way to support our truly independent journalism
By registering, you will also enjoy limited access to Premium articles, exclusive newsletters, commenting, and virtual events with our leading journalists
Already have an account? sign in
Join our new commenting forum
Join thought-provoking conversations, follow other Independent readers and see their replies