More convictions than ever for violence against women in England and Wales, but rape conviction rate falls
Over 78,000 found guilty of sexual offences and domestic violence - but rate of rape convictions falls despite record high number of prosecutions
Tom Brooks-Pollock
Thursday 25 June 2015 12:27 Comments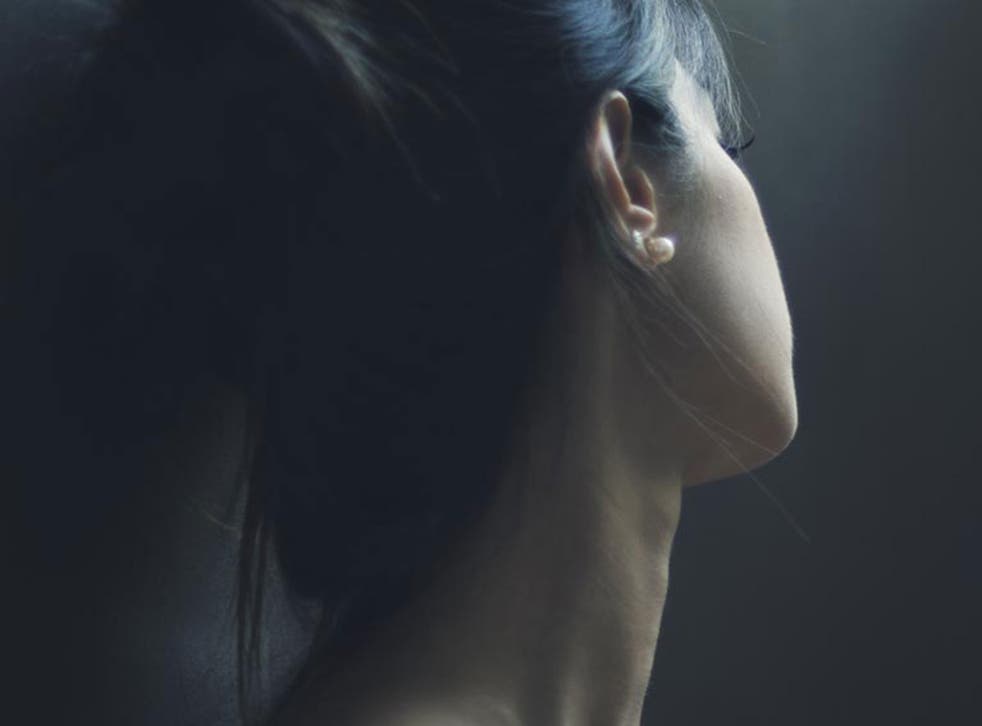 Convictions for violence against women are at a record high, according to new figures welcomed by campaigners as "significant progress" in confronting domestic abuse.
But a fall in the rape conviction rate has prompted warnings that society still has "some distance to travel" in dealing with the problem.
The number of successful prosecutions went up for 'violence against women and girls' - including sexual offences, child sex abuse and domestic violence - while more people are being charged with rape than ever before, new Crown Prosecution Data show.
The CPS said that 107,104 people were prosecuted for violence against women in 2014-15, up by nearly a fifth on the year before, while 78,773 were found guilty – up by 16.9 per cent on 2013/14.
More historic allegations are being investigated by prosecutors because of heightened public awareness following the Jimmy Savile scandal.
But domestic abuse campaigners also praised the efforts of prosecutors, the police and victims for the drive to secure more convictions for crimes such as rape, where the proportion of people tried and found guilty is traditionally low.
There is still much progress to be made, though: the rape conviction rate actually fell to 56.9pc, despite a record number of convictions, more than 2,500 last year. There were 68,601 convictions for domestic abuse and 7,591 for sexual offences – both also record numbers.
The majority of defendants were aged 25-59 (59 per cent) and 18-24 (21 per cent). A total of 354 defendants were aged 14-17 and 56 were aged 10-13.
Katie Russell, national spokeswoman for Rape Crisis England and Wales, said: "It's clear that some progress has been made towards improving responses to this broad range of devastating crimes.
"At the same time, the report highlights that we still have some distance to travel before all survivors of sexual violence and violence against women and girls receive the justice they want and deserve and that there is no room for complacency."
Sarah Green, acting director of the End Violence Against Women Coalition, said: "The increase in prosecutions shows that more women are seeking justice, with big increases for example in the numbers of rape prosecutions and child sexual abuse prosecutions.
"The CPS report includes figures on the alarmingly young age of many defendants in rape prosecutions. This is a call to urgent action."
Polly Neate, chief executive of Women's Aid, said: "Today's report demonstrates that significant progress has been made in taking more cases of domestic violence through the criminal justice system. This is positive.
"This progress must continue until we have a system where women who experience domestic violence have exactly the same level of confidence as victims of other crimes, that they are heard and believed, the system works for them and protects their human right to live free from violence."
The NSPCC described the falling convictions rates for some crimes as "a worrying trend" given that more child abuse cases are coming to court.
Karen Bradley, the minister responsible for tackling domestic abuse, said: "We have made protecting women and girls from violence and supporting victims and survivors of sexual abuse a key priority.
"It is encouraging to see more victims and survivors reporting these terrible crimes and justice being done. I hope that the increase in prosecutions and convictions for domestic violence, sexual offences, honour-based crimes and child abuse will give victims greater confidence to come forward to speak out about despicable offences that have too often been ignored."
Additional reporting by Press Association
Register for free to continue reading
Registration is a free and easy way to support our truly independent journalism
By registering, you will also enjoy limited access to Premium articles, exclusive newsletters, commenting, and virtual events with our leading journalists
Already have an account? sign in
Register for free to continue reading
Registration is a free and easy way to support our truly independent journalism
By registering, you will also enjoy limited access to Premium articles, exclusive newsletters, commenting, and virtual events with our leading journalists
Already have an account? sign in
Join our new commenting forum
Join thought-provoking conversations, follow other Independent readers and see their replies