More than a million people in the UK 'unable to afford food, heat or toiletries', says new research
A large number of people surveyed said relying on their family or charities for hand-outs left them feeling "demeaned" and "degraded"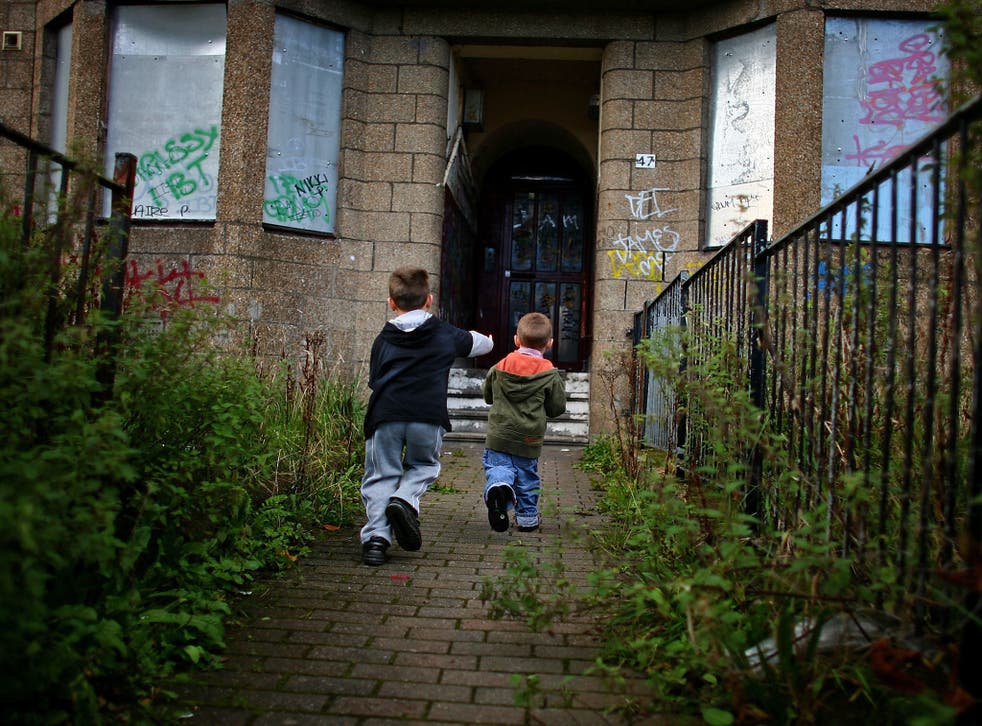 More than a million people in the UK are living in such severe poverty they are unable to afford to keep warm, stay clean or eat food, new research has found.
Research by the Joseph Rowntree Foundation found that 1.25 million people experienced destitution in the UK in 2015, of which 312,000 were children. The research defined destitution as when people have been unable to afford two of the following six things considered essential to live a dignified life: shelter, food, heating, lighting, clothing or basic toiletries such as soap, shampoo, toothpaste or a toothbrush.
Weekly income levels below £70 for a single adult, or £140 for a couple with children after housing costs, were considered a level at which destitution could be said to occur.
More than three quarters of destitute people polled said that they were unable to afford food, while more than half reported being unable to heat their home. A number of respondents explained that they skipped meals to afford other essentials or to ensure that their children did not go hungry.
A large number relied on charity donations or help from family and friends but described relying on hand-outs to get by as "demeaning" and "degrading".
World news in pictures

Show all 50
The report's authors said: "The sustained or cyclical nature of destitution frequently took a toll on people's mental health, and also sometimes their physical health. Social isolation was very often reported, associated with the shame engendered by destitution, as well as by an inability to pay for normal social activities.
"Destitute parents emphasised that they put their children's needs ahead of their own, however they also frequently discussed the negative effects of destitution on parent-child relationships."
Julia Unwin, chief executive of the Joseph Rowntree Foundation, said: "It is simply unacceptable to see such levels of severe poverty in our country in the 21st century. Governments of all stripes have failed to protect people at the bottom of the income scale from the effects of severe poverty, leading many unable to feed, clothe or house themselves and their families."
A Government spokesperson told The Independent: "The truth is that relative poverty is at the lowest level since the 1980's and the number of children in poverty has fallen by 300,000 since 2010. This report ignores a number of measures we've brought in to improve life chances, including the National Living Wage, the extension of free childcare to 30 hours and increases to the personal allowance. We also continue to spend £80bn on working age benefits to ensure a strong safety net for those who need it most."
Join our new commenting forum
Join thought-provoking conversations, follow other Independent readers and see their replies