Britain's biggest festival organiser dismays campaigners by backtracking on support for drug testing
'Considering the huge profits made by companies like Festival Republic from ticket sales, they should be funding essential services like The Loop to protect festival goers from avoidable harm'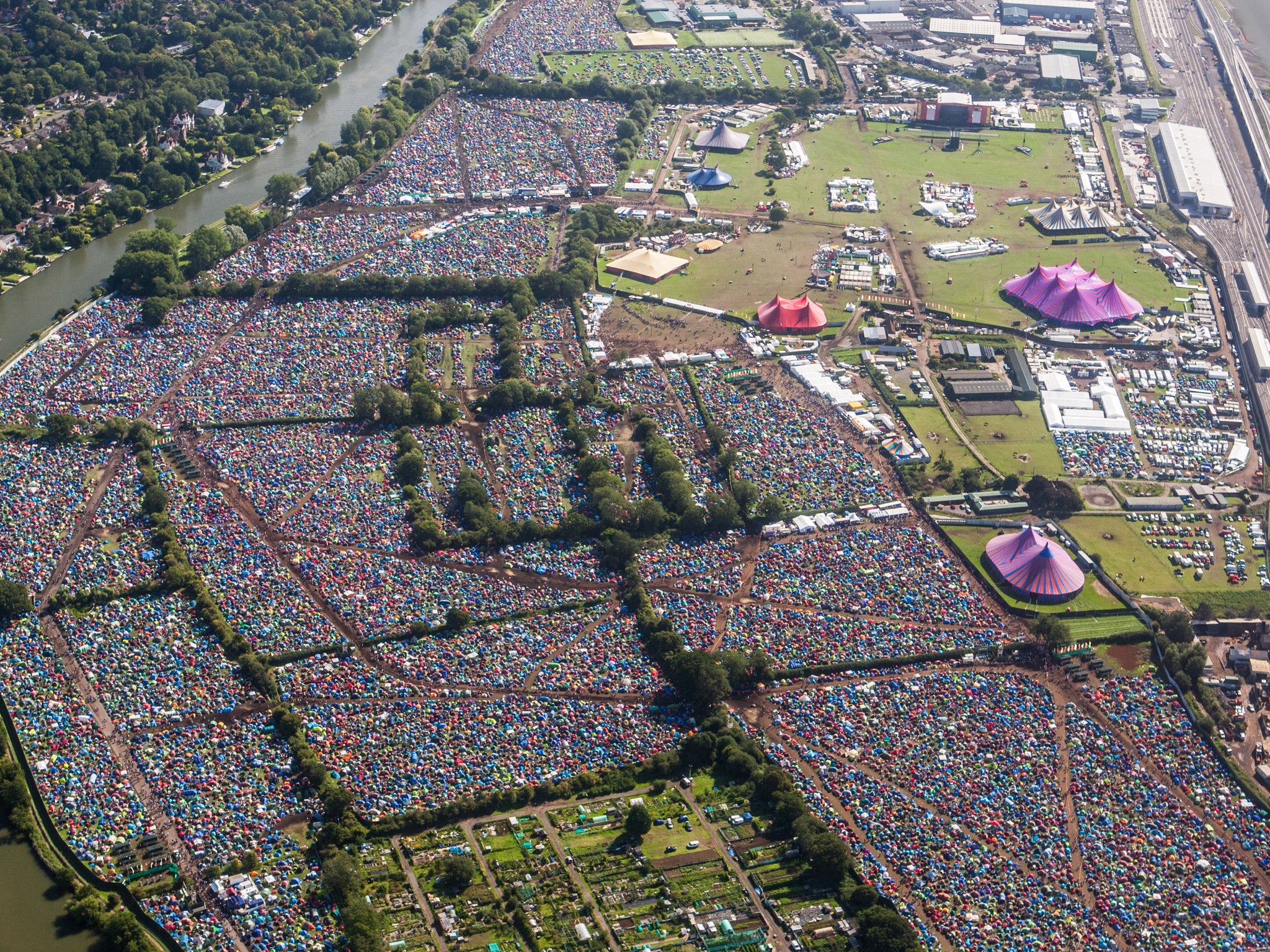 The UK's largest festival organiser has reversed its previous support for drug testing facilities in a U-turn that drew criticism from experts and campaigners.
Festival Republic – which organises Reading and Leeds Festivals, among others – said testing "has the ability to mislead" and cast doubt on the growing body of evidence which suggests testing festival goers' drugs for potency and impurity, as well as providing individualised advice, reduces drug-related harm.
The news comes in the wake of two drug-related deaths at Mutiny Festival last weekend where ecstasy pills three times the strength of a usual dosage were in circulation, which sparked calls for all music festivals to provide drug testing.
The Independent revealed on Friday that Bestival will provide the service for the first time this year.
Life as a teenage drug dealer
"Front of house testing sounds perfect but has the ability to mislead I fear," Melvin Benn, Festival Republic's managing director, told The Independent.
"Determining to a punter that a drug is in the 'normal boundaries of what a drug should be' takes no account of how many he or she will take, whether the person will mix it with other drugs or alcohol and nor does it give you any indicator of the receptiveness of a person's body to that drug."
Mr Benn's comments represent a marked departure from his previous stated position, when he said drug use at large-scale music events was inevitable.
"I'd say to the critics – open your eyes. Like it or not drugs are part of society," Mr Benn told the BBC last year when discussing plans, since dropped, to introduce drug testing at Leeds festival.
"Anecdotally the evidence coming out of Holland is that, in the places that have this testing there hasn't been a death associated with MDMA since the testing came in. That to me is sufficient reason to go forward.
"Do I want people taking illegal drugs? Of course I don't. Am I condoning it? No of course I'm not. But testing is important," he added.
The organiser of Leeds and Reading festivals was waiting to be granted a licence from the Home Office to be in possession of controlled drugs before it introduced testing.
Such a licence is unlikely to materialise since the government's current position is that "no illegal drug can be assumed to be safe and there is no safe way to take them".
It is understood that Leeds festival had applied to the local council for permission to have a facility in 2017, but was told it could jeopardise its licence to stage the festival if it went ahead with the plans and therefore withdrew its application.
Other festivals have, however, provided front-of-house drug testing without a licence from the Home Office who, in any case, are understood to have assumed a detached, watching brief.
The Loop, the UK's only organisation operating this service, do not store drugs, they are tested and destroyed within a laboratory with police officers nearby, meaning that special dispensation from the Home Office is not required.
Secret Garden Party credited drug testing for reducing drug-related hospital admissions by 95 per cent last year, while an independent medical investigation at Boomtown found that its introduction led to a 25 per cent drop on drug-related medical incidents onsite.
Recent testing also found 20 per cent of people disposed of their drugs after receiving the test results, while 40 per cent said they would use a smaller dose.
For nine out of 10 people who access The Loop's services, it is the first time they have received drug education from a specialist.
Festival Republic said it is focused on back of house testing at events, where seized drugs are analysed. "This gives us live information on what is in circulation onsite to send full onsite warnings without commenting to individuals about what they are taking," said Mr Benn.
However, they were unable to confirm this would be taking place at its festivals this summer.
"It is deeply disappointing that Festival Republic are not introducing on-site drug testing – an approach that reduces harms and could save lives," said Niamh Eastwood, executive director of Release, a charity that calls for drug reform.
"When testing is unavailable, people will still use drugs, but without the knowledge of how to reduce the risks they are taking. It is therefore imperative that Festival Republic and all festival organisers, support the introduction of this evidence based approach.
"Considering the huge profits made by companies like Festival Republic from ticket sales, they should be funding essential services like The Loop to protect festival goers from avoidable harm."
Festival Republic recorded record profits last year, surging by 80 per cent to £7m in 2016 after making £3.9m in 2015.
During the same period the company's turnover rose by by just 7.7 per cent to £44.3m, suggesting it had massively reduced its operating costs.
There have been several drug-induced deaths at festivals run by Festival Republic in recent years.
Matthew Jones, 17, died at Reading festival in 2017 after taking ketamine, while Lewis Haunch, 17, died at Leeds Festival in 2016 after taking ecstasy.
An internet search could not locate any official announcements from organisers on the deaths and sources said there is an internal reluctance to do so.
Drug-related deaths are at an all time high – 3,744 people died in England and Wales in 2016.
The Loop, the drug testing charity, will be at Bestival, Boomtown, Parklife, Kendall Calling and a number of others this year, after two successful years of prior piloting.
The services cost less than a moderately popular DJ, around a five figure sum, depending on the festival's size and the number of days it is open.
The main expenses are lab consumables and investments in equipment, since the majority of staff are volunteers.
Amid sustained cuts to public health grants for local authorities in England, there is an increasing demand on the industry to fund the service – which The Loop is currently crowdfunding to help bankroll it.
Steve Moore, the director of VolteFace, a drugs policy think tank, said that "festival organisers can no longer shun responsibility by hiding behind the 'zero tolerance' mantra" after last weekend's tragic deaths, given "what we know about that the dangers of the current illicit drug market".
"As businesses that legitimately profit from facilitating hedonism on a vast scale they have to be at the forefront of investment in harm reduction and lobbying public authorities for the legal clearances to do so," he said.
"To not act with urgency is not just wilfully blind, it will almost certainly put lives at risk."
Thangam Debbonaire, the Labour MP for Bristol West said: "Drug testing may be a significant step towards reducing harm from drugs at festivals."
"Drug-related deaths have risen in recent years. Testing at festivals and other events is just one pragmatic reaction to this problem. There are many others.
"We need a complete review of the law and policy around drugs. It is clear that the current blanket prohibition policy is not working," she added.
The Home Office said earlier this week: "Drugs can devastate lives, ruin families and damage communities. This government's approach remains clear that we must prevent drug use in our communities and support people through treatment and recovery.
"No illegal drug can be assumed to be safe and there is no safe way to take them.
"Our drug strategy brings together police, health, community and global partners to tackle the illicit drug trade, protect the most vulnerable and help those with a drug dependency to recover and turn their lives around."
In comments on his change of stance on drug testing, Mr Benn told The Independent: "Yes, this has been a change but it's a minor change. However, the change developed after much discussion with medical professionals, police forces and licensing authorities."
"There are no safe illegal drugs."
Join our commenting forum
Join thought-provoking conversations, follow other Independent readers and see their replies