Anonymous Muslim author reports praise for her guide on how to enjoy 'halal' sex – but fears backlash
Muslim women are encouraged to speak about what they enjoy and believe that they have a right to sexual satisfaction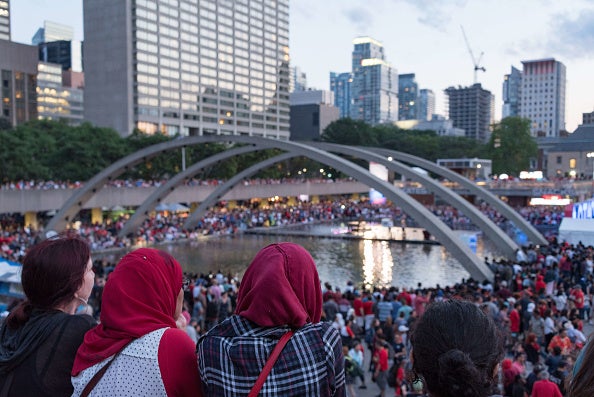 The anonymous author of a book on "halal" sex has said she has received positive feedback on her book about how married women can take the lead in their physical relationship.
The Muslimah Sex Manual: A Halal Guide to Mind Blowing Sex was published last week.
The author, who uses the alias of Umm Muladhat, has been branded as the Muslim Belle du Jour – the blog about an escort once penned anonymously by Brook Magnanti.
One of first Muslim same-sex marriages takes place in UK
She writes chapters on sexual positions, a couple's first time, kissing and BDSM, as well as advising women how to have a varied sex life and to believe in their right to be sexually satisfied by their husbands.
"I've received encouraging feedback, but also a significant number of demeaning and disgusting messages," the author told The Guardian.
"One woman said it's not needed, they learn everything from their mothers. I doubt any mother speaks in as explicit detail as I have."
The author added: "I put an emphasis on having sex only with your spouse but having the full range of sexual experiences with that spouse.
Sex toys designed by women - in pictures
Show all 8
"Islamically, there's an emphasis on enjoying physical relationships within the context of marriage, not just for procreation. It is the wife's right that her husband satisfy her sexually."
She said she hoped the book would inform women on how to "spice up" sex during a lifelong commitment, to avoid feelings of guilt and to speak out about what they want and what they do not enjoy.
Nabeel Azeez, author of Becoming the Alpha Muslim, wrote in a review: "For many (too many) Muslim women, this is the talk their mother should have had with them before their wedding night."
Berlin's exclusive sex clubs - illustrated
Show all 10
While many women in the UK have heard the phrase, "Lie back and think of England", the new Muslim-focused book discourages women to "Lie back and think of morning prayers".
The author wrote on her website that the book came about after a newly married Muslim woman complained about her sex life.
"Coming from the medical field, she knew all the relevant biology.
"She could draw and label all the parts of male and female anatomy... and knew the legal rulings of menstruation and intercourse," she wrote. "But she didn't know sex."
The author set up informal workshops and a website to discover how much interest there would be in the book, and she is now considering a follow-up after "dozens" of men contacted her, asking how they could pleasure their wives.
Muladhat will keep her anonymity due to fear of a backlash, but will reveal that she is an American-born psychology graduate.
She also said the book is mostly based on her own experience of marriage, tips from friends and copies of Cosmopolitan magazine.
Join our commenting forum
Join thought-provoking conversations, follow other Independent readers and see their replies