Moment stranger angrily confronts Muslim woman in full-face veil after 'Batman' jibe caught on camera
'My kids can't even see your face, who the f*** are you? Are you a man or a woman?'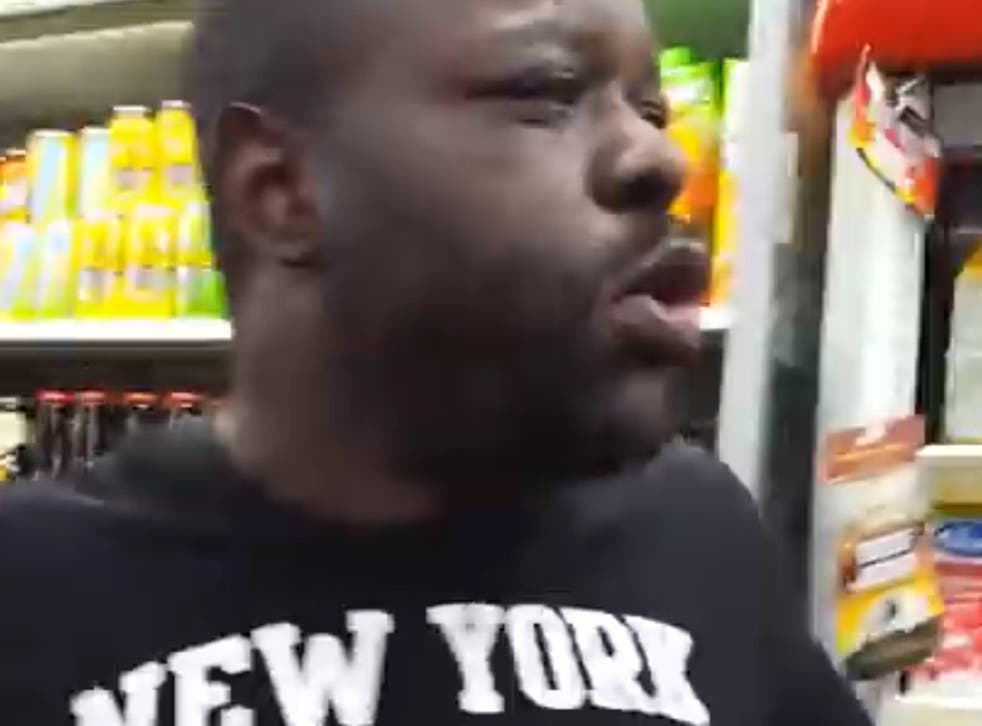 This is the moment a Muslim woman wearing a niqab full-face veil was told "who the f**** are you .... this is a Christian country" by a stranger during an angry exchange in a West London shop.
The woman claimed the incident began when the unidentified man, who was with his two daughters in the shop in the Shepherd's Bush area, called her "Batman", then began singing the TV show's theme tune.
She said she decided to confront him and an angry argument ensued which she captured on video using her smartphone.
In response to her accusation of ignorance, the man shouts: "My kids can't even see your face, who the f*** are you? Are you a man or a woman? This is a Christian country."
Woman records furious Islamophobic rant in a London shop
At one point, the man apologises for calling her "Batman" but tempers flare again when she says: "Don't tell me to shut up."
Two bystanders intervene to try to calm the situation, but the man proceeds to threaten them, saying "I'm going to knock you out".
He follows this by a rant about a white woman he knew who had married a Muslim man and "now has an Isis flag on her wall".
The woman who was wearing a niqab posted the video of the incident on YouTube, writing in a caption below the video: "As I entered, this guy who I've seen around the area decided to call me ' batman' he even sang the theme tune to his little girls and told them to guess if I'm a man or a women.
"He told his girls that people like me don't speak English. I tried to hold it all in but I couldn't after everything he was saying."
The woman in the niqab videoed the confrontation with the man.
She added: "I told him he is ignorant and that his kids will be ignorant also if he doesn't change his way and attitude .
"He kept going on so I decided to record him and he was aware of this."
Detectives from Hammersmith and Fulham's Community Safety Unit said they were treating the exchange as a potential hate-crime and were appealing for witnesses.
Join our new commenting forum
Join thought-provoking conversations, follow other Independent readers and see their replies