Amateur photographer takes Nasa award-winning photograph from her back garden
'We are very fortunate in Guernsey to have some really dark skies,' says 60-year-old Jean Dean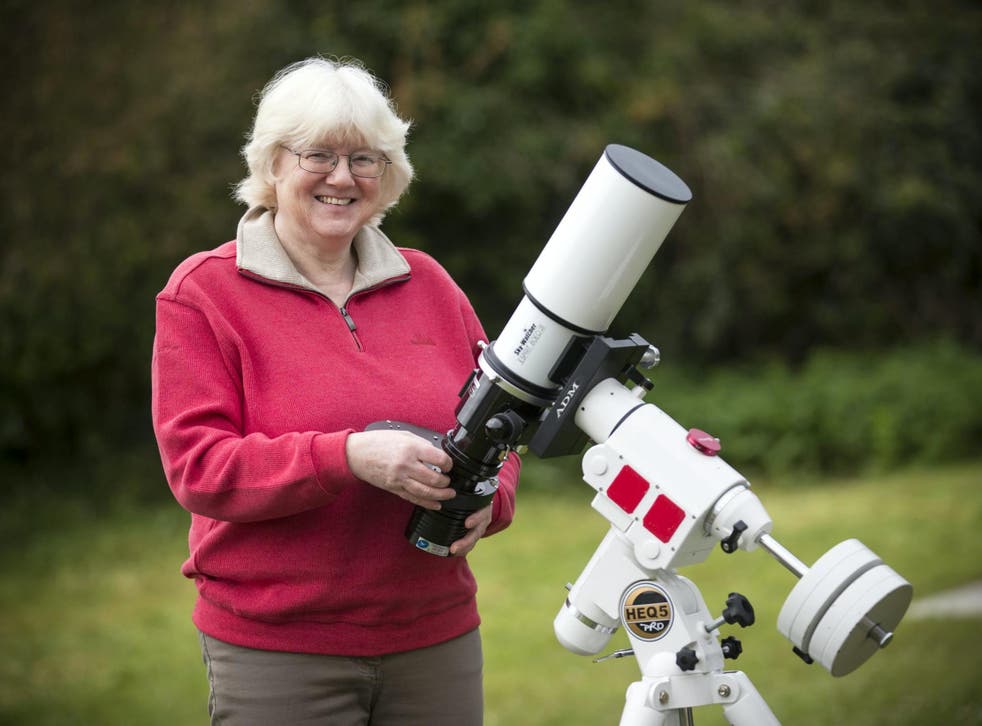 A grandmother has won a Nasa competition after capturing an image of a nebula 5,000 light years away from her back garden.
Jean Dean, 60, submitted the picture of the Rosette Nebula to the space agency's daily photography contest and was shocked when it was selected as the winner.
The amateur astronomer's photo was taken over five nights outside her home on the Channel Island of Guernsey, requiring 12 hours of exposure to show an interstellar cloud of dust stretching 590 trillion miles in diameter.
Ms Dean, a retired oceanographer, said she was notified by email a few hours before the picture went live on Nasa's website that she had won its Astronomy Picture of the Day.
"As an amateur, to have an image picked is a great honour and it was a marvellous surprise," she said. "My interest in astronomy came from when I was a child. We are very fortunate in Guernsey to have some really dark skies in certain areas."
Space as seen from a grandmother's garden

Show all 10
Ms Dean explained that the winning image "can be from any source such as a research observatory, the Hubble Space Telescope or an amateur astronomer".
She added: "It serves as a database for deep space images and is a tremendous educational tool for schools, universities and the general public.
"People often think that the space between the stars is empty. In fact there are large, extremely dense clouds of material comprising gas such as hydrogen and interstellar dust."
The 60-year-old added: "These regions are called giant molecular clouds and are very important as they are the birthplace of new stars which leads to the creation of the solar systems with planets and moons and the possibility of life.
"I encourage anyone to come up here and have a look, we're trying to encourage people to look up at the skies more."
The Rosette Nebula is located in the Monoceros region of the Milky Way, spanning a region equivalent to three full moons as viewed from Earth.
Ms Dean said she wanted to dedicate her photo of the nebula to friend and fellow astrophotographer Trevor Mahy, who recently died.
The Astronomy Picture of the Day is supported by NASA and has showcased the best astrophotography images since 1995.
Register for free to continue reading
Registration is a free and easy way to support our truly independent journalism
By registering, you will also enjoy limited access to Premium articles, exclusive newsletters, commenting, and virtual events with our leading journalists
Already have an account? sign in
Register for free to continue reading
Registration is a free and easy way to support our truly independent journalism
By registering, you will also enjoy limited access to Premium articles, exclusive newsletters, commenting, and virtual events with our leading journalists
Already have an account? sign in
Join our new commenting forum
Join thought-provoking conversations, follow other Independent readers and see their replies