Set legal target to reverse nature's rapid decline by 2030, campaigners tell Boris Johnson
A group of wildlife charities, MPs and celebrities have called on the prime minister to turn his promises on nature loss into rapid action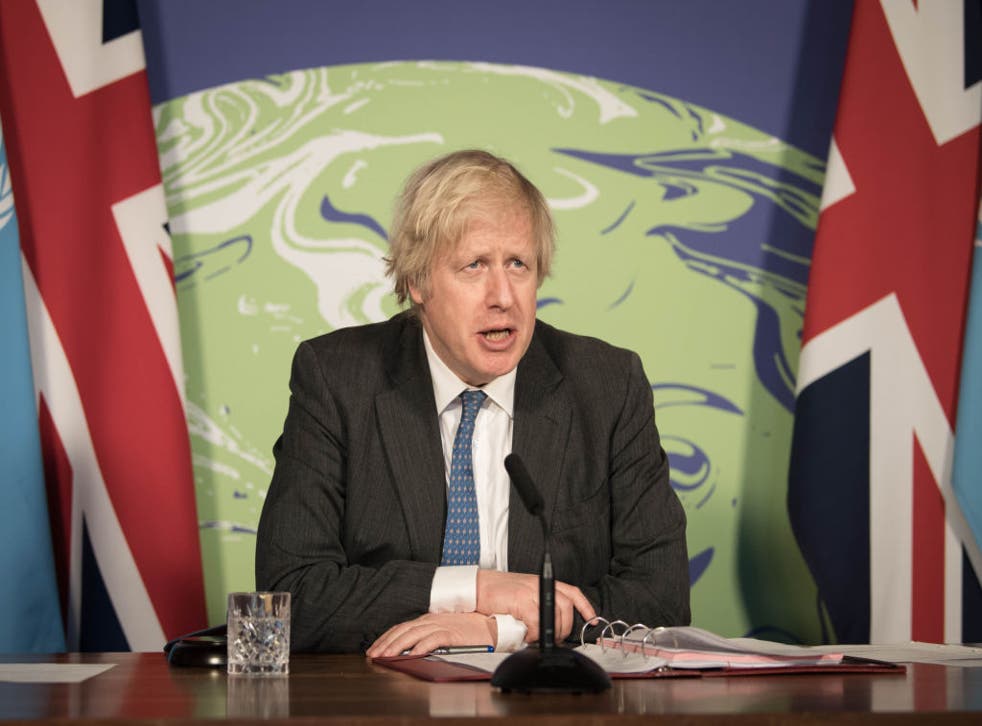 Nearly 100 wildlife charities, activists and celebrities are calling on the prime minister to set a legal target to help reverse rapid nature decline within the next decade.
The group, including wildlife broadcaster Steve Backshall and the prime minister's father Stanley Johnson, said the government must set an example for other countries by making a legal commitment to tackling the world's worsening biodiversity crisis.
Writing in The Independent today, Mr Backshall said promises to tackle worsening nature loss "mean nothing unless they're backed up by action".
"It is governments that can set the rules to reshape our economy and shift our lifestyles to more nature friendly ways of living," he said.
"To help harness people's huge enthusiasm for protecting nature, governments need to step up and make sure that the rules are in place that can help us lighten our footprint on the planet."
A landmark report published in 2019 found that 1 million animal and plant species across the world are now threatened with extinction as a result of human pressures – including habitat loss through deforestation, the illegal trade of wildlife, and global heating, which is creating intolerable living conditions for many species. 
In the UK, around 15 per cent of species are at risk of extinction. This includes one in four of Britain's native mammals, such as hedgehogs, red squirrels, water voles and the hazel dormouse.
The UK is one of several countries leading efforts to convince the world to set aside 30 per cent of its land and oceans for nature by 2030. The effort comes ahead of a key UN biodiversity summit, which is to be held in Kunming, China later this year in May.
But the government's own Environment Bill, which has been plagued by lengthy delays, contains no commitment to reverse nature decline by 2030 – and instead proposes a deadline of 2038 for new targets. 
"The Environment Bill falls short of its potential to set world-leading nature targets," the campaigners say in an open letter to Mr Johnson.
"The framework for target setting is too technocratic and slow. No targets will even be set under the bill until almost 2023, long after the moment for UK international leadership has passed, and the deadline for the targets cannot be earlier than 2038."
The campaigners, led by a coalition of more than 50 nature groups called Wildlife and Countryside Link, are calling for the government to introduce an amendment to the Environment Bill to "reverse the decline of species and habitats by 2030".
"This would send a powerful message of UK commitment ahead of this year's climate and nature talks, which could make all the difference in securing a successful outcome," the group says.
The group has also started a petition for members of the public who wish to support the campaign for a legally binding target to tackle nature loss.
Beccy Speight, chief executive of the RSPB – one of the charities backing the call, said: "The situation is incredibly urgent. Nature in the UK is in freefall – we are losing species and the habitat they need every year. We also know that a restored and healthy natural world underpins a resilient economy, something we need as we recover from a disease generated through our appalling treatment of the natural world.
"In 10 years' time we have to be able to look back at this moment and know it was the point when we genuinely committed to revive our world."
In response to the campaign, the environment secretary, George Eustice, said: "Now more than ever, it is vital that we protect the natural environment and reverse nature's decline. Our landmark Environment Bill and 25-year Environment Plan are truly world leading and represent a huge step-change in our country's ambition for wildlife and the natural environment.
"As part of our commitment to restoring nature, we are investing £640m in the nature for climate fund which will deliver woodland creation and peat restoration and are investing a further £80m in the green recovery challenge fund. We have also launched a major new initiative to support the development of a nature recovery network backed by hundreds of private and public sector organisations."
Join our new commenting forum
Join thought-provoking conversations, follow other Independent readers and see their replies