Nazanin Zaghari-Ratcliffe forced to sign false confession before being released
The British-Iranian dual national said the act was captured on camera by the Iranians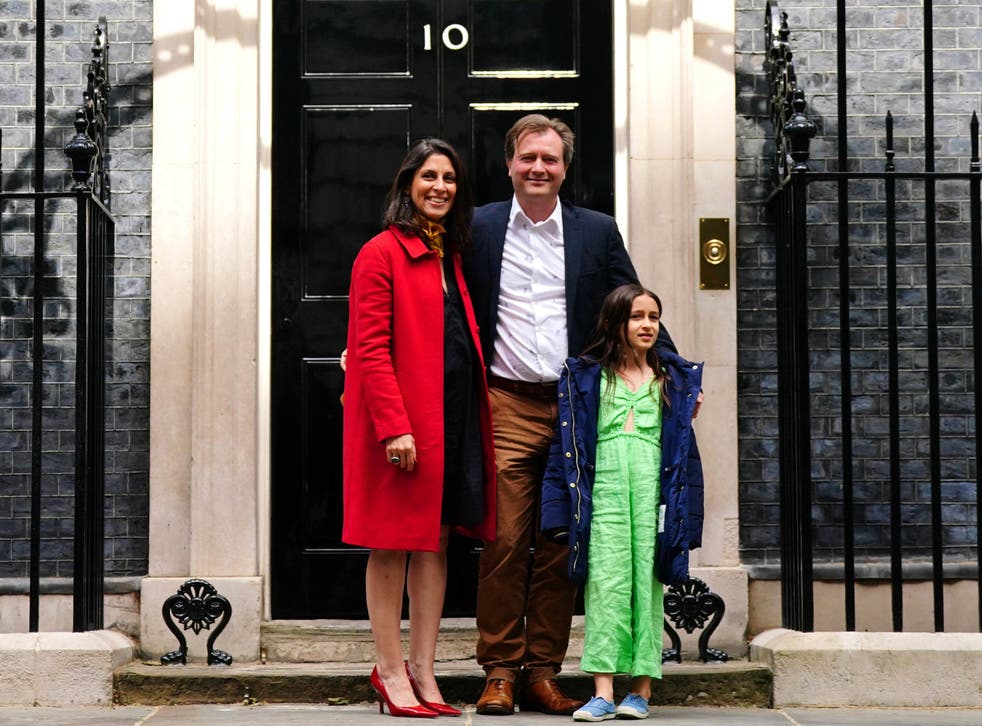 Nazanin Zaghari-Ratcliffe has revealed she was forced to sign a "false confession" at the airport before Iran would allow her to leave the country.
The British-Iranian dual national signed the statement in front of a UK government witness "under duress", where she had to admit to Tehran's allegations she was a spy - a charge she denied by was detained for six years over.
The mother-of-one said the experience - that was captured on camera by the Iranians - was "dehumanising", and that she expects Tehran to use it against her in the future.
The Iranians told her the UK had now settled a historic £400m debt dating to the 1970s.
Ms Zaghari-Ratcliffe said on the day of her release in March she was not allowed to see her parents but instead taken to the airport by the Revolutionary Guards and "made to sign the forced confession" in the presence of the British Government.
"They told me that 'you won't be able to get on the plane'. And I knew that that was like a last minute game because I knew they were... They told me that they have been given the money," she told the BBC.
"So what is the point of making me sign a piece of paper which is incorrect? It's a false confession."
She told the BBC's Emma Barnett that a British official was present at the time she signed the document.
"The whole thing of me signing the forced confession was filmed," Ms Zaghari-Ratcliffe added.
"It's a tool. So I'm sure they will show that some day."
Earlier this month, her husband Richard Ratcliffe alluded to "mistakes made at the end" of the ordeal in Iran.
Speaking after his wife's first meeting with Boris Johnson since her release, Mr Ratcliffe said: "I think there are lessons to learn, there is a wider problem.
"We talked about the mistakes made at the end. It was rough at the end, and I think, when Nazanin is ready to talk about it, that is something that we need to go through."
In the meeting with the prime minister Ms Zaghari-Ratcliffe told Mr Johnson she had "lived in the shadow of his words" while she sat in an Iranian jail.
Mr Johnson, then foreign secretary, wrongly told a parliamentary committee in 2017 that she had been training journalists in Iran. Asked if Mr Johnson had apologised to the charity worker for his mistake, her husband Richard replied: "Not explicitly."
Register for free to continue reading
Registration is a free and easy way to support our truly independent journalism
By registering, you will also enjoy limited access to Premium articles, exclusive newsletters, commenting, and virtual events with our leading journalists
Already have an account? sign in
Register for free to continue reading
Registration is a free and easy way to support our truly independent journalism
By registering, you will also enjoy limited access to Premium articles, exclusive newsletters, commenting, and virtual events with our leading journalists
Already have an account? sign in
Join our new commenting forum
Join thought-provoking conversations, follow other Independent readers and see their replies