New Look announces stores will have separate entrances for men and women
The clothing chain has made the move to boost menswear sales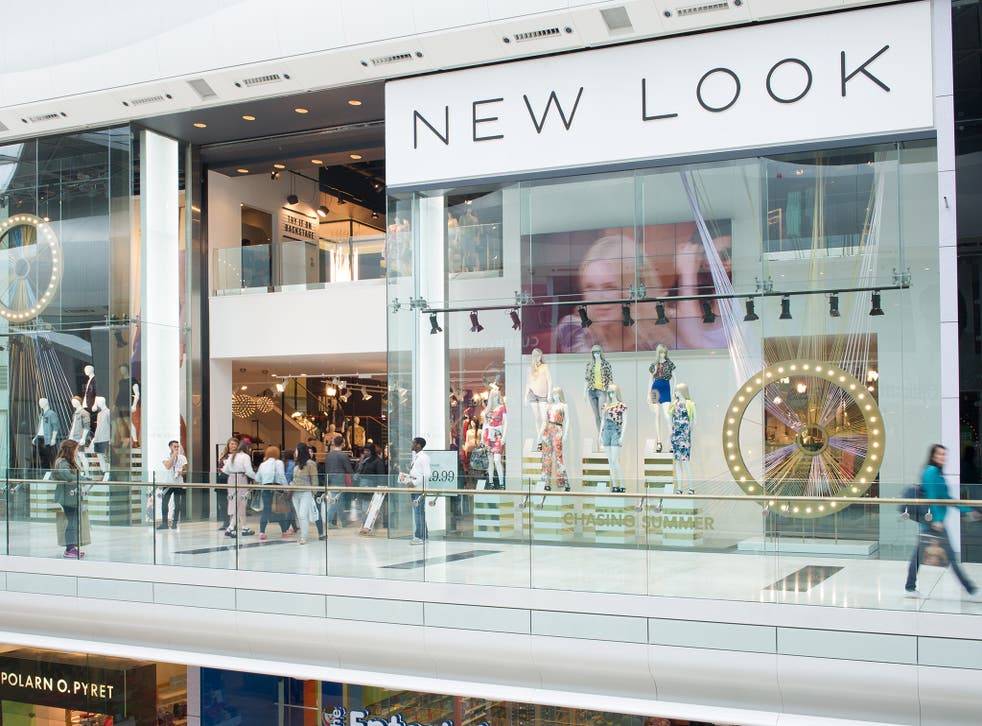 It could be the first step towards a gender-segregated British high street. One of the UK's largest clothing chains has declared that new stores opening this year will have separate entrances for male and female customers.
New Look made the surprise announcement as part of plans to grow its menswear division, with chief executive Anders Kristiansen talking of its ambitions to be a "dual-gender brand". The chain has more than 800 shops across the world, the majority of which are in the UK.
The thinking behind the move was immediately questioned by retail consultant Mary Portas, who was commissioned by the government to lead an independent review into the future of the British high street in 2011. She described the concept of separate entrances for male and female customers as "a bit mad".
A New Look spokeswoman told The Independent on Sunday: "We can confirm that we will be opening new stores this year with separate menswear and womenswear entrances to further promote New Look Men to our customers."
Mr Kristiansen said last week that he expected the chain's menswear sales to rise by 25 per cent over the next year as it rolls out gender-specific entrances. Currently, menswear makes up just 3.8 per cent of New Look's total sales.
Rhapsody in blue: denim menswear

Show all 5
Ms Portas dismissed the gender-specific entrances as "a clever marketing ploy rather than a purely commercial idea".
She added: "New Look isn't well known as a destination for menswear and using their stores in this way is an effective way of driving home that point.
"That said, when nearly 60 per cent of buying decisions are made by women – and they often buy for their men – it seems a bit mad to push your clothing out from under our noses. Also shopping with a partner is fun, so why would you cut that out by having separate doors?"
Retail expert Paul Turner-Mitchell said the move seemed a "backwards step" and that New Look risked alienating its largely female clientele. "A lot of the time you're shopping in couples so to effectively split up a couple at the door, I think, is a bit of an own goal really. You should be encouraging couples to shop together to drive sales," he said.
"I suspect most men wouldn't associate New Look with male fashion. But if you're trying to get a foothold in the market, segregation doesn't seem to be the way forward. It seems a bit perverse to me when we're trying to persuade people back onto British high streets."
Retail commentator Clare Rayner suggested that, since New Look's customer base was at the younger end of the market, the introduction of separate entrances may be designed to appeal to men who were concerned about what their male friends might think of them.
"Without doubt New Look will have done a huge amount of customer research to understand the benefits of creating environments tailored to gender preferences," she said. "They would not be going ahead with this plan if they didn't believe it would have a positive impact on sales. I think most of us can appreciate that a lot of men, unless they're with their female partners, wouldn't particularly preference going into what is classed as a women's fashion store.
"They will have identified that they can increase their menswear sales. An example of a similar strategy would be what Arcadia group have achieved with the creation of Topshop and Topman or Burton and Dorothy Perkins. These brands are often co-located in the same store, or in adjacent stores, but are essentially different flavours of the same company designed to make their target customer have a very comfortable and relevant shopping experience."
Last month New Look was bought by the private equity firm Brait, which is owned by South African billionaire Christol Wiese. The magnate spent a reported £780m for a 90 per cent stake in the chain, with the rest of the company retained by the family of Tom Singh, who founded New Look in 1969, and other members of senior management.
Register for free to continue reading
Registration is a free and easy way to support our truly independent journalism
By registering, you will also enjoy limited access to Premium articles, exclusive newsletters, commenting, and virtual events with our leading journalists
Already have an account? sign in
Register for free to continue reading
Registration is a free and easy way to support our truly independent journalism
By registering, you will also enjoy limited access to Premium articles, exclusive newsletters, commenting, and virtual events with our leading journalists
Already have an account? sign in
Join our new commenting forum
Join thought-provoking conversations, follow other Independent readers and see their replies