Red Cross steps in to help alleviate 'humanitarian crisis' at UK hospitals
Charity calls for more social care funding to end backlog of beds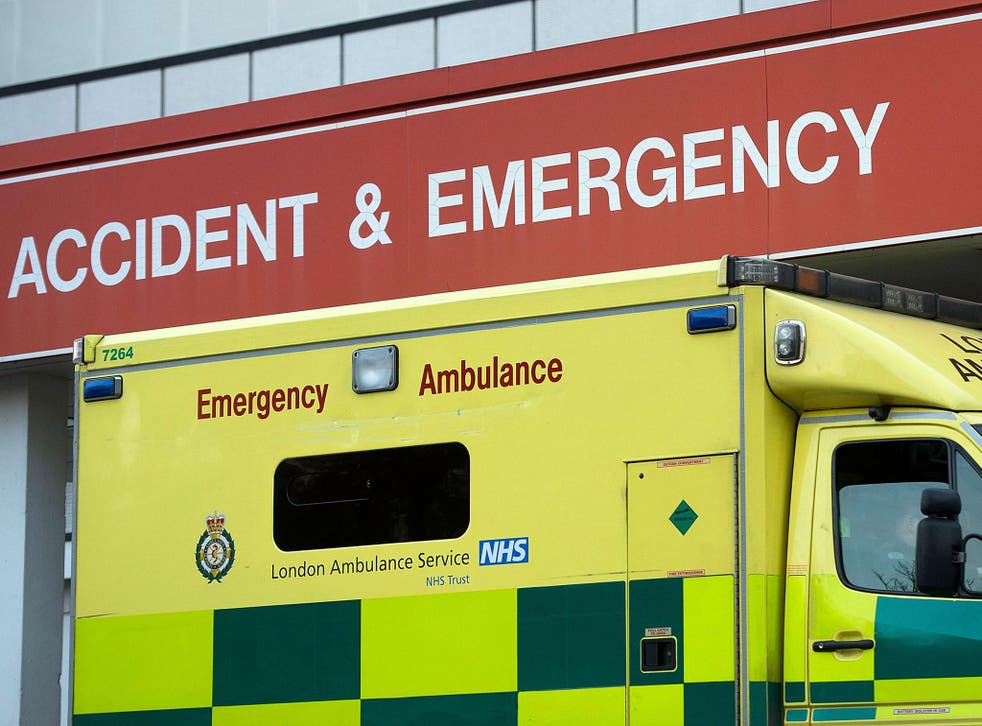 The British Red Cross has said its staff and volunteers will step in to transport hospital patients home again as NHS emergency departments struggle with the "humanitarian crisis" to keep up with a rush of patients over winter.
And the charity called on Theresa May's government to provide more funds for health and social care. Care beds or home arrangements for patients who have been treated in hospital and are awaiting discharge are in short supply around the UK, causing a backlog of beds.
The group said 14 health trusts had issued warnings of overcrowding in A&E. It added: "In the current crisis, the Red Cross has already provided support to staff at the East Midlands Ambulance Service across Nottingham, Leicester, Lincoln, Kettering and Northampton.
"Elsewhere we have boosted our existing support at home services to help alleviate some of the pressure."
Its chief executive Mike Adamson said: "The British Red Cross is on the front line, responding to the humanitarian crisis in our hospital and ambulance services across the country.
"We have been called in to support the NHS and help get people home from hospital and free up much-needed beds.
"This means deploying our team of emergency volunteers and even calling on our partner Land Rover to lend vehicles to transport patients and get the system moving.
"We've seen people sent home without clothes, some suffer falls and are not found for days, while others are not washed because there is no carer there to help them.
"If people don't receive the care they need and deserve, they will simply end up returning to A&E, and the cycle begins again."
At the end of last year former Health Secretary Andy Burnham claimed a third of councils in England were facing cuts in Government funding for social care and would have to make cuts of their own. A number of local authorities have already hiked council tax with an extra precept designed specifically to fund social care.
The Red Cross' announcement comes after two people died in the same A&E department in one week, one who suffered an aneurysm while on a trolley in a corridor and another who had a cardiac arrest, also while on a trolley after waiting 35 hours for a bed.
Both deaths happened at Worcestershire Royal Hospital's A&E department in Worcester.
Overflowing A&E departments shut their doors to patients more than 140 times in December.
Data from NHS England for 1 December to 1 January this year showed there were 143 A&E diverts across England, a 63 per cent rise on the 88 recorded for the same period last year.
The Daily Telegraph reported that hospital chiefs had been urged to avoid using certain language to describe the crisis in a memo from NHS England.
"Most important thing is to say yes to under sustained pressure, advice [sic] alternatives and avoid language such as 'black alert,'" managers were allegedly told by NHS England in the west Midlands.
Dr Mark Holland of the Society for Acute Medicine told BBC Breakfast that the term humanitarian crisis probably has "some validity".
In recent weeks people "who should be in a speciality bed are ending up in a non-speciality bed or there are beds being created in the hospital that we call contingency beds."
He said the system has "struggled" over the last year or two years due to a build-up in the people who are medically fit for hospital discharge.
Dr Holland said: "We have got lots of people in our acute hospitals who do not need to be in those beds because they need social care.
"We then have a winter stress which we will face every year, but this year it has come to a point where we have got so few beds in the system to bring people in to acutely that it has got to that tipping point which we have been predicting for a long time."
Join our new commenting forum
Join thought-provoking conversations, follow other Independent readers and see their replies