NHS doctor moving back to France after 20 years because of Brexit abuse
'We are planning to move back to France because my husband and I are emotional wrecks'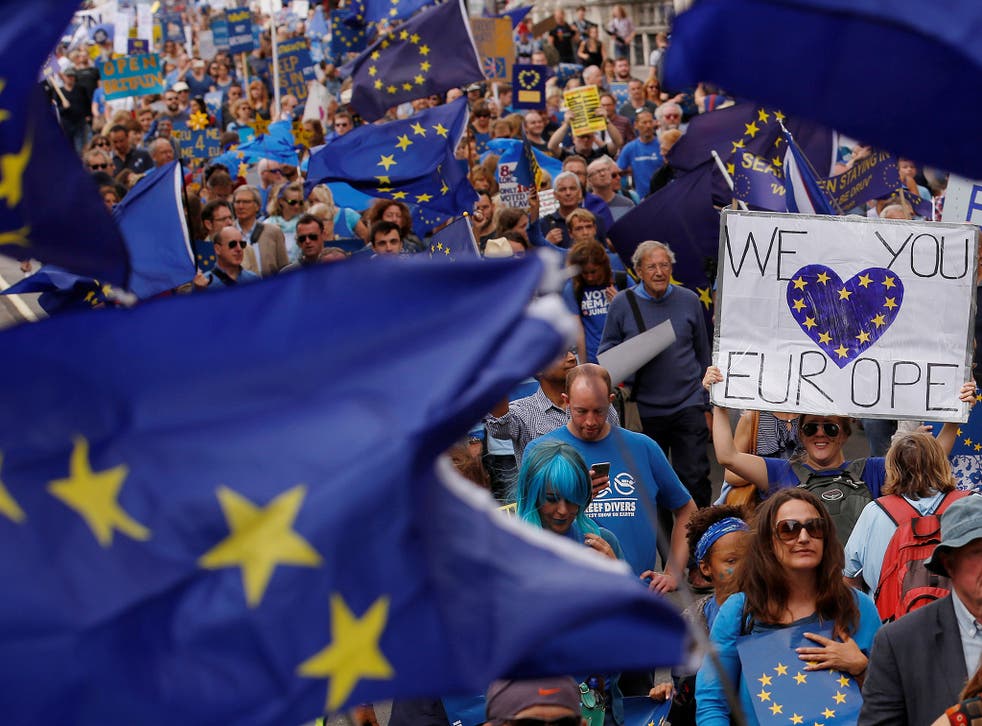 An NHS doctor is moving back to France after 20 years because the abuse she received following the Brexit vote has made her "an emotional wreck".
Andra, a psychiatrist, said she made the decision because of the level of abuse she has faced since the EU referendum last year.
Speaking to James O'Brien on LBC, she said the day following the Brexit vote, she was on the tube when she was pushed from behind by a man.
"I looked up and said, 'What is the matter with you?' and he looked at me and listened to my accent and said, 'Oh, go back to effing Poland'.
"Since then I had patients, whom I treat on a daily basis, who were talking about foreigners and such and such and I told them, 'Well I'm European too and I will leave too if this is the case'. 'Oh no, no, no... we are not talking about you,' they said."
Andra said she has received dozens of thank-you cards from the patients she has helped turn their lives around but that the news of the last year has affected her emotionally.
"Now, we are planning to move back to France because my husband and I are emotional wrecks after one year of wondering, pondering, worrying... we can't listen to the news anymore," she said.
Andra said she moved to the UK in 1997 to be with her first husband. During her time in the UK, she met her second husband, who is Greek.
UK news in pictures

Show all 50
She said her 29-year-old daughter will remain in the UK with her English partner because she has "a wonderful job that she likes here in London".
"I have no idea what will happen to her and I have no idea what will happen to us but we are absolutely determined to go because we just can't take it anymore," she added.
Official statistics released last month showed a surge in EU citizens leaving the country last year, with around 117,000 leaving in 2016 – an increase of 31,000 on 2015 and the highest recorded estimate since 2009 – prompting business groups to warn that employers risked "losing key members of staff in positions that cannot easily be replaced".
Andra is not the only one to have felt increasing discrimination since the vote and many other EU nationals said the anti-European rhetoric has driven them out.
In Brussels, the Brexit negotiations got off to a rocky start and the issues around EU citizens remain a sticky point.
EU Council President Donald Tusk torpedoed Ms May's proposal on the future of EU citizens living in the UK. He described the offer as "below our expectations" and warned it could make the situation "worse".
The UK accepted the EU's demands that the fate of citizens in other EU countries must be settled before negotiations on its "future relationship" can begin.
Register for free to continue reading
Registration is a free and easy way to support our truly independent journalism
By registering, you will also enjoy limited access to Premium articles, exclusive newsletters, commenting, and virtual events with our leading journalists
Already have an account? sign in
Register for free to continue reading
Registration is a free and easy way to support our truly independent journalism
By registering, you will also enjoy limited access to Premium articles, exclusive newsletters, commenting, and virtual events with our leading journalists
Already have an account? sign in
Join our new commenting forum
Join thought-provoking conversations, follow other Independent readers and see their replies