Millions seek treatment for 'minor conditions' putting strain on NHS
One in five GP appointments are for minor condition or illnesses such as blocked noses and dandruff, according to report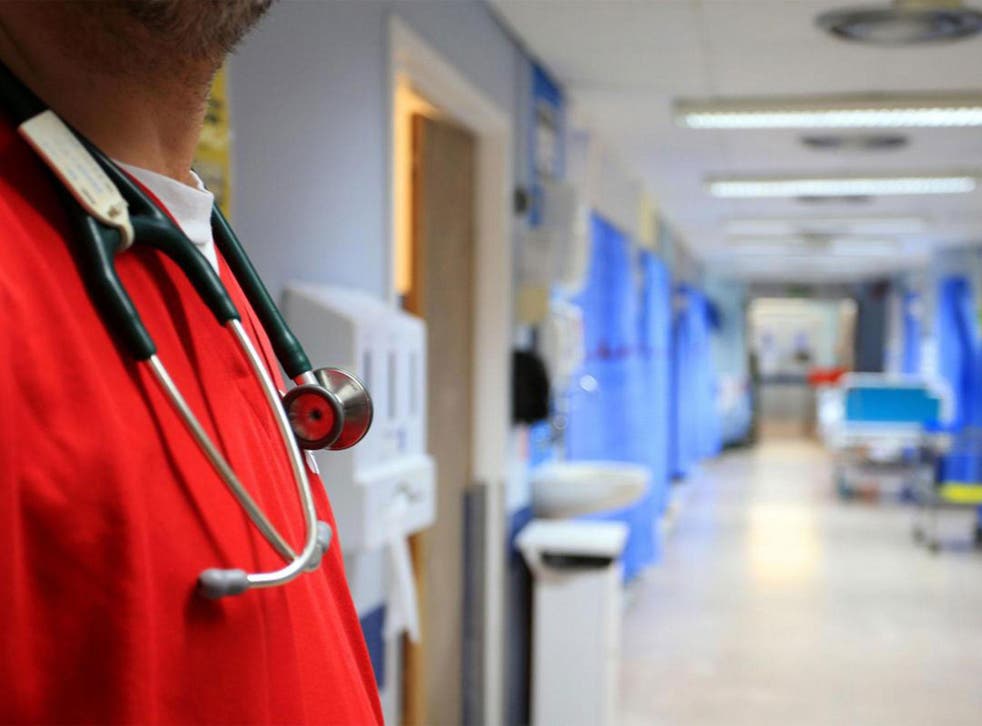 The NHS is being put under unnecessary pressure due to millions of patients arriving with minor complaints such as colds, travel sickness and dandruff, according to a report.
One in five medical appointments are for minor conditions or illnesses that are self-treatable, the Local Government Association (LGA) has said.
The report, in which the LGA calls for "a new culture of care" to reduce pressures on doctors and hospitals, reveals minor conditions and illnesses are responsible for approximately 57 million GP consultations and 3.7 million A&E admissions a year – costing the NHS a total of more than £2bn a year.
The 3.7 million visits to A&E – which make up 19 per cent of all admissions – were for self-treatable conditions such as a sprain, flu, colic and insect bite, while 5.2 million GP consultations are for blocked noses, 40,000 for dandruff, and 20,000 for travel sickness.
Meanwhile figures show a third of patients report difficulties reading and understanding basic health information, while two thirds say they don't understand what their doctor tells them. It is estimated that better education on self-care could save doctors on average one hour a day.
The LGA, which represents more than 370 councils in England and Wales, said GPs must do more to educate the public about how they can treat themselves without visiting the doctor or manage long-term conditions by taking preventative measures to stay fit.
Chairman of the LGA's Community Wellbeing Board, Cllr Izzi Seccombe, said: "We need a new culture of care, where people stop and think before calling the doctor. GPs and A&E departments are already overstretched. However many appointments are unnecessary and for minor conditions that a person could treat or manage themselves.
"But patients need to be helped in learning how to look after themselves, for example in managing long-term conditions such as heart disease or diabetes, and GPs can play a key role in this."
Health news in pictures

Show all 40
Dr Ian Banks, of the Self Care Forum – a body made up of representatives from organisations including Public Health England, said: "Most people are entirely capable of looking after themselves most of the time, self-treating when it's safe and knowing where and when to seek help when they need it.
"There will always be others however, who might need a bit more support to become empowered and confident in making the right health decision."
It comes after it was revealed 10 per cent of GP practices in England said they were at risk of closing within the next year due primarily to under-funding and staffing problems.
Health Secretary Jeremy Hunt recently admitted his claim of an extra £10bn for the NHS involved "painful" cuts in other health budgets, after MPs accused him of misleading the public about the extra funding being put in.
Register for free to continue reading
Registration is a free and easy way to support our truly independent journalism
By registering, you will also enjoy limited access to Premium articles, exclusive newsletters, commenting, and virtual events with our leading journalists
Already have an account? sign in
Register for free to continue reading
Registration is a free and easy way to support our truly independent journalism
By registering, you will also enjoy limited access to Premium articles, exclusive newsletters, commenting, and virtual events with our leading journalists
Already have an account? sign in
Join our new commenting forum
Join thought-provoking conversations, follow other Independent readers and see their replies