NHS spends £700 insuring each birth against negligence claims as maternity crisis 'puts lives at risk'
Watchdogs found that maternity units in England are overstretched and have a patchy performance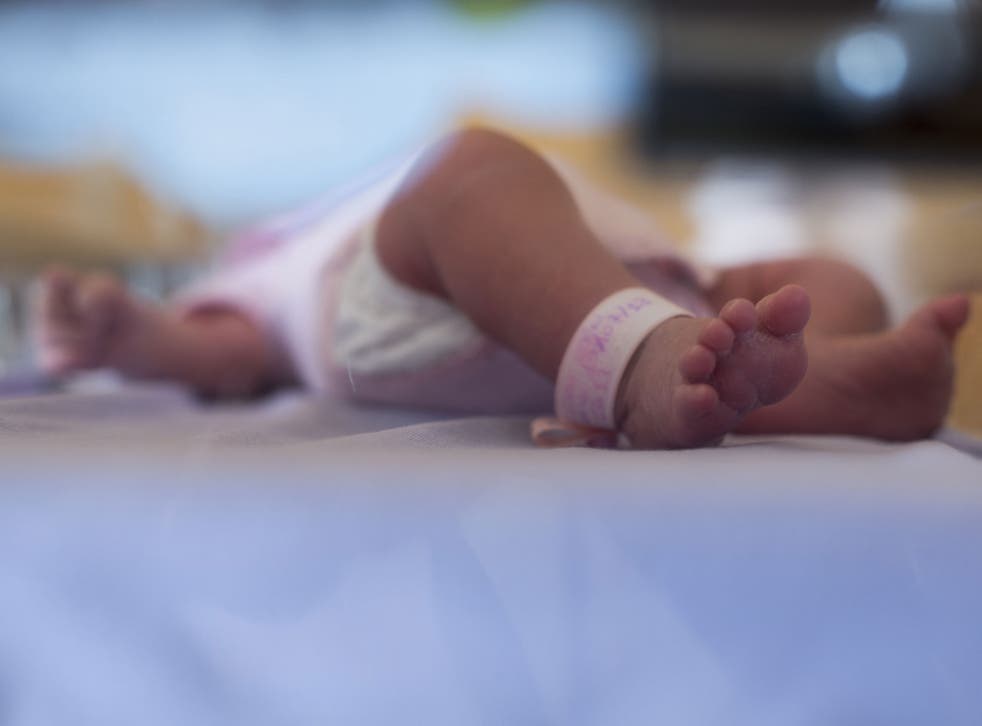 The Government was accused of putting babies and mothers at risk after an inquiry by public spending watchdogs found that maternity units in England are overstretched and have a patchy performance.
They discovered that £482 million a year, almost a fifth of the £2.6 billion NHS budget for maternity services and an estimated £700 for every birth, is being spent on medical negligence cover. The most common reasons for compensation claims are management mistakes, problems after a caesarean section and errors resulting in cerebral palsy.
Today's report by the National Audit Office (NAO) said England has 2,300 fewer midwives than it needs, a damaging finding for David Cameron. Before the 2010 election, he promised to recruit 3,000 extra midwives but the number has risen by only 1,300 since he became Prime Minister.
The NAO said that maternity care had improved but expressed concern about a "significant and unexplained local variation in performance" on quality, safety, cost and efficiency. It found that the number of stillbirths and babies dying in their first seven days is higher in England, at 7.5 per thousand births, than in Scotland (6.9), Wales (6.6), Northern Ireland (6.4), Germany (5.5), Sweden (4.7) and Spain (3.7).
In the 2012-13 financial year, there were 1,146 clinical negligence claims about maternity care – the equivalent of one for every 600 births. The figure has risen by 80 per cent in five years, in line with the trend across the NHS.
The NAO found that more than a quarter of maternity units closed for half a day or more a week due to a lack of midwives or space. "Caps and closures are designed to manage demand and safeguard the quality and safety of care. However, they limit choice and also indicate a service that can, at times, be overstretched," it said.
However, a snap survey found that 10 per cent of units with at least four beds were empty. "Some small maternity units are unlikely to be viable in the long term unless occupancy is better managed," said the NAO report. "Trusts will face difficult decisions about whether they can afford to keep units open."
More than half of maternity units have fewer than the recommended level of consultants and the spending watchdogs said the presence of more on labour wards could result in better decision-making and results. They concluded that the Department of Health is not achieving "value for money" on maternity services.
Amyas Morse, head of the National Audit Office, said the Department's implementation of the strategy it set out in 2007 "has not matched its ambition." He added: "There have been improvements in maternity services, but the variation in performance across the country, and our findings on how services are being managed, demonstrate there is substantial scope for further improvement."
Margaret Hodge, the Labour MP who chairs the Public Accounts Committee, said: "I find it absolutely scandalous that one fifth of all funding for maternity services, equivalent to around £700 per birth, is spent on clinical negligence cover. The current system is not working as it should. The Department needs to buck up and take responsibility for this. It needs to review its monitoring and reporting process to ensure that all relevant bodies can work effectively together to deliver maternity services that are value for money and fit for purpose."
Cathy Warwick, chief executive of the Royal College of Midwives, told The Independent: "The report highlights that there are still a significant number of trusts not meeting standards on one-to-one care in labour and if there isn't a midwife in the room then it's harder to start to pick up problems early, intervene early, and prevent problems later on."
She added: " It's getting to the point where women are being put at risk by these shortages. Women are also put at risk by having poor quality ante-natal and post-natal care. We have seen an increasing number of post-natal deaths because of severe post-natal infections. We also know that midwives are saying that their input into the post-natal care of women – once they go home from hospital – is severely reduced. We've got a highly pressurised workforce being expected to do more and more. They've increased their efficiency incredibly over the last 10 years. Now the cracks are starting to show."
Andy Burnham, the shadow Health Secretary, said: "David Cameron promised thousands more midwives, but he's failing to deliver them. Across England, too many maternity units are operating without enough staff - unable to keep up with demand - whilst others are facing closure or downgrading. This is yet more proof that you can't trust the Tories with the NHS."
But Dr Dan Poulter, a junior Health minister, said: "We have always recognised the need for greater investment in midwives and maternity units. The number of midwives working in our NHS is increasing twice as quickly as the birthrate, and the presence of consultant doctors on maternity wards has increased significantly too."
"Maternity services are unable to plan the exact time and place of birth and unfortunately there are occasions when a unit cannot safely accept more women into their care. Very occasionally, women may have to be directed to other maternity units. The NHS must make sure this is a carefully managed process and the best interests of mum and baby are taken into account."
Join our new commenting forum
Join thought-provoking conversations, follow other Independent readers and see their replies