NHS surgeons accidentally removed woman's Fallopian tubes instead of appendix, investigation reveals
Another botched operation saw a man's entire testicle accidentally removed instead of just a cyst on it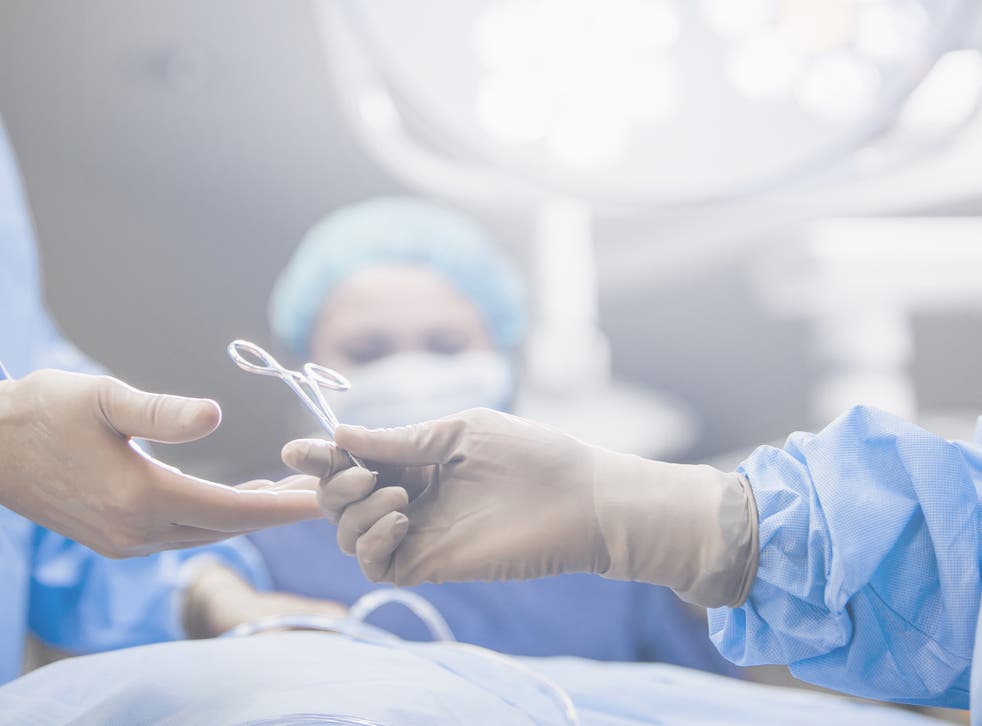 NHS doctors operating on a woman to remove her appendix accidentally removed her fallopian tubes instead, it has emerged. The error has come to light amid news that more than a thousand patients have suffered from extremely serious mistakes made by NHS England over the past four years.
Other incidents have included a woman whose kidney was removed instead of her ovary and a man's testicle removed instead of just the cyst on it.
The so-called 'never events' are so named because they are deemed so serious that they should never occur. However, it has been indicated that they are in fact occurring at a concerning rate.
Over the last four years, operations have been conducted on the wrong hips, legs, eyes or knees and patients have also fallen from poorly secured windows. Lives have been endangered when feeding tubes have been inserted into lungs instead of stomachs. 'Foreign objects' have also been left inside patients following surgery such as gauzes or swabs.
The errors have come to light as part of analysis by Press Association which found a total of more than 1,100 'never events' occurred over the course of the last four years.
Between April 2015 and December 2015, 254 incidents were recorded. Within the period April 2014 and March 2015, there were 306 'never events', compared to 338 such incidents between April 2013 and March 2014.
Peter Walsh, Chief Executive of Action Against Medical Accidents, told The Independent: "The rate of so called 'never events' that continue to occur in the NHS, causing harm and untold misery to patients and their families, is totally unacceptable. These events are by definition totally avoidable if routine guidelines are followed.
"Years ago the NHS issued a patient safety alert mandating the use of a 'safer surgery checklist' and we have been increasingly concerned that this is not being fully adopted in some NHS trusts and not enough is being done to monitor it. Simply following this established practice would prevent events like the removal of fallopian tubes instead of an appendix, or foreign objects being left in people's bodies.
"If and when any of these events do occur it is vital that the NHS follows the Duty of Candour and is open and honest with patients. There should be a full investigation which involves the patient. Lessons should be learnt and changes made to prevent re-occurrence, and the patient should be offered compensation."
Katherine Murphy, Chief Executive of the Patients Association, said: "It is a disgrace that incidents which are supposed 'never' to happen are still so prevalent. With all the systems and procedures that are in place within the NHS, how are such basic, avoidable mistakes still happening? There is clearly a lack of learning across the NHS, or even within individual Trusts.
"These 1,100 patients have been very badly let down by poor processes and utter carelessness. It is especially unforgivable to operate on the wrong organ, and many such mistakes can never be rectified, leaving patients harmed for life."
World news in pictures

Show all 50
A spokesperson for NHS England said: "One 'never event' is too many and we mustn't underestimate the effect on the patients concerned. However there are 4.6 million hospital admissions that lead to surgical care each year and, despite stringent measures put in place, on rare occasions these incidents do occur.
"To better understand the reasons why, in 2013 we commissioned a taskforce to investigate, leading to a new set of national standards being published last year specifically to support doctors, nurses and hospitals to prevent these mistakes. Any organisation that reports a serious incident is also expected to conduct its own investigation so it can learn and take action to prevent similar incidents from being repeated."
Join our new commenting forum
Join thought-provoking conversations, follow other Independent readers and see their replies