#NHSworkingXmas: Doctors, nurses and hospital staff tweet photographs of them working on Christmas Day
The hashtag trended on Twitter across the UK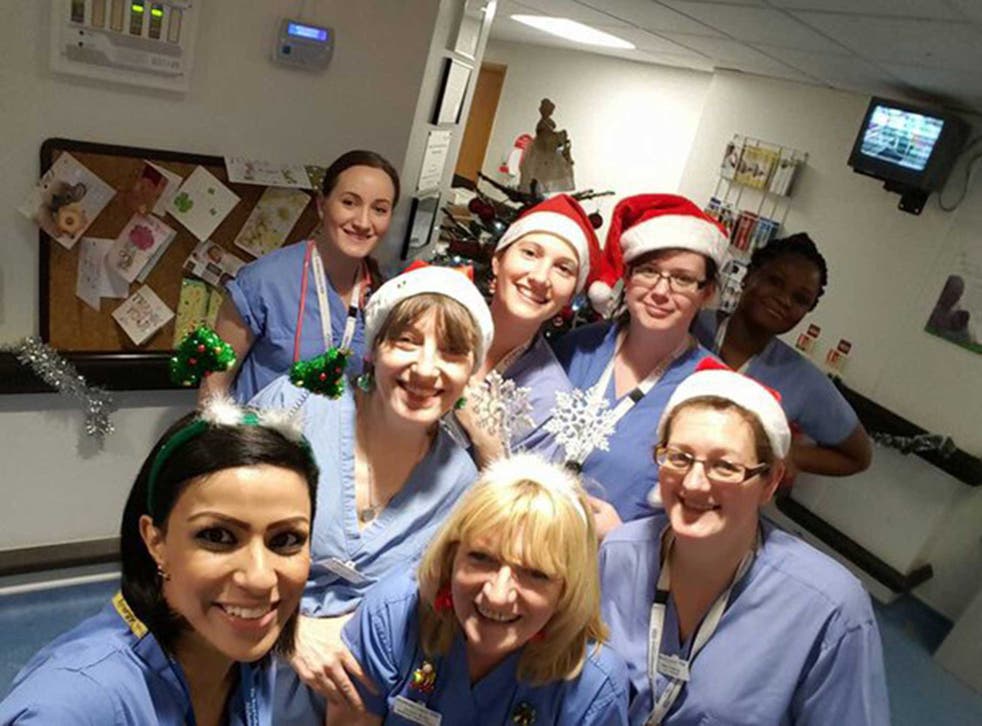 NHS workers have shared photographs online as they work through the national holiday to deliver care to thousands across the country.
The hashtag #NHSworkingXmas trended on Twitter in the UK on Friday as hundreds of doctors, surgeons, nurses, paramedics, cleaners and staff shared photographs of themselves at work.
Families also posted on social media as their relatives left home to work, with many tweeting at Health secretary Jeremy Hunt.
Families also tweeted about their siblings, children, parents, and spouses heading off to work. Ges Tierney shared a photograph of his "beautiful daughter Kelly," who was up at 6am for her 12 hour shift at Good Hope Hospital.
Mr Hunt's controversial plans to change junior doctors' contracts, which doctors' unions argued would seriously affect NHS staff's ability to safely perform their jobs, caused national marches and strikes earlier this year.
The health secretary claimed earlier this year parts of the NHS were locked in a "Monday to Friday culture" that was having "tragic consequences" on the institution. In repsonse, NHS workers around the country tweeted photographs of themselves working over the weekends, during the night and keeping the national health service running 24/7.
The happy hashtag comes as the NHS band stormed into the UK chart's number one with their Christmas song. Help to the number one position was provided earlier this week when Canadian singer Justin Bieber, perhaps better known for his off-stage antics than activism, tweeted in support of the group.
Join our new commenting forum
Join thought-provoking conversations, follow other Independent readers and see their replies