Jewish sect's ban on women drivers is 'completely unacceptable in modern Britain', says Nicky Morgan
North London community have responded that notice was not meant to 'stigmatise or discriminate against children or their parents'
Rose Troup Buchanan Comments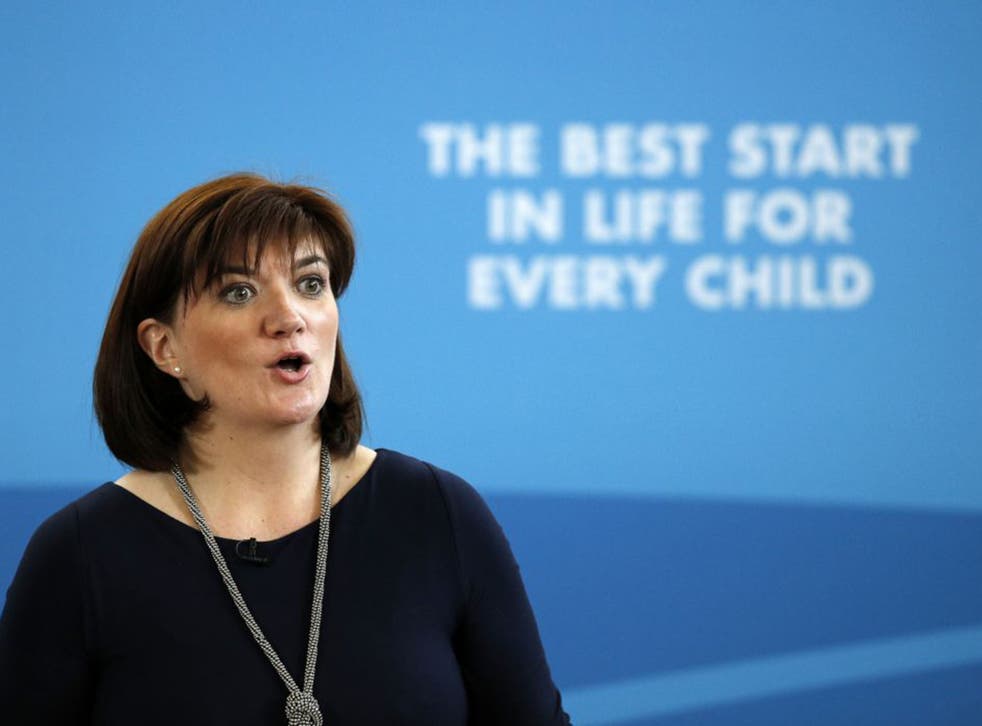 Education Secretary Nicky Morgan has labelled a Jewish community's decision to ban women driving "completely unacceptable".
Leaders of the north-west London Belz sect, part of an ultra-orthodox branch of Haredi Judaism, reportedly sent a letter telling parents their children would be prevented from attending school should their mothers' drive.
The letter, seen by the Jewish Chronicle, claimed that female drivers were "contrary to the rules of religious modesty" and warned that from August children at the school in Stamford Hill would be turned away if their mothers violated the policy.
Ms Morgan, also minister for women and equalities, said of the notice: "This is completely unacceptable in modern Britain.
"If schools do not actively promote the principle of respect for other people they are breaching the independent school standards," she said in a statement to the Guardian.
The Department of Education confirmed that an investigation was underway.
The school, one of two run by the Belz community in the area, has been rated "Good" by Ofsted in the past.
Ahron Klein, chief executive of the schools, defended the "religious principles" and "strong traditional values" of the community but claimed the notice had not intended to "stigmatise or discriminate against children or their parents".
"We are proud of what we stand for and we do not feel the need to excuse ourselves for our deeply held beliefs and staunchly maintained way of life. It has withstood the test of time and is not prone to the vagaries of passing fads," he wrote in response to Mrs Morgan's letter.
He conceded that the "issue of women driving cars" was one which the community "intended to address". Mr Klein added that women who chose to drive would be "respected" within the community.
Register for free to continue reading
Registration is a free and easy way to support our truly independent journalism
By registering, you will also enjoy limited access to Premium articles, exclusive newsletters, commenting, and virtual events with our leading journalists
Already have an account? sign in
Join our new commenting forum
Join thought-provoking conversations, follow other Independent readers and see their replies