Night Tube: Northern Line gets start date for 24-hour service
Jubilee Line trains are also to run all night at the weekends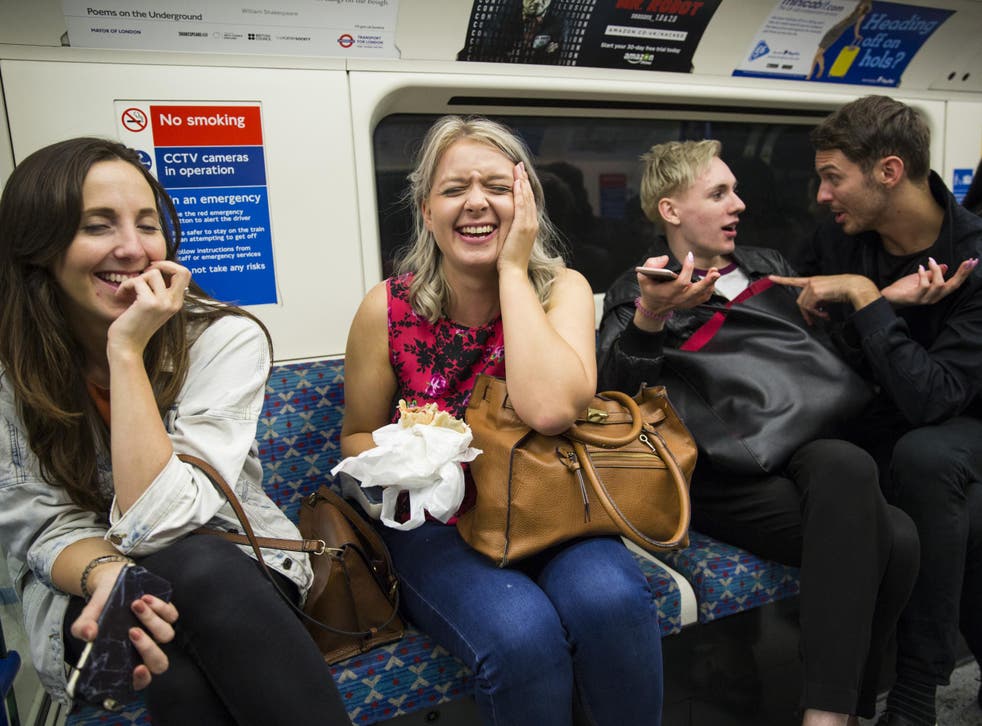 Night Tube services on London's Northern Line will run every weekend from November 18.
The Mayor of London Sadiq Khan announced the addition to the all-night service on Friday, just hours before the Jubilee Line runs continuously from Friday to Sunday for the first time.
24-hour services have been operating on the Victoria Line and Central Line since August 19, with nearly 750,000 journeys made so far between 12.30pm and 5am.
The Piccadilly Line will join the Night Tube line-up later this year, once drivers have completed training.
Northern Line services will run from High Barnet and Edgware, via the Charing Cross branch, to Morden.
Around 200,000 passengers are expected to use the Night Tube when all five lines are in operation.
Transport for London predicts the service will cut late-night journey times by an average of 20 minutes and could boost London's economy by £77m a year.
When the Jubilee Line service was announced, Mr Khan said: "There was a real buzz from when we launched the first Night Tube services in August and I am delighted that the Jubilee Line services are now up and running.
"Hundreds of thousands of Londoners have already benefited, and it's great news that so many more will now be able to enjoy our world-class cultural venues on the South Bank, as well as venues such as The O2 and Wembley Stadium, without needing to make that late dash for the last Tube.
"Being from Tooting, I'm also really looking forward to the start of services on the Northern Line next month."
Simon Pitkeathley, chief executive of Camden Town Unlimited, told The BBC: "Camden Town has some of London's most iconic music venues, traditional pubs and fantastic restaurants.
"It stands out as a shining star in London's night-time economy. We're absolutely delighted that the Night Tube on the Northern Line will reflect this."
Meanwhile, Rebecca Kane Burton, former vice president of The O2, told The Evening Standard: "The Night Tube is a game changer for venues like The O2 and thousands more across the capital.
"Over 60 per cent of our fans already use the Jubilee Line to reach us.
"That will grow, the experience will improve and it will enhance options for the teams who work here too."
The Night Tube was originally due to launch on September 12 2015 under a scheme started by Mr Khan's predecessor Boris Johnson.
In pictures: Tube strike in London (July 2015)

Show all 12
But following several strikes organised by the unions that represent London Underground workers, Mr Johnson was forced to delay the start of the service.
In March, Transport for London agreed a pay and conditions deal with the biggest union, RMT, which included a two per cent pay rise in year one.
In addition, staff on the lines where the Night Tube will run were given a bonus of £500.
Register for free to continue reading
Registration is a free and easy way to support our truly independent journalism
By registering, you will also enjoy limited access to Premium articles, exclusive newsletters, commenting, and virtual events with our leading journalists
Already have an account? sign in
Register for free to continue reading
Registration is a free and easy way to support our truly independent journalism
By registering, you will also enjoy limited access to Premium articles, exclusive newsletters, commenting, and virtual events with our leading journalists
Already have an account? sign in
Join our new commenting forum
Join thought-provoking conversations, follow other Independent readers and see their replies