No action to be taken over BNP leader Nick Griffin B&B gay couple tweets
Griffin urged his Twitter followers to demonstrate outside the couple's home
Rob Williams
Friday 30 November 2012 12:00 Comments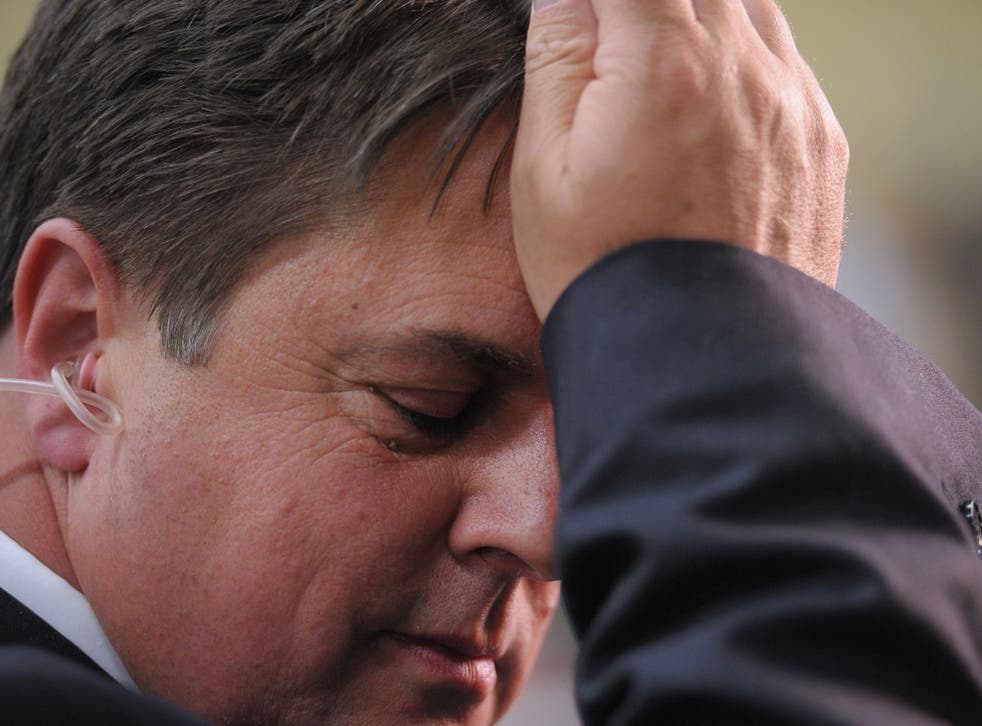 Nick Griffin, the leader of the far-right British National Party, will not face any action over a tweet he posted revealing the address of a gay couple who won a landmark legal ruling.
Michael Black and Jonathan Morgan were told they could not stay at a guesthouse by its Christian owner, who was later prosecuted for discrimination.
Following the decision to take action against the guesthouse owner, Mr Griffin had urged his Twitter followers to demonstrate outside the couple's home.
As a consequence they had a police presence at their house for several days.
Despite this, Mr Black told BBC News today that they were not particularly concerned about the tweet: "The tweet was only up for a short time, it did not give a specific time...and nobody came," he said.
A Cambridgeshire Police spokesperson said: "Following a police investigation and advice from the Crown Prosecution Service no criminal offences were identified."
At the time of the tweet Mr Griffin had argued that people have 'the right to discriminate'.
Mr Black, 64, and Mr Morgan, 59, a couple from Brampton, Cambridgeshire, won their highly publicised case against the Christian B&B owner in October, after they were were told they could not stay at the house because of the owner's religious convictions.
The result was seen by some as a significant vindication of equality legislation
However within hours several messages appeared on Twitter, posted by Griffin, in which he made public Black and Morgan's address.
He also made reference to a "British Justice team" that would come and protest against the ruling at their home.
The first messages read: "If anyone can give us address of the 2 bullying 'gay' activists who've won case v Christian B&B owners, we'll hold demo … for rights of all home owners, gays included, to rent or not rent rooms to whomsoever they wish."
A couple of hours later Griffin posted: "A British Justice team will come up to [their address] & give you [Black and Morgan] a … bit of drama by way of reminding you that an English couple's home is their castle. Say No to heterophobia!"
The comments sparked a furious reaction from the LGBT community on Twitter, and led to a police investigation.
A BNP spokesman today told the BBC: "There was obviously no offence. I think he was just figuratively speaking."
Register for free to continue reading
Registration is a free and easy way to support our truly independent journalism
By registering, you will also enjoy limited access to Premium articles, exclusive newsletters, commenting, and virtual events with our leading journalists
Already have an account? sign in
Join our new commenting forum
Join thought-provoking conversations, follow other Independent readers and see their replies