'No reason' for an independent Scotland not to be accepted into EU, says European Commission representative
The EU official previously said if Scotland was independent it would have to wait in line with Montenegro, Serbia and Boznia and Herzegovina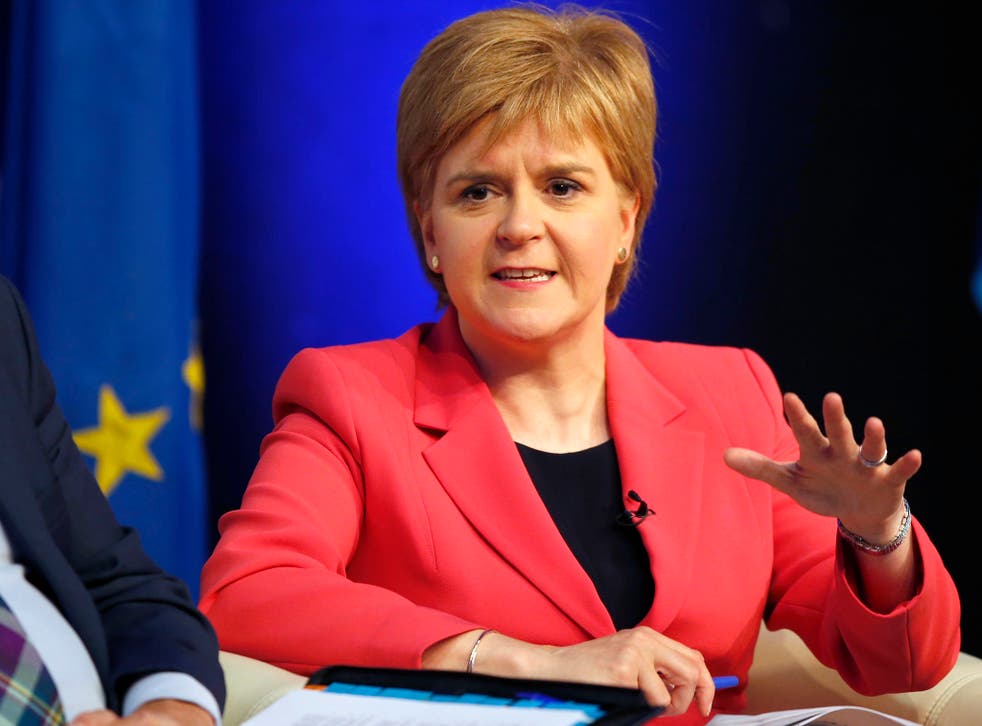 There is "no reason" an independent Scotland would not be accepted into the European Union, a key European Commission representative has said.
Jacqueline Minor, the European Commission's head of representation in the UK, said the country would already be aligned with the EU requirements and that is it would be starting from a different point that any other countries applying for the EU membership process.
Speaking on BBC's Good Morning Scotland show, Ms Minor was asked whether an independent Scotland would be able to enter the EU.
"I think, had Scotland achieved independence, there would be no reason why it would not be accepted into the normal accession process," she said.
Although Ms Minor did not say that an independent Scotland would have priority in gaining EU membership, she hinted the process could be made easier
"I think, obviously, there are some things that would facilitate that process, namely that Scotland would at a previous point have been aligned with the European acquis.
"So it would have a familiarity with European processes, it would probably still have on its statute books a fair amount of European rules, which would mean it was starting from a point different from other applicant countries, who normally have to go through the entire process of aligning their rules with European rules," she said.
Her comment came after she previously said if Scotland became independent, it would have to wait in line with other countries such as Montenegro, Serbia and Bosnia and Herzegovina to join the EU, when she was speaking at a Scottish Parliamentary Journalists' Association event.
"Were Scotland to become independent, they would join that list," she said.
She also said it might be easier for Scotland to meet the membership criteria such as democracy, rule of law, anti-corruption and protection of minorities than other candidates.
UK news in pictures

Show all 50
SNP MSP Stuart McMillan said: "This is an important intervention, which makes clear that, as an existing member of the EU, Scotland would be in a completely different situation from other countries seeking membership.
"There is no 'queue' to join the EU. There is a process, and a country must be in line with the requirements of membership - which Scotland, as a full part of the EU up until this point, already is.
"Theresa May's determination to pursue a Tory hard Brexit is the only risk to Scotland's relationship with Europe, which is crucial for jobs, household incomes and our economy."
In her prior intervention, Ms Minor doubted Scotland's ability to secure a special deal as part of the Brexit negotiations.
"The negotiations will be with the United Kingdom and that means essentially the Westminster Government.
"The first question is will the Westminster Government argue in favour of a differentiated arrangement, and it seems to me that at present they are not suggesting that they will," she said.
The Scottish Government previously said there should be a differentiated Brexit deal since the country had a majority of voters to remain in the EU.
Join our new commenting forum
Join thought-provoking conversations, follow other Independent readers and see their replies