Northern Irish court allows judicial review into decision to prosecute woman under abortion ban
Women in Northern Ireland face up to life in prison for having an abortion
Siobhan Fenton
Social Affairs Correspondent
Thursday 26 January 2017 13:46 Comments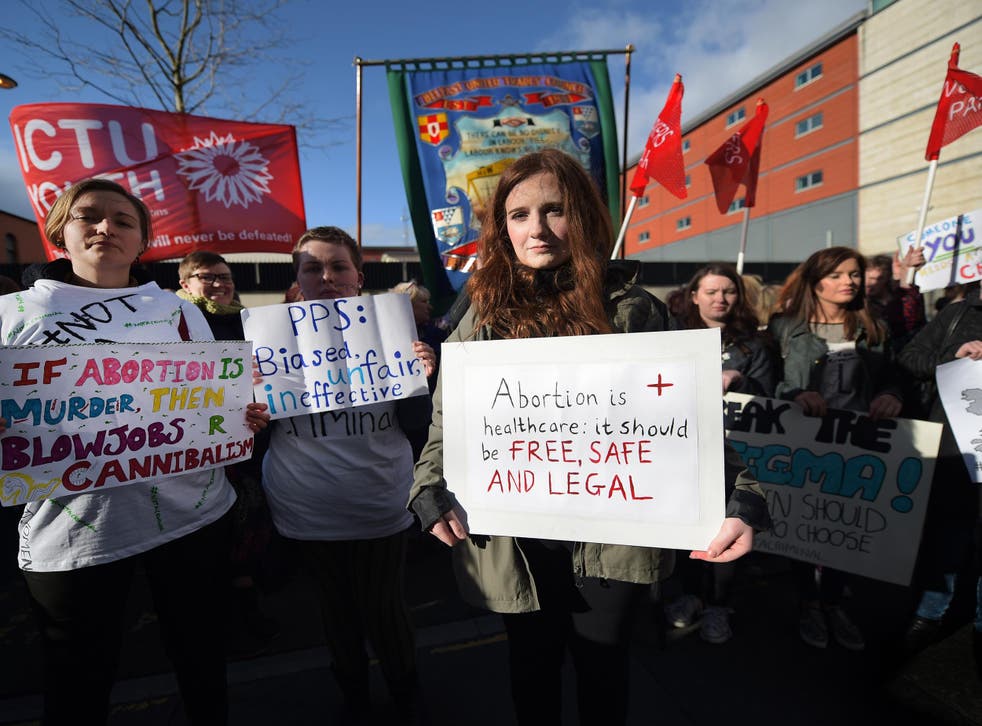 A Belfast court has granted leave for a judicial review into the decision of the public prosecution service to prosecute a woman under the abortion ban.
Unlike the rest of the UK, the 1967 Abortion Act does not apply in Northern Ireland. It is a criminal offence to have an abortion there, even if a woman conceives as a result of rape or incest, or in the event of fatal foetal abnormality.
A number of woman have faced prosecution for breaking the ban within the last year.
The court has granted leave to review a case in which a woman has been charged with helping her teenage daughter to access abortion pills in order to perform a termination.
The woman was arrested last year and is still awaiting trial.
In a statement, Grainne Teggart, Northern Ireland Campaign Manager of Amnesty International said: "We welcome the decision of the court to grant leave to challenge the decision to prosecute a mother for procuring abortion pills for her daughter – she is not a criminal, her daughter is not a criminal. Abortion is a healthcare and human rights issue and the law must stop treating Northern Ireland women who need abortions as criminals.
"It is wrong that the mother has been treated like a common criminal for attempting to help her daughter by sourcing medication, which is prescribed free on the NHS in every other part of the UK.
"This case highlights, yet again, that making abortion illegal does not stop women in Northern Ireland needing or seeking terminations. In the absence of a government and a legislature willing to deal with such matters, we once again look to the courts to remedy the wrongs created by our abortion laws."
Thousands attend Women's March on Washington

Show all 18
In April of last year a 21-year-old woman was convicted of committing an abortion and given a suspended sentence. The court was told she performed an abortion on herself at home when she was 19 and her flat mates found out and reported her to the police.
In November 2015, the Belfast High Court found Northern Ireland's abortion ban is a breach of international human rights law.
However, the Northern Ireland Assembly voted against a proposal to relax the ban.
Register for free to continue reading
Registration is a free and easy way to support our truly independent journalism
By registering, you will also enjoy limited access to Premium articles, exclusive newsletters, commenting, and virtual events with our leading journalists
Already have an account? sign in
Join our new commenting forum
Join thought-provoking conversations, follow other Independent readers and see their replies