Northern Lights set to be visible over Britain on Thursday evening
To maximise your chances of seeing the light show, head into the countryside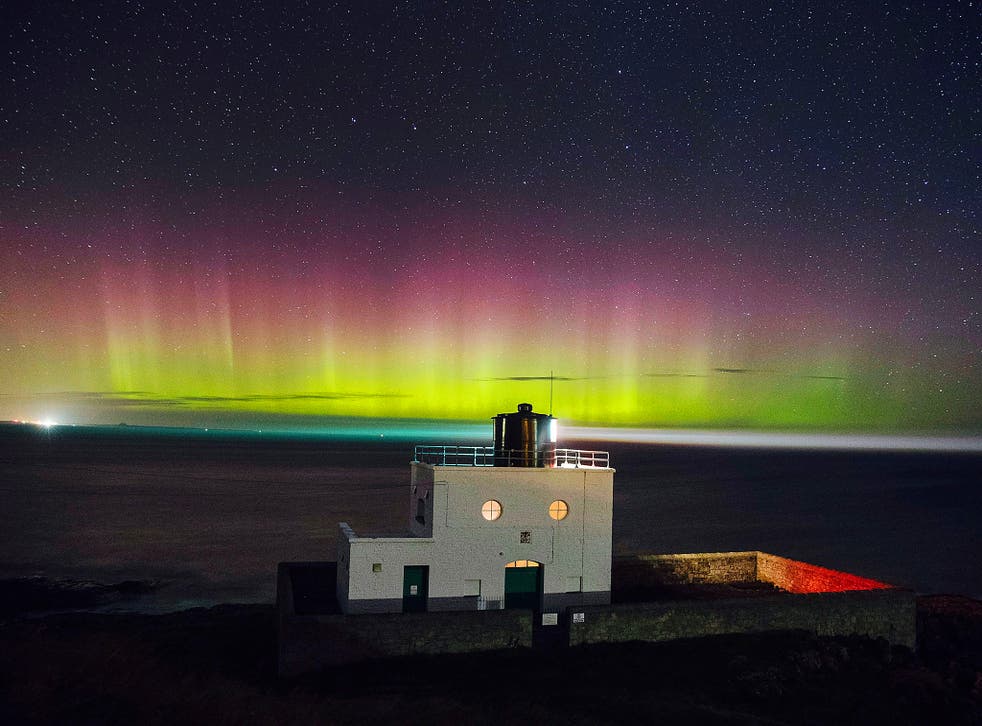 The spectacular glow of the Northern Lights could brighten Britain's skies on Thursday evening.
An increase in solar activity means there is a better chance of seeing the Aurora Borealis in Scotland, and even northern England.
The British Geological Survey reported an increased likelihood of a geomagnetic storm, while clear skies around the UK provide perfect conditions for stargazers.
To maximise your chances of seeing the light show, head away from areas of artificial light and into the countryside.
In Scotland, the best places to glimpse the aurora include the Highlands, Aberdeenshire, the Cairngorms and the Isle of Skye.
Viewers in England are advised to take a camera and head to the Lake District and Northumberland, according to Sky Scanner.
In the US, the aurora could be visible in South Dakota, Iowa, Montana and Washington. Other countries likely to catch the display include Norway, Sweden, Estonia, Latvia and Russia.
Amazing Northern Lights Brighten Up the Sky Across the UK
Scientists traditionally believed the Aurora Borealis was produced by charged particles carried on solar winds hitting the Earth's magnetic field.
But the latest evidence suggests that theory is wrong. Far from being produced by the particles, it is the planet's constantly moving magnetic field producing the energy.
Northern Lights across the UK - in pictures

Show all 6
In September, Iceland turned off the street lights in its capital city Reykjavik to allow people to view a particularly spectacular Northern Lights display.
Join our new commenting forum
Join thought-provoking conversations, follow other Independent readers and see their replies