Nuclear chief's despair over Sellafield firm NMP revealed in letters written by UK nuclear decommissioning boss
'This is a massive indictment of NMP's failure to deliver' says environmental consultant after reading letters written to clean-up consortium
Mark Leftly
Sunday 26 January 2014 01:01 Comments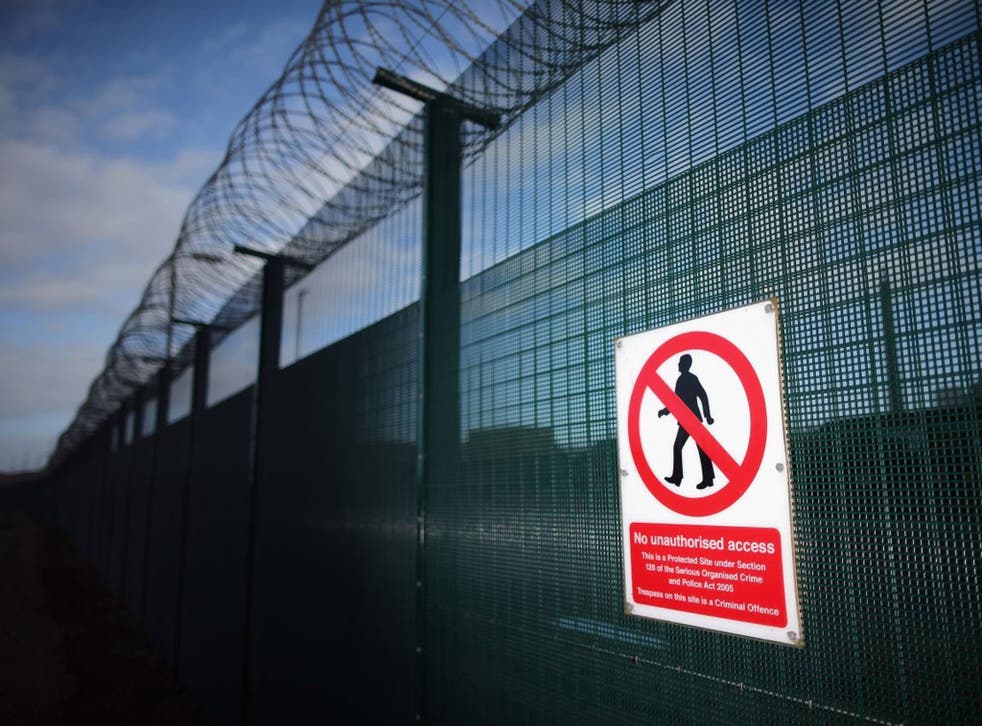 Damning criticism of the consortium overseeing the expensive clean-up of the Sellafield nuclear reprocessing plant has been revealed in a series of hostile letters written by John Clarke, head of the UK's Nuclear Decommissioning Authority.
Mr Clarke accused Nuclear Management Partners (NMP) of undermining confidence and damaging the entire project's reputation, as well as criticising Tom Zarges, the consortium chairman, of setting "unduly conservative" targets. In one letter, written in November 2012, Mr Clarke attached slides that outlined the NDA's frustrations with NMP's decontamination work at the Cumbrian facility, including concerns about the "quality of leadership" and the "pace of change", which it said "feels too slow".
The content of the letters has added to the confusion over why NMP was recently asked to continue overseeing the clean-up of one of the world's most hazardous nuclear sites until 2019. The correspondence, which was obtained under a Freedom of Information request, covers a 21-month period to November 2013. During this time NMP and the NDA were locked in discussions over a five-year extension to a contract that was originally awarded in 2008.
Politicians and the deal's numerous critics were shocked when the NDA awarded NMP the extension in October, despite a disastrous tenure during which Sellafield's clean-up bill soared to over £70bn. The letters warn that a "re-baselining" of budgets will cause cost estimates to further spiral in April this year: "However presented, the extent of change was going to be extremely uncomfortable and difficult to sell."
The harsh tenor of the letters – one of which demanded "improved performance in a number of key areas, including schedule delivery" – adds weight to suggestions that Mr Clarke did not want NMP to continue at Sellafield. The NDA looked at bringing the decontamination back under the management of the public sector.
A critical 292-page report by the accountancy firm KPMG last year showed that nine of the 11 biggest projects on the site, including the construction of a storage facility for radioactive sludge, were a combined £2bn overbudget.
Seven were also behind schedule, while KPMG argued that the structure of NMP's contract was "inappropriate" and was designed in a way that sought to "maximise shareholder returns". NMP is a consortium of California-based URS, France's Areva and British engineer Amec.
Dr David Lowry, an independent environmental policy and research consultant and a member of Nuclear Waste Advisory Associates, obtained the letters. He said: "This is a massive indictment of NMP's failure to deliver – and then to give them an extension is almost inexplicable.
"If Clarke carries on as the chief executive he is going to have to work with NMP for another five years when he clearly doesn't have any confidence in them. When it comes to Sellafield, it doesn't matter how you manage it, costs are hyped up year after year."
Mr Zarges told Parliament's public spending watchdog last month that he was "truly sorry for any of those events that have cost the British taxpayer money". Mr Clarke also gave evidence at that hearing, admitting that he was "disappointed with elements of [NMP's] performance".
Margaret Hodge, who chairs the Public Accounts Committee, said last night that the "more evidence that emerges of incompetence at Sellafield and the more incredulous that I become that the contract was extended".
She added: "One wonders who was responsible for that decision. I would like to see real openness and transparency because they've all [NMP, the NDA and Sellafield itself] been hiding behind each other."
The committee will publish the findings of its inquiry in the next few weeks. It is expected to be yet another damaging report into the running of the site over the past five years.
In April, Mr Clarke rebuked Mr Zarges over work to decontaminate waste storage that was hundreds of millions of pounds over budget.
The following month, he accused NMP of failing to improve vital aspects of their Sellafield plans. He said: "The proposed delivery dates received from NMP … do not appear to represent accelerated performance on the part of Sellafield Limited."
He added: "The NDA is concerned that these dates are unduly conservative, reflecting a continuation of current performance levels which we have agreed are not acceptable."
An spokesman for the NDA said: "Mr Clarke reaffirms the views he expressed at the Public Accounts Committee hearing."
Register for free to continue reading
Registration is a free and easy way to support our truly independent journalism
By registering, you will also enjoy limited access to Premium articles, exclusive newsletters, commenting, and virtual events with our leading journalists
Already have an account? sign in
Join our new commenting forum
Join thought-provoking conversations, follow other Independent readers and see their replies