Nudefest: UK naturists fear growing interest in lifestyle puts annual gathering at risk
Nudefest has outgrown the Cornish holiday park that has been its home for the past eight years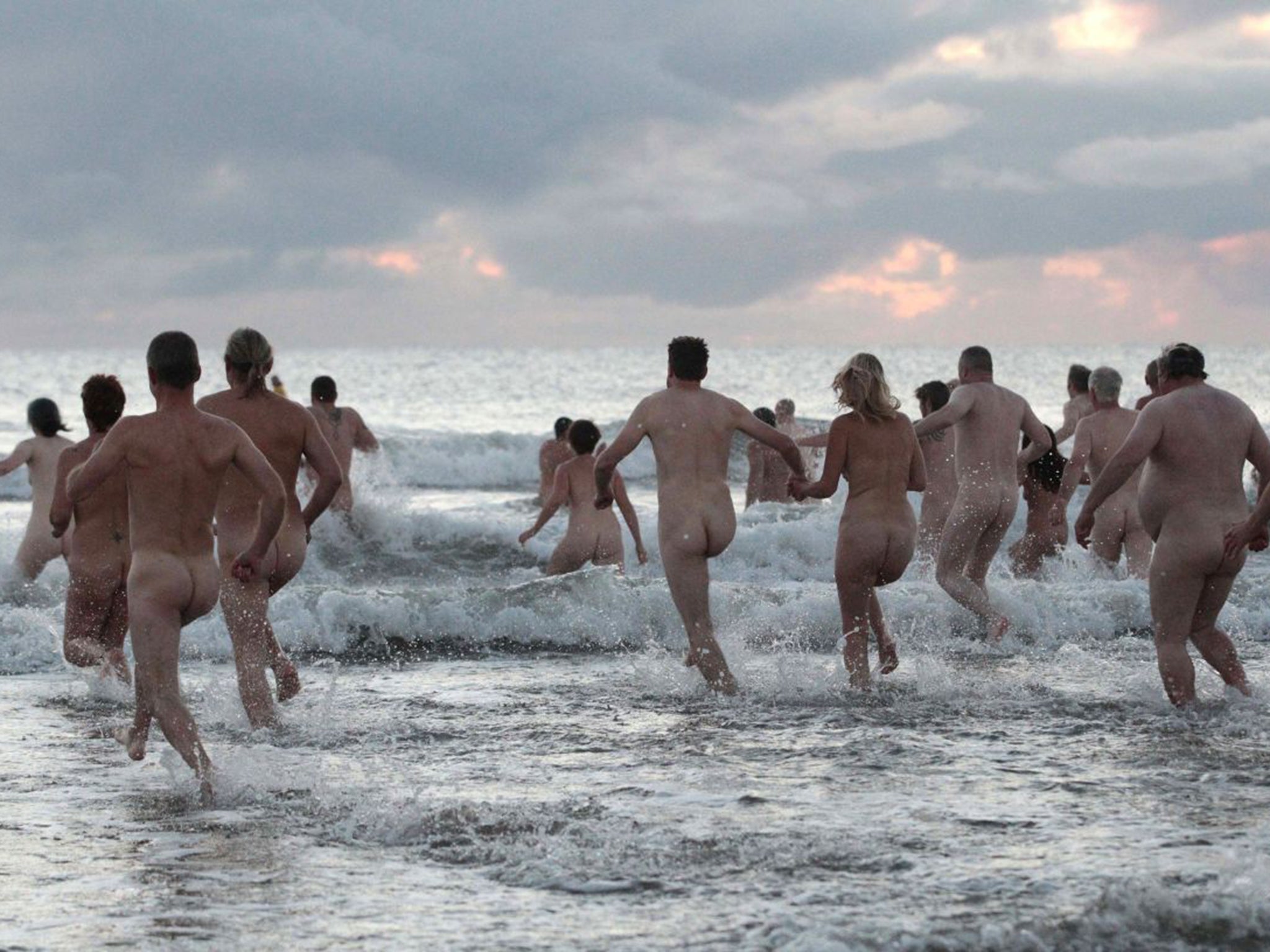 Attendees at Nudefest, the UK's biggest annual gathering of naturists, performed a naked haka earlier this year, to welcome the Rugby World Cup. But lovers of the unclothed lifestyle had less to celebrate last week when it was revealed that the week-long celebration of British nudity, held each year in July, is facing an uncertain future.
Nudefest has outgrown the Cornish holiday park that has been its home for the past eight years on account of the burgeoning popularity of social nudity.
An Ipsos Mori poll carried out in 2011 found that 6 per cent of British adults considered themselves nudists or naturists, and exponents say that interest in the lifestyle has continued to grow. There are about 130 private naturist clubs in the UK and adherents claim benefits ranging from a sense of liberation to higher doses of Vitamin D.
British Naturism, which boasts almost 10,000 members, says it is struggling to find a suitable site for Nudefest 2016.
"A lot of holiday-park owners might immediately dismiss it [Nudefest] because it's naked people," said Andrew Welch, British Naturism's commercial director. "But it's a much nicer experience than they might think. Staff do not undress as a rule – they're welcome to and it has happened – but generally they keep their clothes on and they have a great time."
Mr Welch admits the stigma surrounding naturism persists. "Some people have been brought up to be modest – whatever that means. The main thing to bear in mind is that the stigma comes from a lack of understanding and education – people may think it's unsightly, but once they have hosted one of our events they always ask us back."
A suitable Nudefest venue must be able to handle a packed week of naked activity that includes jogging, archery, yoga and boules, a firm favourite among naturists. There needs to be accommodation or camping space for 500 people and, ideally, facilities such as indoor and outdoor swimming pools as well as a bar to host the event's legendary midnight discos. "If you've never done a naturist disco you really must," said Mr Welch. "With all the bits jiggling it's really wonderful and you don't have to go outside to cool down."
While a "small proportion" of park owners have an issue with naturists, they're in the minority, said Mr Welch. A more common problem is the practical difficulty of combining a handful of clothed holiday-makers with hundreds of naked ones.
"The usual problem is that the owner can't guarantee us exclusive use of the site," he said.
World Naked Bike Ride (2011)
Show all 9
Nudefest, despite its name, is not exactly a bacchanalian affair. "We don't do anything that you wouldn't see anywhere else," said Mr Welch. "We've had life drawing classes and war-gaming and a local lady does massage all week." There are nude excursions, too, including visits to a brewery in Truro and a memorable after-hours visit to Newquay Zoo.
"I wonder whether the animals noticed that the people staring at them weren't brightly coloured for once," said Mr Welch. "Probably not, I suppose."
Join our commenting forum
Join thought-provoking conversations, follow other Independent readers and see their replies