Obama administration warns Britain to stay in the European Union
Philip H Gordon says Britain risks damaging its relationship with America and being sidelined in the international community if it leaves the EU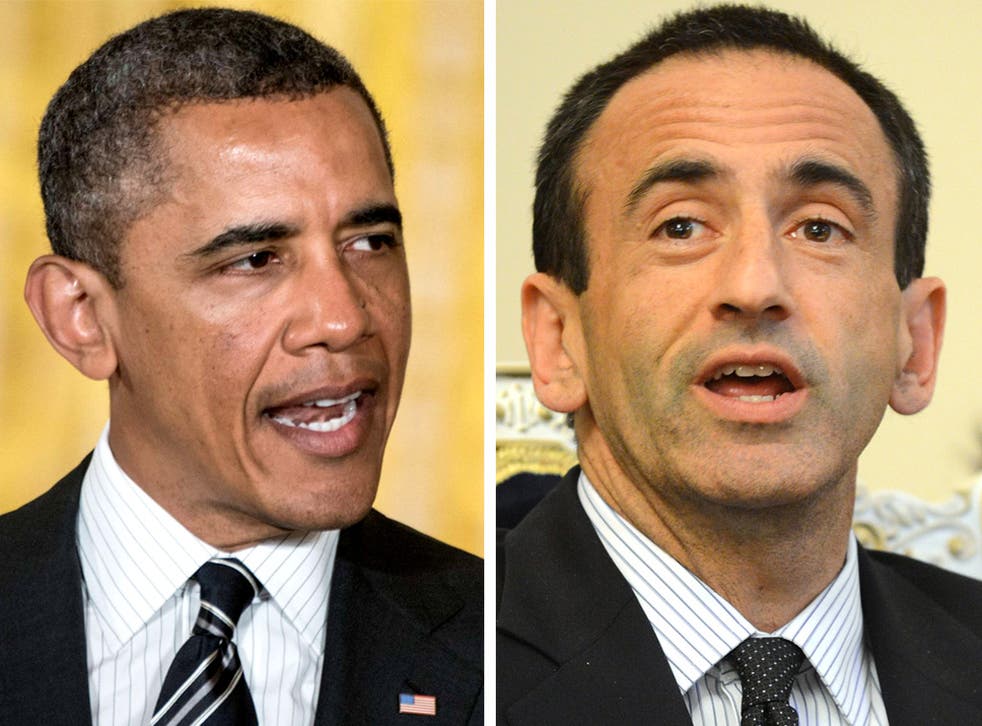 Britain risks damaging its relationship with America and being sidelined in the international community if it leaves the European Union, the Obama administration publicly warned today.
"We value a strong UK voice in a strong European Union," the US State Department's Philip H Gordon, the Assistant Secretary for European and Eurasian Affairs, said starkly during a visit to London to meet ministers yesterday.
"We have a growing relationship with the EU as an institution, which has an increasing voice in the world, and we want to see a strong British voice in that EU. That is in America's interests. We welcome an outward-looking EU with Britain in it."
A British exit from the EU would not enhance the "special relationship" in any way, he said. America would continue to forge stronger links with member countries of the EU which it sees as having "a growing voice in the world and a critical partner on global issues".
The public statements of Mr Gordon, a respected senior member of the administration, show the level of concern in Washington over a mooted referendum on British membership of the EU.
David Cameron has told the Commons that although it was not his "preference" to pull out of the EU, he could see that doing so would be "imaginable". In a long-awaited speech due soon on Europe, the Prime Minister, it is believed, will say that a referendum will take place in 2018, after the next election.
But Eurosceptics have demanded that it is held sooner and Boris Johnson, seen as a rival for the Conservative leadership has joined them in making the call. The Mayor of London said recently that it would be "fantastic" if the vote was taken sooner, and declared that "I don't' think that leaving the EU is the end of the world."
Francois Hollande, the French president, has, in turn, stressed that the UK cannot pick which laws it likes from a "a la carte" EU menu and should realise that membership "is for life".
Mr Jordan said "Countries which hold referendums tend to look inwards". He continued "We welcome an outward looking European Union with Britain in it. We benefit when the EU is unified, speaking with a single voice and focused on our shared interests around the world and in Europe. The more the European Union is focused on its internal debates, the less it's able to be our unified partner abroad."
Some Eurosceptics have maintained that becoming enmeshed in the EU was creating political and diplomatic strains with America and leaving the Union would help to repair and buttress these historic links.
But Mr Gordon insisted that in fact the US will be damaged if Britain did pull out. He said: "The EU in particular is such a critical partner for the United States on all of these global issues and therefore we also value a strong UK voice in that European Union. Britain has been such a special partner of the United States - that shares our values, shares our interests, and has significant resources to bring to the table. More than most others, its voice within the European Union is essential and critical to the United States.
"So there are a lot of inevitably technical and detailed issues that have to be sorted out for every member of the European Union as it moves forward, but as a broad and general theme, we value a strong UK voice in a strong European Union."
In the increasing clamour over Britain and Europe, the heads of some of the country's biggest businesses have published a signed letter saying that attempts to alter terms of membership could "create damaging uncertainty" and lead to investment in the UK dropping off.
The letter which was signed by, among others, Sir Richard Branson, the chairman of the Virgin Group, Sir Michael Rake of BT, Jan du Plessis of Rio Tinto and Malcolm Sweeting, the senior partner at Clifford Chance, a major law firm stated ""We must be very careful not to call for a wholesale renegotiation of our EU membership which would almost certainly be rejected. To call for such a move in these circumstances would be to put our membership of the EU at risk and create damaging uncertainty for British business, which are the last things the Prime Minister would want to do."
Asked about the business leaders' comments, Mr Gordon, who will be meeting politicians elsewhere in Europe during his trip, said he understood the apprehension about uncertainty. He continued "Britain is an important player in the world and it's certainly a longstanding and important friend of the United States and it always will be. At the same time, we have a growing relationship with the European Union as an institution which has a growing voice in the world and we want to see a strong British voice in that European Union. That is in the American interest. What's in the British interest is for the British people and the British Government to decide."
Join our new commenting forum
Join thought-provoking conversations, follow other Independent readers and see their replies