English Channel incident: Oil tanker and large cargo ship collide between France and UK
Officials say there is no pollution from the incident and all crew members are accounted for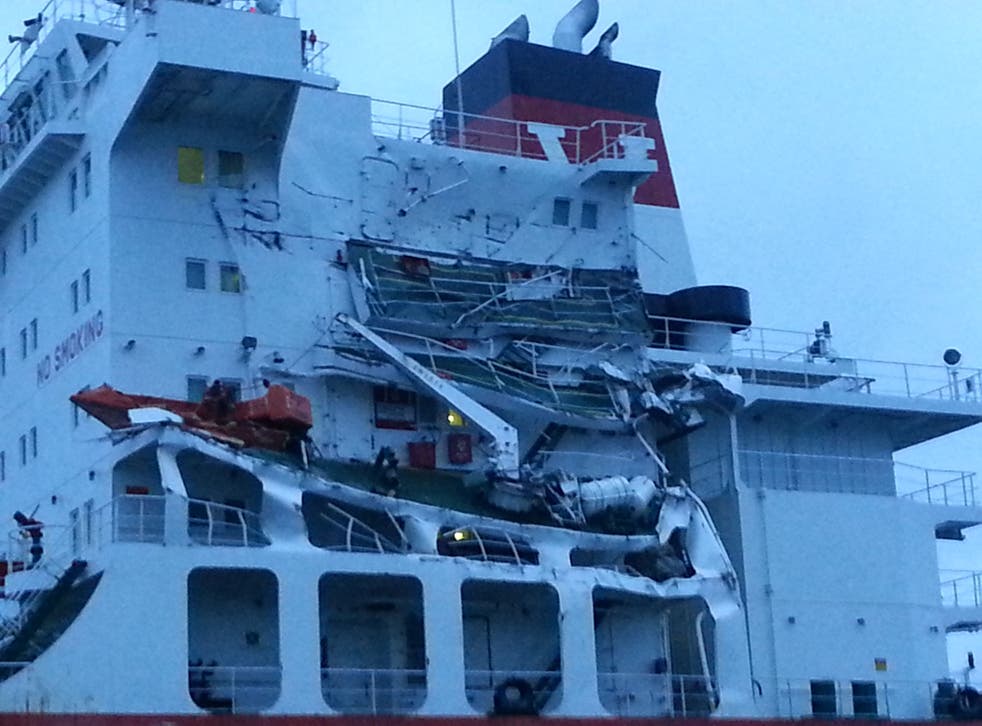 An oil tanker and cargo ship have collided in the English Channel.
The Seafrontier tanker, carrying 38,000 tonnes of petrol to Guatemala, collided with the Huayan Endeavor, which was on its way from the Netherlands to Nigeria.
Both ships are Hong King-flagged and were carrying 49 crew members from China and India at the time.
The collision happed shortly after 2am in the Dover Strait, around 15 miles from Dover and 20 miles from Dunkirk.
"Although both vessels have been damaged, there is no water ingress and no pollution," a spokesperson for the Maritime and Coastguard Agency (MCA) said.
"A French tug is on scene with the vessels. There are no injuries and all of the crew are accounted for."
A British Coastguard helicopter and lifeboats from Dover and Ramsgate were sent to the scene, in case of a possible evacuation, but have since left.
A spokesperson for the RNLI said the Seafrontier suffered "a hole above the water line and damage to the superstructure", with photos showing extensive damage to the outside of the ship.
"It was fortunate there were no casualties," he added.
The UK's Channel Navigation Information Service is working to ensure "safe passage" of vessels through the Dover Strait, which is the busiest shipping lane in the world.
The MCA's counter-pollution team and surveyors are working on the incident and a Government representative is monitoring the situation.
The Seafrontier is expected be towed to a Belgian or Dutch port to make repairs, while the Huayan Endeavor could dock in the UK.
An investigation into the incident, which came during favourable conditions with moderate winds and calm seas, is underway.
Join our new commenting forum
Join thought-provoking conversations, follow other Independent readers and see their replies