'Only £20m - that's disgraceful': Tycoon Scot Young's wife reacts furiously to divorce ruling - and vows to fight for more
Judge rules that businessman at centre of UK's longest-running divorce battle hid £40m fortune from the courts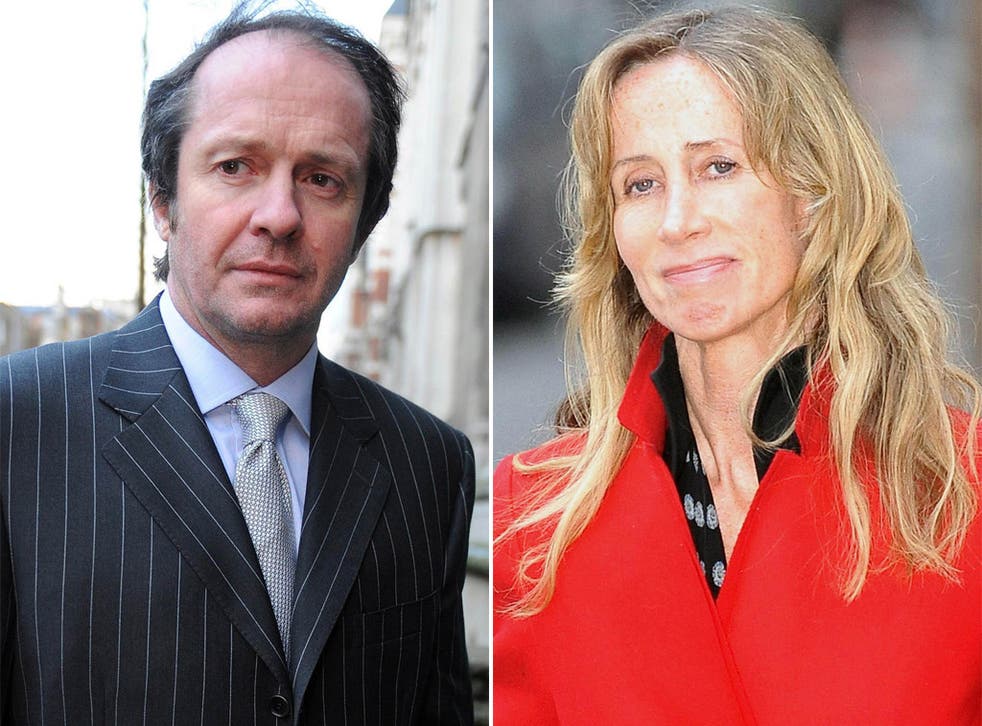 A bankrupt tycoon who claims to have lost all his money has been ordered to pay his estranged wife £20m after a judge ruled he had secreted a fortune in offshore tax havens.
At the conclusion of Britain's longest-running and most bitter divorce, Mr Justice Moor ruled Scot Young, a property and telecoms magnate, is actually worth £45m and is "hiding the truth" from his wife Michelle.
However, the 49-year-old fashion buyer, who sought £300m, branded the judgment "disgraceful", claimed Mr Young was still "worth billions" and vowed to appeal.
In his judgment at the end of the seven-year proceedings, Mr Justice Moor concluded almost all of the debts that led Mr Young to be declared bankrupt in 2010 did not now exist. The judge concluded that Mr Young had stolen £20m in share certificates from his former lawyer Stanley Beller in 2006, and had also received other payments totalling another £20m which he had never revealed to the court.
He also said the evidence Ms Young had uncovered "supports the conclusion that he is not a penniless man of straw with huge debts". The judge said the "wads of cash" being handed to the tycoon by his friends "came from his own hidden resources, in part held for him by third parties".
He also found that Mr Young still owns properties held in other peoples names.
Earlier this year, Mr Young was jailed for six months after he was found in contempt of court for failing to provide financial information to his wife. Mr Justice Moor said: "Overall, there is no doubt that the husband has not given full and frank disclosure," adding that "the central question as to how he lost his money remains unanswered".
Outlining his frustration at attempting to work out what Mr Young was worth, he said: "It is completely impossible to produce any sort of schedule of the husband's assets in 2006 due to the significant number of lies told by the husband to so many people over such a long period of time."
However, he also found that Ms Young was also at fault, concluding: "She sees conspiracy everywhere."
He said she had made a number of "extremely serious allegations" against a variety of well-known businessmen, including Simon Cowell, the billionaire Topshop entrepreneur Sir Philip Green and restaurateur Richard Caring – none of which could be substantiated. He also cleared Paul Osborne from the corporate law firm Fox Williams and another lawyer, Stephen Jones of Jirehouse Capital, of any wrongdoing. The judge said: "This case has been quite extraordinary even by the standards of the most bitter of matrimonial breakdowns. Extremely serious allegations have been bandied around like confetti. Some of these allegations can only be described as 'wild'."
Later he added: "I have to be highly critical of the way in which the case has been conducted at various times by both parties. In many respects, this is about as bad an example of how not to litigate as any I have ever encountered."
The judge also expressed astonishment that the case had cost Ms Young £6.5m – although he said her estranged husband should pay £5m of that figure as his failure to provide "full disclosure" had been the cause of the delays.
He said: "In one sense, the wife did amazingly well to be able to obtain as much litigation funding as she did, given that she had no security to offer. The amounts spent, however, are truly eye-watering."
The judge said Mr Young's passport, which was seized by the court more than four years ago, could now be returned to him.
Outside court, Ms Young was unrepentant, and vowed to continue her fight. She said: "This has been a desperate struggle for me and my two daughters, cast adrift seven years ago by a powerful maniac who felt he could hide his vast wealth behind his super-rich friends, blue-chip institutions" and the law enforcement agencies who, she said, would rather turn a blind eye to corruption.
"My husband has been allowed to make a mockery of the justice system for seven years, lying and cheating at every turn… He has repeatedly failed to disclose how he lost his money which has led Mr Justice Moor to draw the inevitable conclusion: he has hidden a fortune," she added.
Mr Young declined to comment.
Register for free to continue reading
Registration is a free and easy way to support our truly independent journalism
By registering, you will also enjoy limited access to Premium articles, exclusive newsletters, commenting, and virtual events with our leading journalists
Already have an account? sign in
Register for free to continue reading
Registration is a free and easy way to support our truly independent journalism
By registering, you will also enjoy limited access to Premium articles, exclusive newsletters, commenting, and virtual events with our leading journalists
Already have an account? sign in
Join our new commenting forum
Join thought-provoking conversations, follow other Independent readers and see their replies