Opelo Kgari: Woman brought to UK from Botswana as a child 14 years ago given last-minute reprieve from deportation after being driven to Heathrow
The 27-year-old spoke out to The Independent about the poor conditions of Yarl's Wood just days before she and her mother were taken to the airport and told they were being deported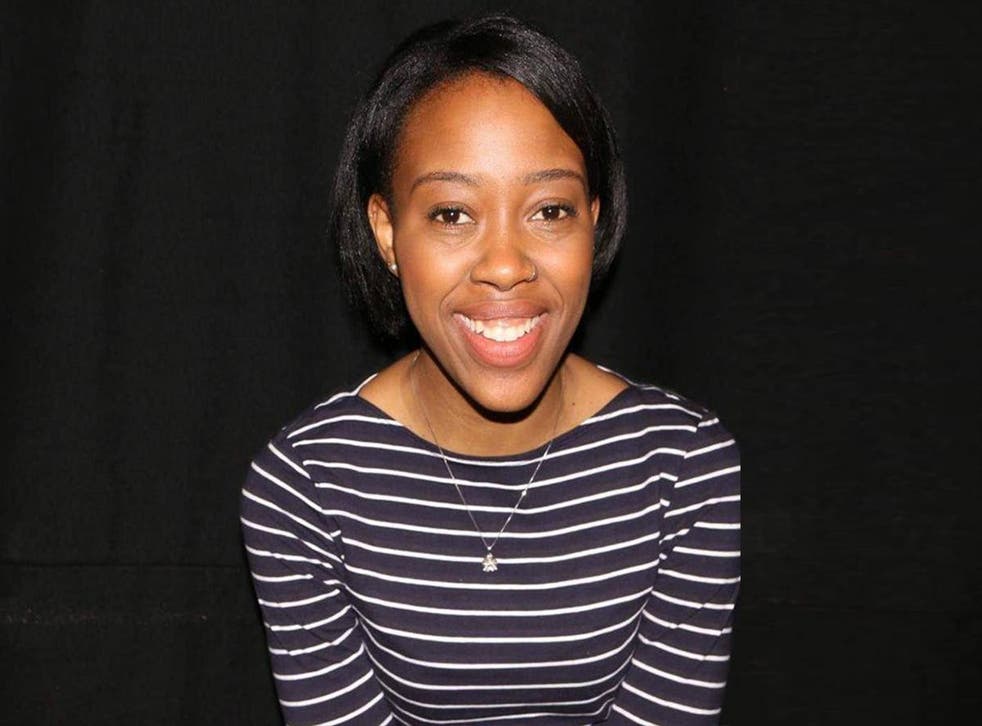 A woman who spoke out to The Independent about Yarl's Wood immigration detention centre just days ago has narrowly avoided deportation following an intervention by MPs.
Opelo Kgari, who came to the UK from Botswana when she was 13 years old, exposed poor conditions faced by detainees in Yarl's Wood Immigration Centre in The Independent this week.
Despite having lived in Britain for more than half of her life, Opelo and her mother Florence were taken to Heathrow Airport on Saturday and told they were going to be deported on a flight at 8.15pm.
With just moments to spare, their lawyer and several MPs succeeded in halting the deportation. It is understood that immigration minister Caroline Nokes's personal intervention was behind the U-turn, after she was contacted by the mother and daughter's MP Ruth Smeeth.
Opelo, who was educated in a British secondary school before throwing herself into volunteering and charity work and is now a freelance photographer, was said to be very distressed.
Friends had planned to visit the terminal to support the 27-year-old. And MPs, including those from the pair's home city Stoke-on-Trent, had spent hours pressuring the Government to stop them being flown back to Botswana on Saturday.
Speaking from the back of a van on the way to the airport, mother Florence called the sudden decision to put them on a plane "cruel and inhumane".
The 55-year-old told The Independent they were not given any time to collect their belongings and that they had been travelling for hours in a van surrounded by enforcement officers. Opelo was said to be crying about the decision. "It is very depressing. She has no life at all there," Florence said.
Opelo, who was admitted to Yarl's Wood with her mother five weeks ago, is one of 120 detainees who have been on a hunger strike in protest against poor conditions at the immigration centre.
She also spoke of the strange reality she found herself in when she was initially detained after living the life of a British woman. The first time, last May, she had been on her way back from a short weekend in Belfast with friends when she was placed in a holding cell for two days – a memory that brings tears to her eyes – before being driven to the centre.
The second time, she had been reporting to the Home Office as she is required to do every two weeks. Again, she was locked in a holding cell for more than 12 hours and then taken straight to detention with only what she had on her back.
"This time round, I wasn't even wearing a bra," Opelo said. "I was going to yoga with a friend after reporting to the Home Office, so I just threw a coat on. I never got to the class. They put me and my mum in a holding cell for over 12 hours, with three officers outside. I didn't have a bra for five days once I got here, or a change of underwear."
A friend, Natalie Clarkson, told The Independent she knew of another hunger striker being told this week that she was being deported to Delhi.
It is understood that Opelo and her mother were only informed this morning that they were being deported, and they had had limited access to phones – making it difficult to reach out for support.
The pair have been fighting for their right to stay in Britain since 2010. Their asylum claim has been rejected a number of times, and they are now in the process of arguing that, after living in the UK for 14 years, throughout Opelo's formative years, they have a human right to remain.
Ruth Smeeth, Labour MP for Stoke-on-Trent North, the mother and daughter's constituency, told The Independent: "I'm grateful that the immigration minister has intervened directly to halt the deportation, and thank her for her efforts.
"The case will continue and we will do everything we can to support Opelo in the coming days."
Of the circumstances of the aborted deportation, she added: "To do this late on a Saturday afternoon when it's almost impossible to get hold of anyone is an absolute disgrace.
"Whatever the rights and wrongs of anyone's case, to treat people like this is completely inhumane."
Jess Phillips, MP for Birmingham Yardley, had also called for the deportation to be suspended.
After news of the reprieve came through, Ms Phillips told The Independent: "I'm pleased that the right thing has happened, and now we must use today's experience to make sure that all the women in Yarl's Wood are being assessed fairly and with the care it deserves.
"The system needs attention, as too many vulnerable women are currently being failed."
Ms Clarkson said Opelo had been able to resist another deportation attempt in May last year. She was bailed from Yarl's Wood a couple of weeks later and was released back into the community.
"But there has been nothing like that this time. It has been very sudden," Ms Clarkson said. "It feels like it came quite out of the blue."
UK news in pictures

Show all 50
Despite achieving good A-levels and developing aspirations to work in the UK's charity sector, Opelo has been detained at Yarl's Wood twice in the past year.
"For Opelo it has been completely unfathomable to go back to a country that she hasn't been to for 14 years", Ms Clarkson said.
She added: "She hasn't got a life there. She doesn't even speak the language. She doesn't speak the mother tongue. It is completely unfathomable to be sent somewhere she doesn't know.
"I am angry and frustrated but I think, beyond anything, I just don't understand."
A Home Office spokesperson said: "Detention and removal of those with no lawful basis to stay in the UK are essential parts of effective immigration controls. We do not detain individuals indefinitely – when people are detained, it is for the minimum time possible and detention is reviewed on a regular basis.
"Any decision to maintain detention is made on a case by case basis, but the detainee's welfare remains of the utmost importance throughout.
"The provision of 24-hour, seven-days-a-week healthcare in all immigration removal centres ensures that individuals held there have ready access to medical professionals and levels of primary care in line with individuals in the community."