Ancient British stone circles were used for 'Neolithic parties', study finds
'It's where they came back to bury their dead, have summer and winter solstice festivals, and meet a partner'
Loulla-Mae Eleftheriou-Smith
Wednesday 20 September 2017 17:16 Comments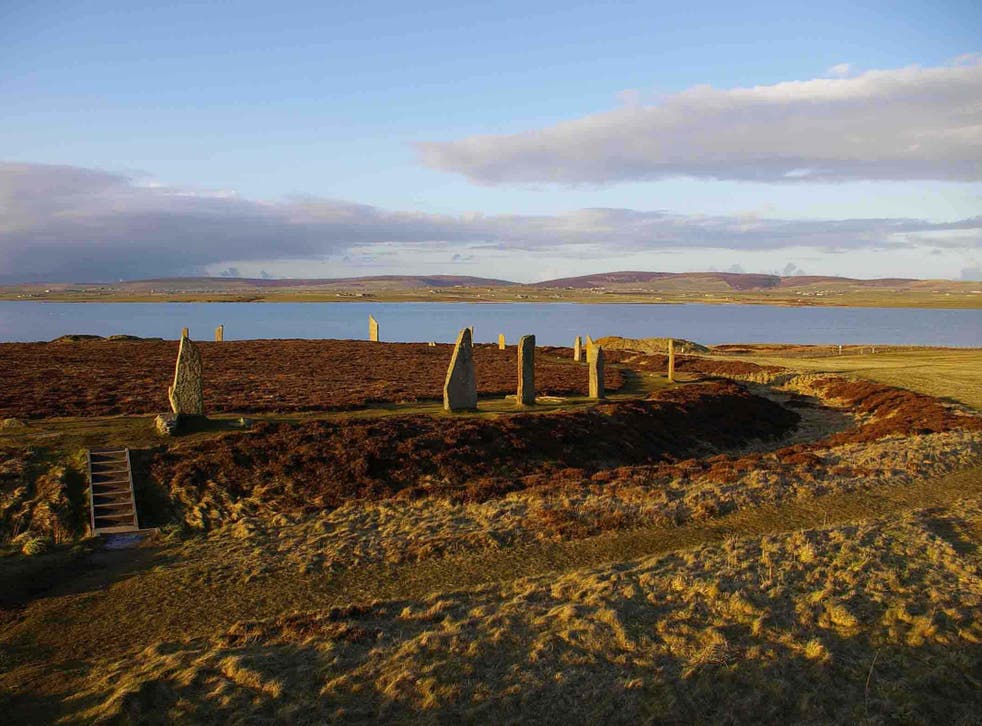 Orkney is home to a host of Neolithic stone houses, stone circles and elaborate burial monuments, but a new study into the area has allowed experts to add a new purpose to the prehistoric communities' use of some of these sites – partying.
New research led by Professor Alex Bayliss at Historic England has challenged the previously understood narrative for prehistoric life on the islands and painted a clearer picture of how communities farmed, gathered together at festivals and buried their dead.
The islands are home to renowned sites such as the Skara Brae settlement, Maeshowe passage grave, the Ring of Brodgar – which originally had 60 stones and is 104 metres in diameter - and Stones of Stenness circles, which were granted UNESCO World Heritage status in 1999.
By examining more than 600 radiocarbon dates, scientists were able to gather much more precise estimates of the timing and duration of events in the period around 3200-2500 BC. The study, first published in Antiquity journal, is part of the wider project "The Times of Their Lives".
Speaking to The Independent, Professor Bayliss, head of scientific dating at Historic England, said a "melting pot" of communities are believed to have lived in Orkney during this period, "working together to create this great monumental landscape and living with their differences", until tensions caused a breakdown between them.
By 2850 BC none of the Neolithic communities lived at the sites. The stone circle sites had instead become "a place where they came back to bury their dead, have summer and winter solstice festivals, and meet a partner".
"It's not a village – it's a gathering place," she added.
Despite the communities no longer living at the sites, they still remained invested in the areas: "Each stone in the Ring of Brodgar is from a different stone or area of the island, so it's almost like each village brought its own stone there."
Prehistoric Orkney is one of the most important Neolithic regions in Western Europe, and it may have also seen communities from Belgium join its diverse mix of Neolithic people, Professor Bayliss added.
Orkney voles, which do not live in Britain and "can't have survived the last glaciation" are thought to originally be from Belgium and must have arrived on the island just before 3000 BC, Professor Bayliss said, meaning that it is "certainly a possibility that part of this diverse mix of people included a few Belgians".
Additional reporting by PA
Register for free to continue reading
Registration is a free and easy way to support our truly independent journalism
By registering, you will also enjoy limited access to Premium articles, exclusive newsletters, commenting, and virtual events with our leading journalists
Already have an account? sign in
Join our new commenting forum
Join thought-provoking conversations, follow other Independent readers and see their replies