Oxfam prostitution scandal: Charity Commission launches statutory inquiry into organisation
Investigation launched over 'shocking and unacceptable' issues revealed, commission's deputy chief executive says
Samuel Osborne
Monday 12 February 2018 21:50 Comments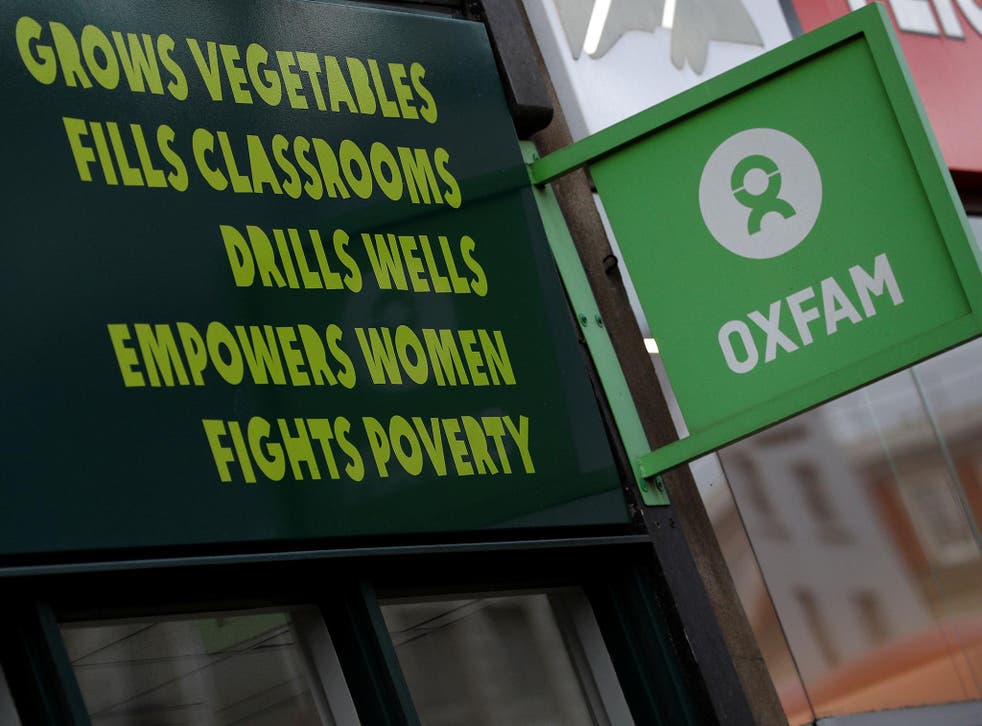 The Charity Commission has launched a statutory inquiry into Oxfam amid concerns it may not have "fully and frankly disclosed" all details about sexual assault allegations in Haiti in 2011.
The charity issued an "unreserved apology" to the Government, donors, supporters and the people of Haiti following the revelations.
Announcing her resignation as deputy chief executive, Penny Lawrence said she took full responsibility for what had happened on her watch and was sorry for the "harm and distress" it had caused supporters.
Oxfam CEO Mark Goldring apologises over Haiti sex scandal
Oxfam has faced intense criticism over its handling of sex allegations, including the use of prostitutes by workers in Haiti in 2011.
The Charity Commission launched its investigation after examining documents provided by Oxfam.
The watchdog said Oxfam may not have "fully and frankly disclosed material details about the allegations at the time in 2011" and it also had concerns about its handling of the incidents since, and the impact that these have both had on public trust and confidence.
The commission's deputy chief executive David Holdsworth said: "Charities and dedicated, hard-working aid workers undertake vital, lifesaving work in some of the most difficult circumstances across the world.
"However, the issues revealed in recent days are shocking and unacceptable. It is important that we take this urgent step to ensure that these matters can be dealt with fully and robustly."
Ms Lawrence's resignation comes after claims the charity was aware of concerns about the conduct of two of the men at the centre of the allegations in Haiti when they worked previously in Chad.
The charity received £31.7m in Government funding in 2016/17, but the support has been put at risk by the scandal.
Four members of Oxfam staff were dismissed and three, including the country director, Roland van Hauwermeiren, resigned before the end of the 2011 investigation.
According to The Times, Oxfam knew about concerns over the conduct of Mr van Hauwermeiren and another man when they worked in Chad before they were given senior roles in Haiti.
Register for free to continue reading
Registration is a free and easy way to support our truly independent journalism
By registering, you will also enjoy limited access to Premium articles, exclusive newsletters, commenting, and virtual events with our leading journalists
Already have an account? sign in
Join our new commenting forum
Join thought-provoking conversations, follow other Independent readers and see their replies