Oxfam's deputy chief executive quits in wake of aid worker prostitution scandal
It comes as International Development Secretary Penny Mordaunt holds crisis talks with Oxfam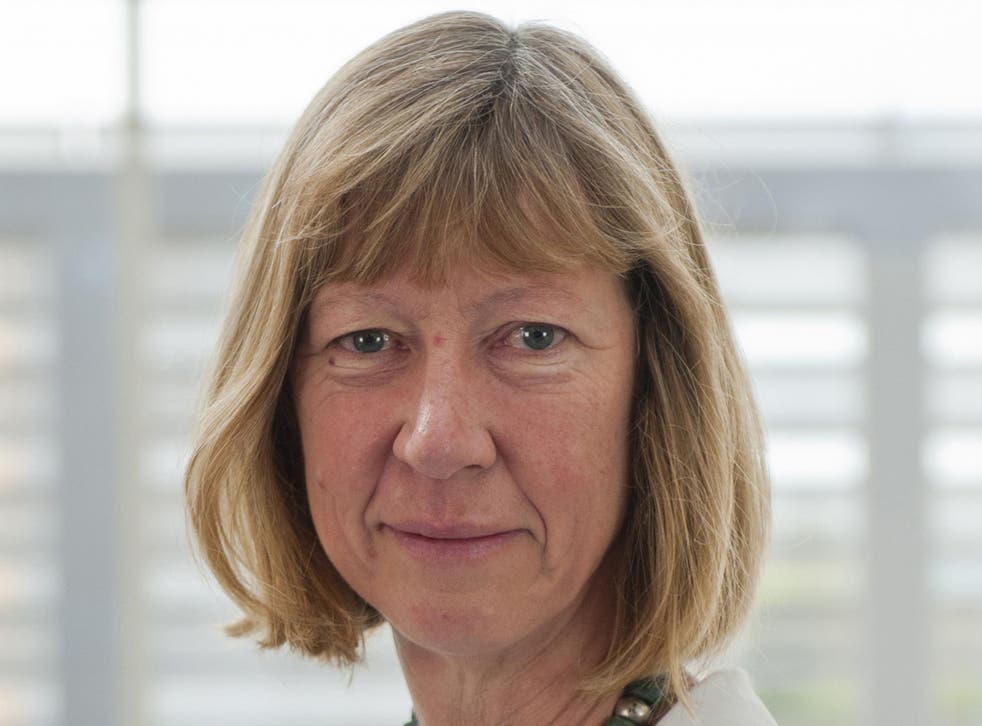 Oxfam's deputy chief executive has quit in the wake of the aid worker sex scandal that is currently threatening the charity's future, saying she was "ashamed" of what happened.
Penny Lawrence, who was the organisation's international programme director at the time allegations were reported, stepped down from her role on Monday adding that she took full responsibility for what happened on her watch.
The resignation came as Penny Mordaunt, the International Development Secretary, held crisis talks with Oxfam chiefs following claims of misconduct by its staff in both Chad and Haiti in 2011.
The charity, which received £31.7m in government funding last year, has denied allegations that it tried to cover up the use of prostitutes by its aid workers in Haiti following the devastating earthquake that hit the region seven years ago.
"As programme director at the time, I am ashamed that this happened on my watch and I take full responsibility," Ms Lawrence said in a statement.
She added: "Over the last few days we have become aware that concerns were raised about the behaviour of staff in Chad as well as Haiti that we failed to adequately act upon. It is now clear that these allegations - involving the use of prostitutes and which related to behaviour of both the country director and members of his team in Chad - were raised before he moved to Haiti.
"I am desperately sorry for the harm and distress that this has caused to Oxfam's supporters, the wider development sector and most of all the vulnerable people who trusted us."
Charity Commission director of investigations Michelle Russell said the watchdog was not told the full story at the time Oxfam first investigated allegations of misconduct in 2011.
She told BBC Radio 4's Today programme: "We've made very clear that had the details of what has come out over the last few days been told to us, we would have dealt with this very differently.
"We were categorically told there was no abuse of beneficiaries involved in the allegations. Nor were we told that there were issues or possible issues around possible crimes, including those involving minors."
Four members of Oxfam staff were dismissed and three, including the country director, Roland van Hauwermeiren, resigned before the end of the 2011 investigation.
According to The Times, Oxfam knew about concerns over the conduct of Mr van Hauwermeiren and another man when they worked in Chad before they were given senior roles in Haiti.
UK news in pictures

Show all 50
On Sunday Ms Mordaunt said the allegations levelled at Oxfam had put its relationship with the Government at risk and accused the charity of failing in its "moral leadership".
She said on Monday she would "afford" Oxfam the opportunity to explain in person the events, adding she will be "looking to see if they are displaying the moral leadership that I think they need now".
"If the moral leadership at the top of the organisation is not there then we cannot have you as a partner," she added.
It also came as Downing Street refused to say whether it has full confidence in Government officials after a former Cabinet minister claimed they knew about allegations of sex abuse by aid workers.
Penny Mourdant on Oxfam: If moral leadership isn't there then we cannot have you as a partner
Priti Patel, who was forced to resign from Government last year, said that while she was the International Development Secretary "people knew in DfID" about wider problems of sex abuse in the aid sector.
Ms Patel said she had not been aware of the "despicable" and "abhorrent" allegations about Oxfam but had raised directly concerns about abuse in the sector.
Speaking to Pienaar's Politics on BBC Radio 5 Live, Ms Patel added: "I had, I had quotes from you know the United Nations reports on the number of people. I think even the secretary general last year said that there were 120 cases involving something like over 300 people - and that was just the tip of the iceberg."
Andrew Mitchell says Oxfam 'did report the matter to the Department for International Development but he wasn't informed
Asked if there had been a cover-up culture, she replied: "Well put it this way. My former department did not raise this issue with me. I raised it with them through my own investigations and my own research."
Asked if Ms May retained full confidence in senior DfID officials, a No 10 spokesman replied: "The Prime Minister, of course, has the full confidence in the Secretary of State to lead this department, a department which has already taken action on this issue."
Join our new commenting forum
Join thought-provoking conversations, follow other Independent readers and see their replies