Oxfam makes urgent appeal after 'tough' year as income falls by £18m
Charity has so far funded only 27 per cent of the estimated £35 million it needs to deal with the Syria crisis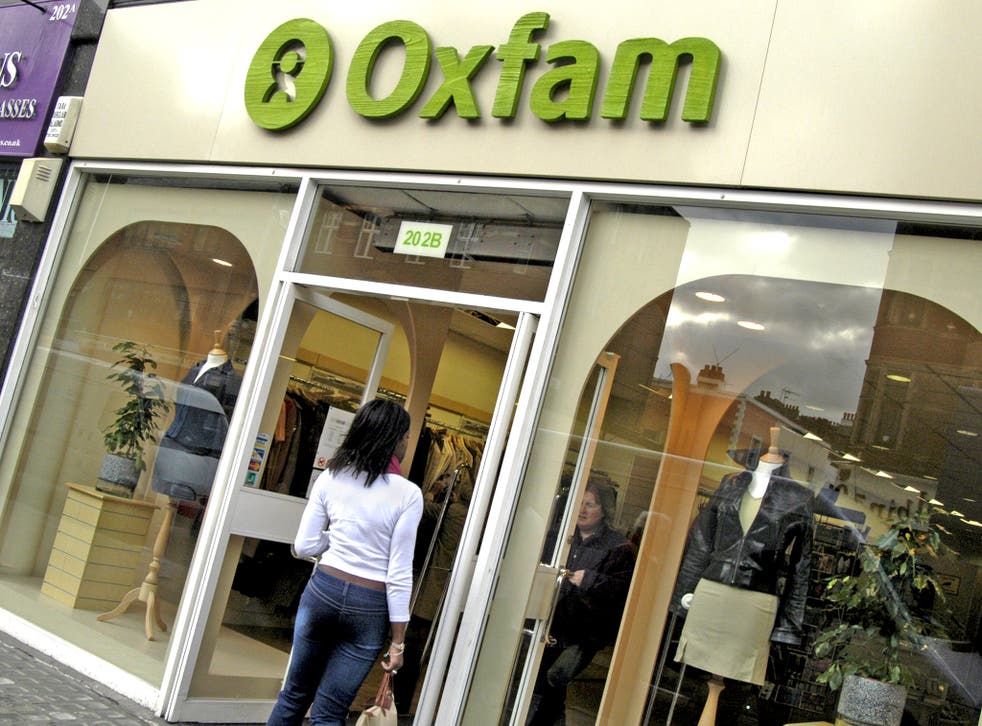 Oxfam's overall income fell by almost £18 million last year with both its shops and fundraising events hit by pressures on family finances, its chair said today.
The charity's annual report highlighted a decline in donations as retailers reported their net income had fallen 9.9 per cent to £20.1 million while fundraising fell 5.6 per cent to 267.8 million. Voluntary income fell from almost £130 million to £111.5 million, according to its annual accounts, a drop of 16 per cent. Legacy income fell by £3.2 million.
Spending on charitable activities, at £290 million, was slightly up as Oxfam spent an extra £3.6 million responding to humanitarian emergencies. Oxfam's total income in the financial year to 31 March decreased £17.6 million to £367.9 million.
Today's announcement led to Oxfam issuing an urgent appeal for Syria as well as a call for donations to shops and its regular giving scheme. The charity has so far funded only 27 per cent of the estimated £35 million it needs to deal with the Syria crisis, prompting its new appeal.
Chair Karen Brown said: "It has been a highly challenging year in all spheres of our activity. Rising inequality and an increase in humanitarian crises means the demands on Oxfam have grown enormously."
Oxfam's accounts will be worrying news for a sector that reported record profits as recently as last October when the 2012 Charity Shops Survey revealed annual income had grown by 6.8 per cent to £716.4 million and profits by 14.3 per cent to just over £175 million.
There are more than 6,200 charity shops in the UK – an all-time high – with the British Heart Foundation's 700 shops at the end of 2012 making it the biggest charity retailer followed by Oxfam with 685 shops and Cancer Research UK with 554.
As Oxfam today launched a 70 per cent off summer sale online, financial director Bob Humphreys appealed to the public to donate more quality items.
He said: "After several years of pressure on household incomes, people are buying fewer new clothes and other items, which have a knock-on effect on the quantity and quality of donations to our shops.
"We need confidence in the UK economy to return, not least to help the many people in the UK who are struggling financially. We also urgently need people to donate any unwanted clothes, books and homewares to Oxfam. Every item helps."
Oxfam's chief executive Mark Goldring said problems in Syria, Yemen and West Africa had also put an "unprecedented stretch on Oxfam".
Mr Goldring added: "Public support is vital to enable us to continue our work and we are putting out a particularly urgent appeal for donations towards our emergency response in Syria," he said. "We also hope to inspire more people to become regular givers to Oxfam. This is crucial in enabling us to plan for the future and bring about really lasting change by working long-term with communities."
For every £1 donated to Oxfam, 84p goes directly on emergency, development and campaigning work. Of the rest, 9p goes Oxfam's running costs and 7p is invested in fundraising.
The Charity Retail Association said that Oxfam was not alone in experiencing challenging times. The economic downturn has also witnessed more people selling unwanted goods online rather than giving them to charity.
Wendy Mitchell, head of policy and public affairs at the CRA, said: "The good news is that many charities, including Oxfam with its Shwopping campaign, are looking at new and innovative ways to encourage people to donate in order to sustain the vital fundraising that charity shops need during tough times."
Join our new commenting forum
Join thought-provoking conversations, follow other Independent readers and see their replies