British charities face government crackdown as Oxfam sexual exploitation scandal widens
New safeguarding unit set up as aid workers tell The Independent about 'culture of impunity'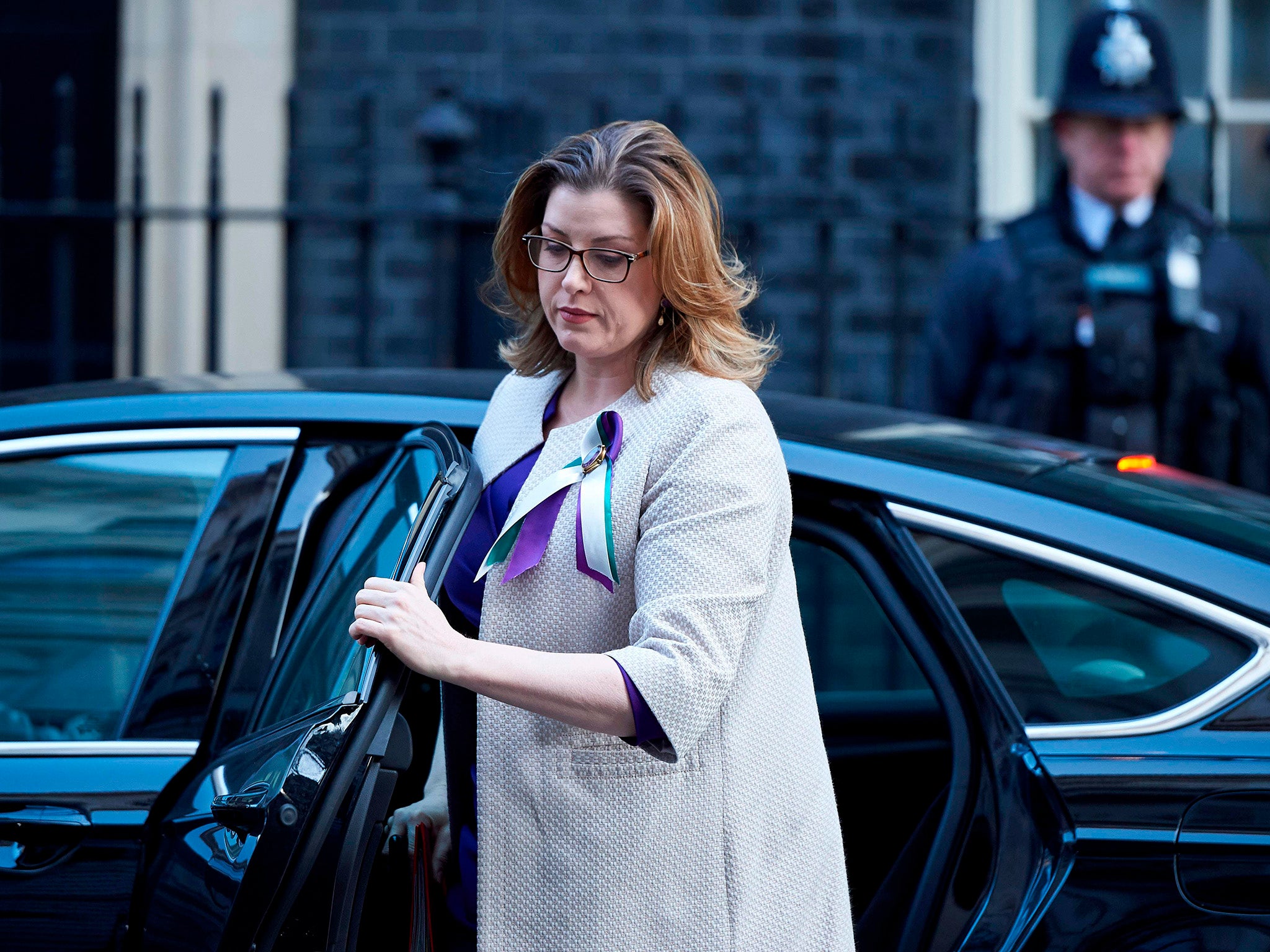 British charities are facing a government crackdown to combat the "horrific" sexual exploitation exposed at Oxfam, amid concerns about a wider culture of abuse.
All British charities working overseas have been ordered to provide "absolute assurances" that they are protecting vulnerable people and referring complaints to authorities.
Oxfam's deputy chief executive resigned during crisis talks with the Government, saying she took "full responsibility" for the alleged use of prostitutes by senior staff in Haiti.
But aid workers told The Independent sexual misconduct against both locals and staff remains "widespread" in humanitarian agencies and called for wholesale reforms.
Penny Mordaunt, the International Development Secretary, has written a letter to all UK charities working overseas demanding "absolute assurance that the moral leadership, the systems, the culture and the transparency needed to fully protect vulnerable people are in place".
"It is not only Oxfam that must improve," she said. "My absolute priority is to keep the world's poorest and most vulnerable people safe from harm. In the 21st century, it is utterly despicable that sexual exploitation and abuse continues to exist in the aid sector."
The Department for International Development (Dfid) has created a new unit dedicated to reviewing safeguarding in the aid sector and stopping "criminal and predatory individuals" being employed by other charities.
Penny Mourdant on Oxfam: If moral leadership isn't there then we cannot have you as a partner
A global register of development workers may be established, as the UK, alongside the the United Nations, increases its efforts to combat sexual exploitation and prepares to host a summit on the issue later this month.
Ms Mordaunt said the UK will not work with any organisation that "does not live up to the high standards on safeguarding and protection that we require", and told Oxfam that it must "demonstrate the moral leadership necessary to address this scandal, rebuild the trust of the British public, their staff and the people they aim to help".
"Oxfam made a full and unqualified apology – to me, and to the people of Britain and Haiti – for the appalling behaviour of some of their staff in Haiti in 2011, and for the wider failings of their organisation's response to it," said Ms Mordaunt.
"They spoke of the deep sense of disgrace and shame that they and their organisation feel about what has happened, and set out the actions they will now take to put things right and prevent such horrific abuses happening in future."
The charity, which received £31.7m in government funding in 2016/17, is passing the details of alleged perpetrators, who are not British, of sexual exploitation in Haiti to their home governments for prospective legal action.
Caroline Thomson, Oxfam's chair of trustees, described the talks as "challenging but constructive" and welcomed Dfid's proposals.
"We recognise that we have some way to go to persuade her that we have the right moral leadership to be fully entrusted with public money," she added. "But we are committed to working to prove we can meet her expectations."
Penny Lawrence, Oxfam's deputy chief executive, announced her resignation as discussions continued on Monday.
The charity failed to act on concerns about a man accused of using prostitutes in Haiti and on a previous placement in Chad, she said, adding: "As programme director at the time, I am ashamed that this happened on my watch and I take full responsibility.
"I am desperately sorry for the harm and distress that this has caused to Oxfam's supporters, the wider development sector and most of all the vulnerable people who trusted us."
Roland van Hauwermeiren was the head of Oxfam's mission in the country before becoming the director for Haiti, where prostitutes allegedly visited his villa.
Four members of Oxfam staff were dismissed and three others, including Mr Van Hauwermeiren, resigned before the end of the 2011 investigation.
But the disgraced manager went on to work in Bangladesh for French charity Action Against Hunger, which said Oxfam had not shared the reasons for his resignation.
Aid workers speaking to The Independent said they had heard of similar behaviour across Africa and Asia, including senior male managers paying local women as prostitutes or meeting in sex bars.
A British former UN employee, who has worked for several agencies in the Middle East, said sexual misconduct was "definitely widespread".
"There are not enough checks and balances within the humanitarian sector, and you hear stories of people who were known for sexual misconduct and abuse still working 20 years later," she added.
Although the publicity around Oxfam could improve practices, she said the threat of donors cutting funding could drive organisations to "bury sexual misconduct instead of doing a proper inquiry".
Other aid workers told how sexual harassment within agencies has been carried out with "impunity".
A 27-year-old Canadian aid worker, who has worked across the Middle East and North Africa, said she was "slut-shamed" after being sexually assaulted by a service user.
"I went to the country director and was told I shouldn't have been in that room alone and was asked what I was wearing that day… I was reprimanded," she added.
The woman said the charity's European head office said she had a "reputation for causing a fuss", adding: "It illustrates the culture of impunity.
"[The aid sector] is the perfect environment for this kind of thing to thrive because it's the most vulnerable, marginalised people, in some of the most dysfunctional legal systems that don't support victims."
Another woman told how she was sexually harassed by a male colleague at an international NGO during training, before being told by a female member of staff that he was "often in remote locations, faced high stress and had probably not seen women very often".
"There does not seem to be the capacity to deal with sexual assault at my agency or in the sector," she added.
"Many cases fall by the wayside or are not reported. Another tactic is just moving the perpetrator to a new country so he is removed from his victim."
The Charity Commission said it was originally told that there had been no abuse of beneficiaries or possible crimes in the Oxfam case, and "would have dealt with it very differently" if the full story had been known.
"The charity sector is not immune from these sorts of allegations and incidents happening," said its director of investigations, Michelle Russell. "We have about 1,000 incidents a year reported to us by charities involving safeguarding issues."
The letter from Dfid orders charities to ensure they provide a safe and trusted environment for both staff and beneficiaries, and establish a culture enabling concerns to be reported and properly investigated.
Join our commenting forum
Join thought-provoking conversations, follow other Independent readers and see their replies