Oxford University professor resigns over major donor's link to Donald Trump
Bo Rothstein quit after concluding that ​Billionaire Leonard Blavatnik gave money to US President's inauguration committee
Chloe Farand
Wednesday 30 August 2017 13:15 Comments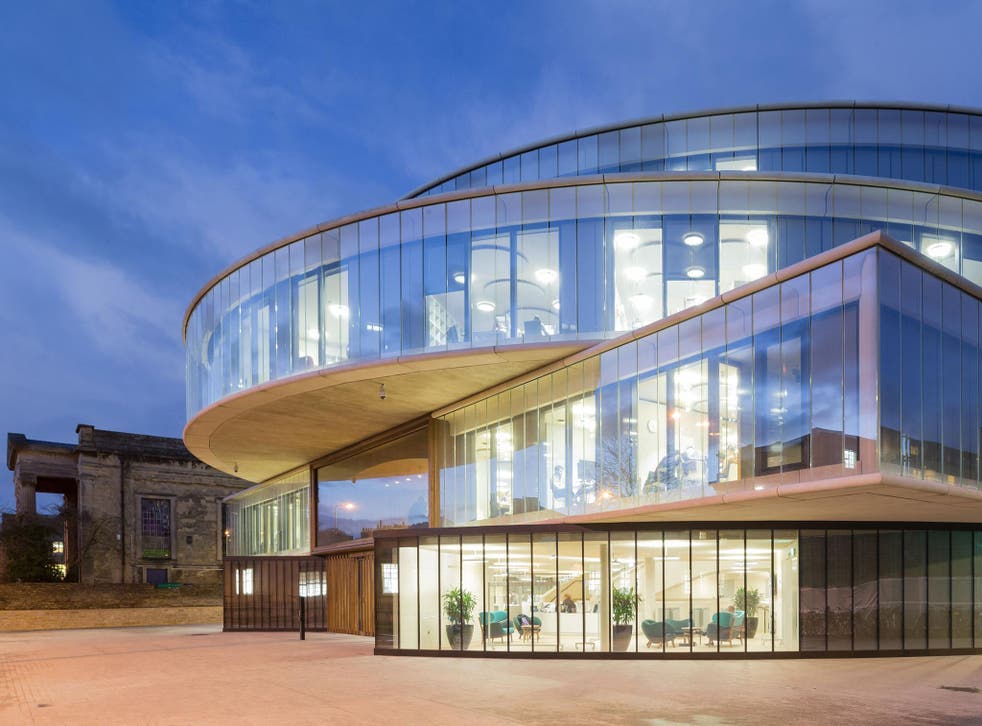 A leading political professor has resigned from his post at Oxford University after concluding that one of its main donors was a Donald Trump supporter.
Bo Rothstein, was a professor of government and public policy, had been at the Blavatnik School of Government - named after the Ukrainian-born billionaire Leonard Blavatnik whose £75m helped set up the school.
Prof Rothstein said he decided to resign from his post, after he found out Mr Blavatnik, a British-American citizen, had donated $1m (£770,000) to the US President's inauguration committee.
Mr Blavatnik, who made his fortune through his company Access Industries, has since denied the claim.
In a resignation letter, Mr Rothstein called Mr Blavatnik's financial support for Mr Trump "incomprehensible and irresponsible".
The letter, seen by The Guardian, said: "President Trump stands for a system of governing that is completely contrary to what I have come to define as 'quality of government'.
"As I see it, Donald Trump's policies are also antithetical to the goal of the Blavatnik School of Government, which aims to improve the quality of government and public policymaking worldwide, so that citizens can enjoy more secure and fulfilled lives."
A spokesman for Mr Blavatnik said neither him nor Access Industries ever made donations to Mr Trump's presidential campaign.
The spokesman recognised Mr Blavatnik had donated money to Mr Trump's presidential inauguration committee, which he described as a joint congressional committee that "helps to organise public and private events during the week leading up to the inauguration".
But Mr Rothstein told The Guardian that donations to Mr Trump's inauguration were "in my book a support to Donald Trump".
A separate report by the The Dallas Morning News suggested that Mr Blavatnik was a donor to Mr Trump's Republican Party. It said he had pledged money to a number Mr Trump's rivals for the party's presidential nomination, including Senators Marco Rubio and John McCain.
A statement from the Blavatnik School said it "regretted" Mr Rothstein's decision to resign over the donations "which are completely separate from the school and its work".
It stated that as an American citizen, Mr Blavatnik was entitled to make donations and support whichever politician he chooses.
Ngaire Woods, the dean of the Blavatnik School added Mr Blavatnik had "always respected the academic independence of the school" and "never attempted to influence its work".
She said: "The school respects that Professor Rothstein's decision to resign is based upon his strongly held principles. However, we do not agree that the political donations cited by Professor Rothstein associate the school with the current US President, nor compromise our ongoing mission to improve the quality of government around the world."
UK news in pictures

Show all 50
In 2015, Mr Blavatnik was named in the Sunday Times Rich List as having a fortune worth £13.17bn.
Mr Blavatnik started buying businesses in Russia and has investments in metals, oil, digital media and music. He became the owner of Warner Music in 2011.
At the time of his donation to the University of Oxford to set-up the Blavatnik School, the university was heavily criticised for accepting the money.
In an open letter signed by a group of academics and published by the The Guardian, Oxford University was urged to "stop selling its reputation and prestige to Putin's associates".
Register for free to continue reading
Registration is a free and easy way to support our truly independent journalism
By registering, you will also enjoy limited access to Premium articles, exclusive newsletters, commenting, and virtual events with our leading journalists
Already have an account? sign in
Join our new commenting forum
Join thought-provoking conversations, follow other Independent readers and see their replies