Paradise Papers: Lord Ashcroft 'retained his non dom status' while serving in the Lords
Multimillionaire Tory donor reportedly kept hundreds of millions of pounds in Bermuda-based offshore accounts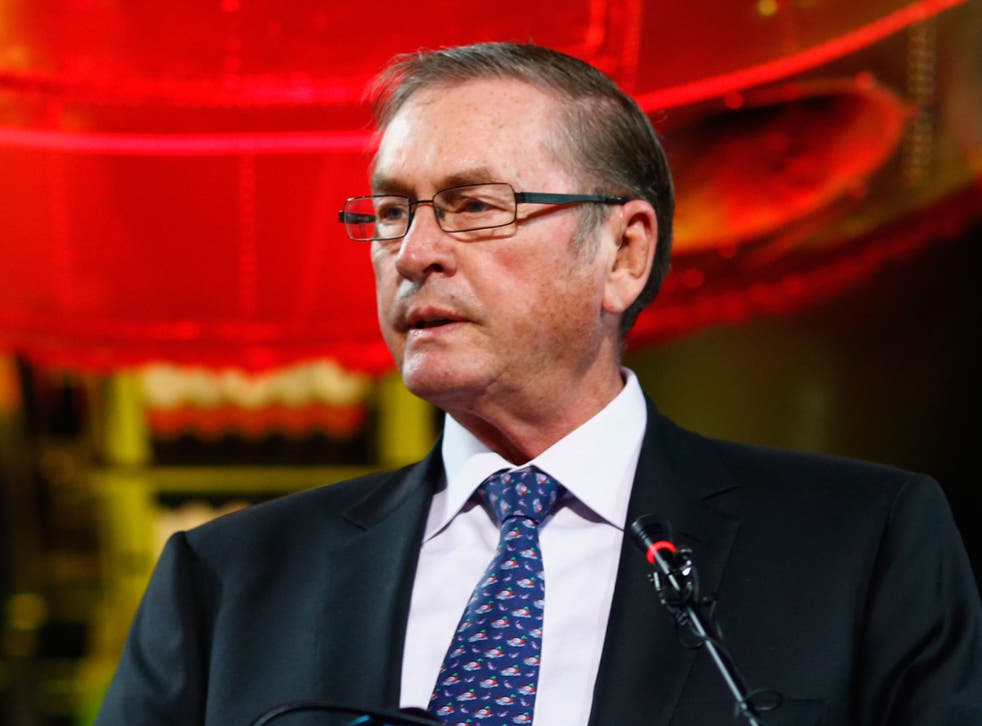 Lord Ashcroft, a major donor to the Conservatives and the party's former deputy chairman, reportedly retained his non-dom status while serving in the House of Lords, documents released as part of the Paradise Papers suggest.
The revelation suggests the peer continued paying tax only on his UK earnings, against his previous promises and despite attempts by parliamentary authorities to make members of the House of Lords pay their full share of tax.
When he was awarded a peerage in 2000, the businessman vowed to become a permanent UK resident and drop his non-dom status. However, in 2010 he was forced to admit that he was still a non-dom.
Following the admission, new laws were introduced to force anyone who sits in Parliament to pay all British taxes.
However, some of the 13.4 million documents released as part of the Paradise Papers suggest Lord Ashcroft remains registered as living in Belize.
Papers from law firm Appleby, which is based in the Central American country, state that the peer "is deemed domicile in the UK per law enacted April 2010 but his true domicile is Belize".
The documents also allege that the Tory donor kept hundreds of millions of pounds in the Bermuda-based Punta Gorda Trust fund. Documents dating from 2006 recorded the fund as being worth £341m.
The Independent has contacted Lord Ashcroft for comment, but none had arrived at the time of publication.
Lord Ashcroft stepped down from the House of Lords in 2015 but retained his peerage.
There is no suggestion that he acted illegally but the revelations about the nature of his wealth are likely to prove uncomfortable reading for the Conservatives, who received significant donations from the peer over many years, including £500,000 in the run-up to this year's general election.
UK news in pictures

Show all 50
Alan Kilkenny, Lord Ashcroft's spokesman, told The Guardian the peer had never engaged in tax evasion, abusive tax avoidance or tax avoidance and said "any suggestion or implication that he has will be vigorously challenged".
He dismissed the revelations as "scraps of information, which do not amount to evidence, gained from stolen documents".
The 13.4 million Paradise Papers lay bare how thousands of rich and powerful individuals invested vast sums of money in murky offshore structures.
Those caught up in the leak include the Queen, whose private estate is said to have invested £10m in offshore funds based in Bermuda and the Cayman Islands.
The papers were obtained by German newspaper Süddeutsche Zeitung and are being analysed by 100 media organisations across the world.
They come from the company registries of 19 tax havens, and two offshore service providers, and were released less than two years after the leak of the Panama Papers caused shockwaves by exposing how dozens of well-known figures were keeping wealth in offshore funds.
Register for free to continue reading
Registration is a free and easy way to support our truly independent journalism
By registering, you will also enjoy limited access to Premium articles, exclusive newsletters, commenting, and virtual events with our leading journalists
Already have an account? sign in