Bad parents should be 'called out' and helped out, inquiry on inequality urges
The Social Mobility and Child Poverty Commission calls for parents to be taught how to raise children and for fairer work experiences in efforts to end child poverty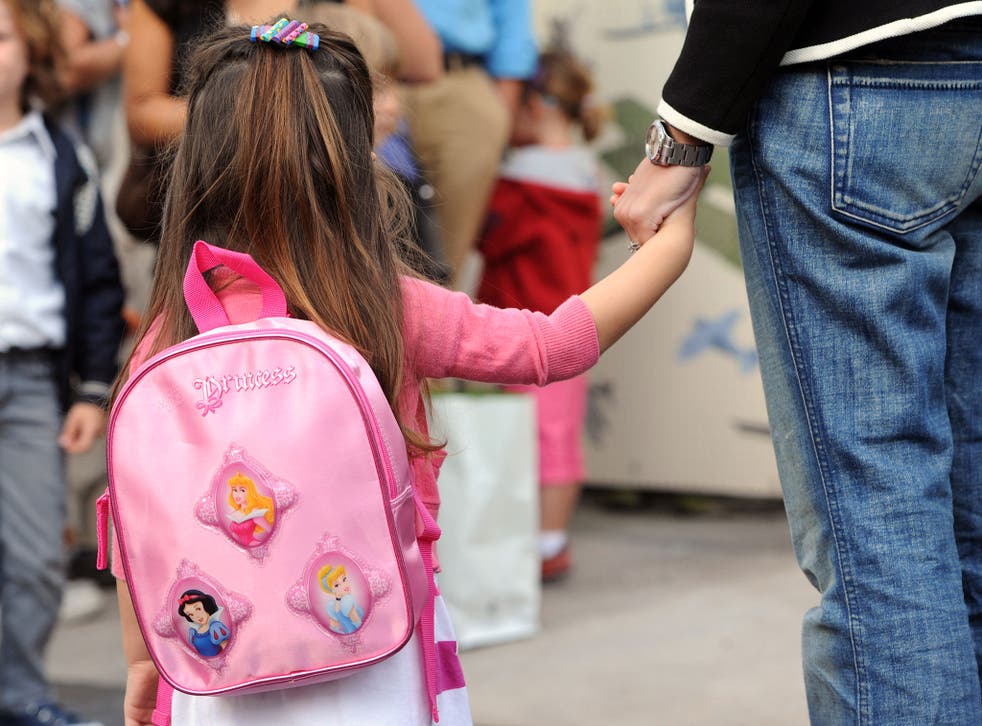 Bad parents should be taught the basics of bringing up children in a nationwide campaign, a parliamentary inquiry into inequality has recommended.
The Social Mobility and Child Poverty Commission also called for an end to unpaid internships by 2020, using the law if necessary, and proposed to pay teachers more for working in the country's most deprived schools. Its State of the Nation report warned that without these changes the UK is at risk of becoming a "permanently divided" nation, with the poorest in society left behind.
The proposals come as the commission warns that far from being the year when child poverty is eradicated, 2020 could mark the end of the first decade in recent history in which it increased.
Politicians have previously been too nervous to intervene on parenting. Former Labour minister, Alan Milburn, argued the issue should not be avoided any longer and that poor parenting should be "called out".
"The starting point should be parenting," Mr Milburn said. "Effective parenting has a bigger influence on a child's life than their wealth, their class or even their education. Most parents do a great job but some do not, and there has been a reluctance to call out bad parenting or to support more parents to develop their parenting skills."
A National Parenting Campaign would cost an estimated £50m a year, the commission said. This could be funded by restricting tax free childcare to families where one parent earns over £100,000.
The campaign would involve training those who already work with under-threes, such as health workers, GPs and social workers, so that they encourage parents to use the best techniques. It would also add parenting style and skills training to existing programmes of post-natal help available to new parents. Schools should also have a role in identifying poor parenting if it is affecting a children's achievement and development.
It should be a "national priority" for schools to improve the academic results of poorer children, the commission said. Twice as many poor children are achieving the basics at GCSEs than in 2005, but the most disadvantaged are still far more likely to fail than other children. On current trends, it is likely to be at least 30 years before the achievement gap at GCSE between these two groups is even halved, the commission warned.
Better paid teachers in the toughest schools would help close gap between between disadvantaged children and their richer classmates, Milburn said. "More needs to be done to get the best teachers to teach in the most challenging schools. Earlier this year, the Commission surveyed over 1,000 teachers and found that better pay would be a powerful incentive to do so. For decades, pay systems have rewarded teachers equally whether they teach in a wealthy, leafy suburb or a depressed coastal town.
"Narrowing the attainment gap cannot happen unless we break from that old orthodoxy. On assuming office, the next government should immediately commission the STRB (School Teachers' Review Body) to create new pay grades for the best teachers to work in challenging schools in the hardest to recruit areas."
He also called for a new Teachers' Pay Premium to offer 2,000 of the country's best teachers a 25 per cent pay rise if they agree to work in a challenging school.
Christine Blower, general secretary of the National Union of Teachers, said: "One of the reasons many challenging schools struggle to recruit is that they are consistently criticised by Government, despite doing a great job. Teachers are motivated by the knowledge that they are doing a valuable job and making a real difference, tapping the potential of young, disadvantaged children. These teachers are certainly appreciated locally. They need to be valued by Government too.
"Golden hellos" are not a new idea and the NUT does not believe it is the best approach. Arbitrary floor targets, an Ofsted regime and workload which are causing many teachers to leave the profession, and forced academisation, do not make working in challenging schools an attractive career move. Teachers need to believe they are being supported. The money would be far better used on ensuring smaller classes and high quality CPD training."
Join our new commenting forum
Join thought-provoking conversations, follow other Independent readers and see their replies