Police and probation failures left killer free to murder new partner, inquest rules
Failure to recall Paul O'Hara to prison despite reports of violence against Cherylee​ Shennan contributed to her death, inquest concludes
Maya Oppenheim
Women's Correspondent
Monday 22 July 2019 13:01 Comments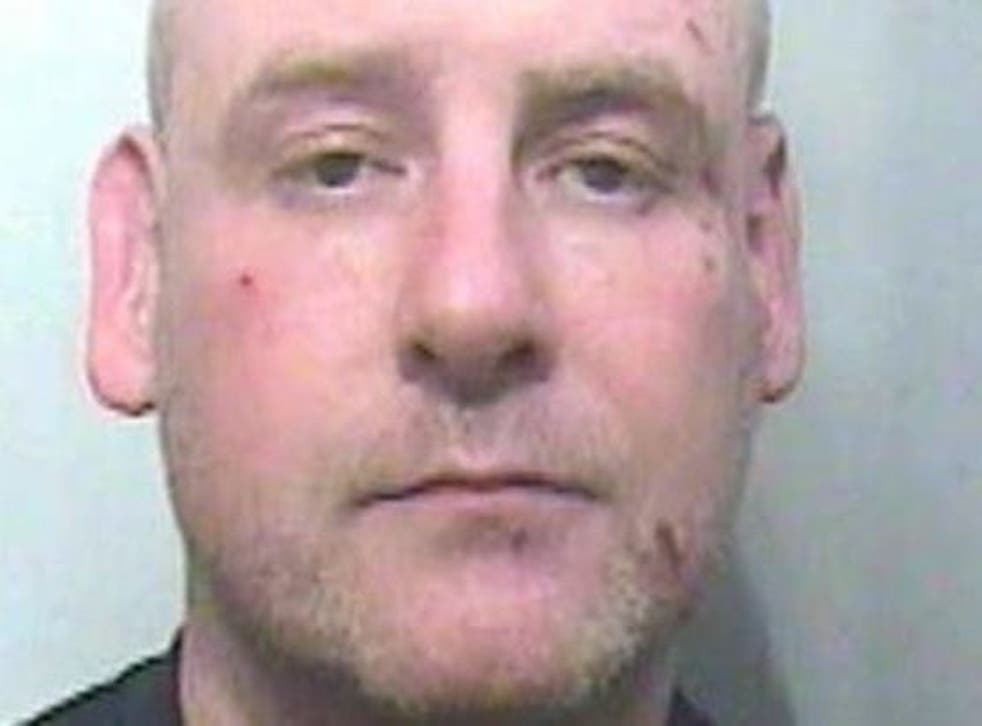 Failures on the part of police and probation services left a convicted murderer free to kill a second partner, who had warned authorities she was scared for her life, an inquest has found.
Paul O'Hara rushed into Cherylee Shennan's home as she reported his domestic abuse to two police officers in March 2014.
He attacked the trio with a hammer before chasing the 40-year-old into the street, stabbing her to death.
It later came to light he had stabbed his previous partner, Janine Waterworth, to death in Oldham in "very similar circumstances" in 1998.
He had been jailed for life for murder that same year and only released on licence in 2013.
After three weeks of evidence in front of a jury, an inquest has now ruled Shennan, of Rawtenstall, Lancashire, was unlawfully killed.
UK news in pictures

Show all 50
It found a failure to recall O'Hara to jail, despite Shennan's reports of his violence towards her, contributed to her death.
She had voiced her worries to probation workers on the day she died, and the service had also heard of a report of domestic violence made by her just over two weeks beforehand.
However, on March 14, 2014, the probation service chose not to call O'Hara back to prison, as it was said Ms Shennan had then retracted the allegations. She went on to die three days later.
Two police officers were present when she was murdered as they had been called to a report of domestic abuse.
Lancashire police said Det Sgt Damien McAllister and Det Con Karen Kenworthy went to Shennan's home following a probation service referral of domestic abuse at the hands of O'Hara.
But O'Hara forced his way into Shennan's cottage within minutes of their arrival, and set about her with a hammer, before turning on the police officers.
Ms Shennan escaped her home but the court at the original trial heard neighbours saw her kneeling in the street as O'Hara "methodically" rained down blows.
She was pronounced dead at the scene – with a post-mortem examination discovering the former beautician died of multiple stab wounds.
A report by Lancashire Coroner James Newton said "the lack of inter-agency management or the appropriate sharing of information" also possibly contributed to her death.
The report also argues there was a weak understanding of O'Hara's manipulative personality and poor risk management of him.
It found there had been no face-to-face visit carried out by Greater Manchester Probation Trust (GMPT) preceding his release and afterwards there was no visibility of his licence conditions.
GMPT also did not inform police of the relationship – which meant no vulnerable person marker was put on her address.
Mr Newton said if police been conscious of the relationship there could have been "other pairs of eyes" keeping an eye on the situation.
The court heard O'Hara, who on release in 2012 was considered "of high risk of causing significant harm to women", was subject to a life licence and monitoring.
"Probation and police had all the information they needed to stop this, but they let it happen," Shennan's mother, Betty Roberts, told the Daily Mail.
"We as a family have to live with that knowledge, and without Cherylee, for the rest of our lives."
In the original trial, Preston Crown Court heard O'Hara admit to murder and the wounding and assault of the two officers.
In sentencing, Judge Anthony Russell QC, declared him to be "very dangerous to women".
He gave him 10 years for attacking Det Sgt McAllister and two years for the assault on Det Con Kenworthy, to run alongside his whole life term for murder.
At the time, Det Supt Eddie Thistlethwaite said: "O'Hara is a predatory and violent individual who manipulated his victims including Cherylee, praying on their craving for love and attention.
"He has shown no or little remorse throughout this process and his actions fully justify the sentence which has been imposed."
Responding to the inquest's findings, a spokesperson for Lancashire police said: "First and foremost our thoughts today are with Cherylee's family and friends. Her murder was a truly horrendous incident which took the life of a woman with so much to live for.
"Domestic Homicide Reviews allow agencies to learn and improve their response to domestic abuse. Reviews improve understanding of events and information that was known around the time of the victim's death and identify how responses by public bodies such as the police, social services, councils and other community based agencies can be improved."
The police force said there have been significant changes in arrangements since the review was published.
A probation spokesperson added: "This was an appalling crime and our thoughts remain with Cherylee's family and friends. Since Cherylee's tragic murder there has been a complete reorganisation of the Probation Service and a significant number of operational changes and improvements have been made.
"We will be giving the jury's conclusions very careful consideration and will see if there is anything further for us to improve."
Register for free to continue reading
Registration is a free and easy way to support our truly independent journalism
By registering, you will also enjoy limited access to Premium articles, exclusive newsletters, commenting, and virtual events with our leading journalists
Already have an account? sign in
Join our new commenting forum
Join thought-provoking conversations, follow other Independent readers and see their replies