Ebola nurse Pauline Cafferkey's rapid decline after being 'cured' leaves experts staggered
Experts are expressing astonishment at the deterioration of her condition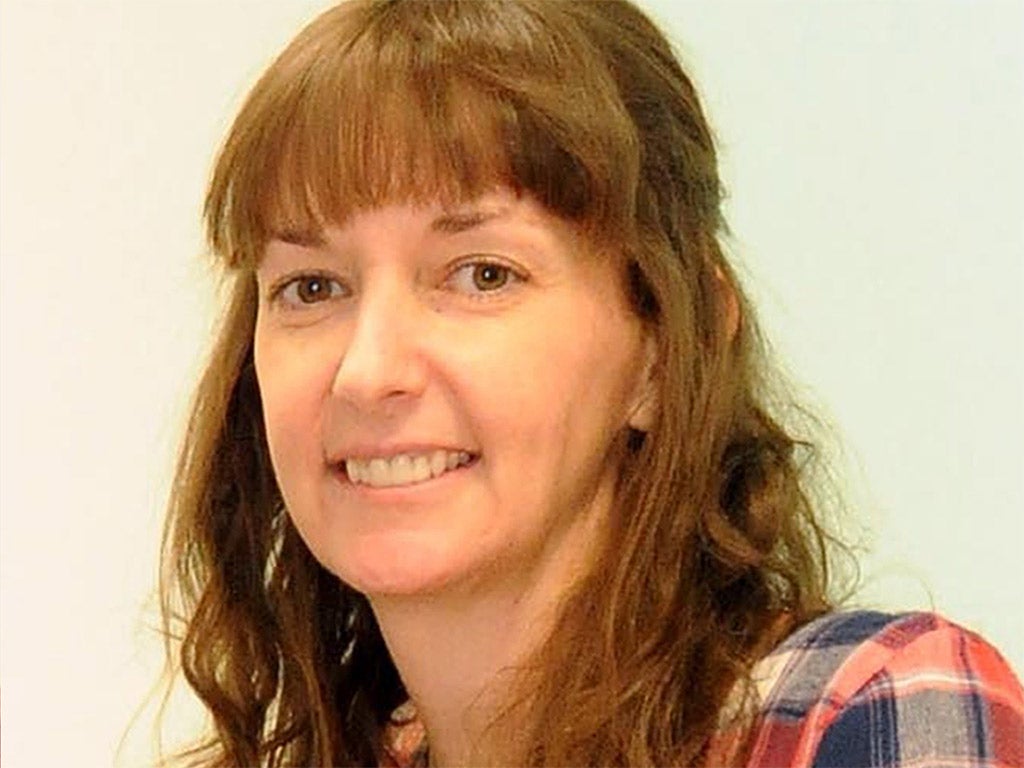 A British nurse who was apparently cured of Ebola earlier this year is now in a critical condition, doctors have said, with experts expressing astonishment at the deterioration of her condition.
Pauline Cafferkey was admitted to the specialist treatment isolation unit at Royal Free Hospital in London on 9 October. She had been treated for Ebola at the same hospital earlier this year, and was discharged in good health in January.
Doctors have said she is suffering an "unusual late complication" of her previous infection. Ebola virus can linger for months in survivors without causing serious ill effects or infection risk and is also known to cause long-term health problems in many patients.
However, medical understanding of the disease's after-effect is limited due to the relatively low number of historic cases.
In pictures: The village where Ebola started
Show all 5
Medics working in West Africa during the current outbreak – by far the worst ever recorded – say they have seen many rashes, infections and eye problems in people suffering from so-called "post-Ebola syndrome".
The exact nature of Ms Cafferkey's illness is not known, but experts have expressed shock at the severity of her condition.
Jonathan Ball, professor of molecular virology at the University of Nottingham, said the news was "frankly staggering."
"I am not aware from the scientific literature of a case where Ebola has been associated with what we can only assume as life threatening complications after someone has initially recovered, and certainly not so many months after," he said.
Health authorities have emphasised that the risk to the general public remains low. However 58 people who had been in close contact with Ms Cafferkey are being monitored by Health Protection Scotland. 25 have been vaccinated using the jab successfully trialed earlier this year in Guinea.
Ebola treatment nurse gets OBE
Dr Nathalie MacDermott, a clinical research fellow at Imperial College London, who also treated Ebola patients in West Africa at the height of the epidemic, said: "The change in [Pauline Cafferkey's] condition does not imply any increased risk to the general public, as stated previously the risk to the general public who may have had contact prior to her deterioration remains extremely low.
"It is unlikely that anything could have been done to prevent this relapse, this is an unexpected situation which could not have been anticipated. It is difficult to know whether any earlier intervention may have altered her current condition as we are only just learning about the potential long term effects of Ebola virus disease and management of complications and secondary effects."
The treatment team at the Royal Free has cared for all British healthcare workers who contracted Ebola. They have deployed experimental antiviral medicines, which they say may have helped their patients fight the condition. The hospital has the UK's most sophisticated infectious disease isolation unit, where patients are treated inside a plastic tent structure to avoid contact.
Ms Cafferkey, from Cambuslang in South Lanarkshire, contracted Ebola in December last year while treating patients in Sierra Leone. She was among the first wave of NHS volunteers flown out to help curb the epidemic, which has killed nearly 11,300 people in Guinea, Sierra Leone and Liberia.
She was treated for Ebola at the Royal Free between December and January. She fell ill again last week and was readmitted to hospital in Glasgow, before being flown to the Royal Free. Her family have said local medical staff were slow to spot the recurrence of her infection.
In a statement on 14 October, the Royal Free said it was "sad to announce that Pauline Cafferkey's condition has deteriorated and she is now critically ill." The UK Health Secretary Jeremy Hunt said he was sad to hear of the deterioration in Ms Cafferkey's condition and that his thoughts and prayers were with her and the team at the Royal Free.
Join our commenting forum
Join thought-provoking conversations, follow other Independent readers and see their replies