Peers lobby Smith to halt deportation of gay Iranian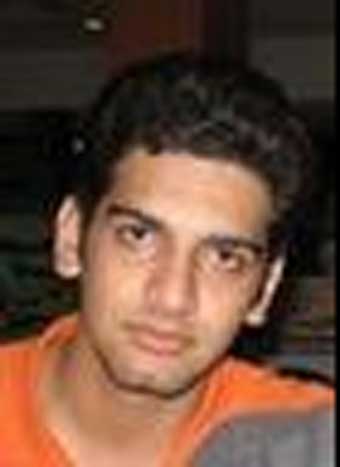 More than 60 peers have signed a letter to the Home Secretary urging the Government to halt the deportation of a gay Iranian teenager who faces execution if he is returned to his homeland.
Mehdi Kazemi, 19, has lost his claim for asylum in Britain, even though his family has told the Home Office that his life is in danger after his former boyfriend in Iran was arrested and hanged for sodomy. The case has now attracted worldwide attention and, last night, 63 members of the House of Lords signed a letter to Jacqui Smith calling on the Government to show compassion and to grant Mr Kazemi sanctuary in Britain.
Among those pressing the Government to help Mr Kazemi are Lord Woolf, the former lord chief justice; Betty Boothroyd, the former speaker of the House of Commons; and Shirley Williams, Julia Neuberger, Paddy Ashdown, David Steel, Lord Lester QC and the Bishop of Liverpool, as well as a number of senior Labour peers.
In the letter, the peers say: "We members of the House of Lords are deeply concerned at the possible execution of Mehdi Kazemi if he is refused asylum in the UK and is deported to Iran. His former partner has been executed there. We urge Her Majesty's Government to show compassion and allow Mr Kazemi to have a safe haven in the UK."
It is understood that some government ministers privately support the peers' intervention, but for constitutional reasons are unable to put their names to the document. The letter is also supported by Mr Kazemi's family, who issued their own plea to the Home Secretary yesterday.
Mr Kazemi's uncle, Saeed, asked Ms Smith to take pity on his nephew, whom he said was confronting a terrible fate that could end in his death. "After losing his case he is so afraid now of what might happen to him," said Saeed, who has lived in Britain for 31 years. "He is living a nightmare which no young man should ever have to experience. I have been told that there is an arrest warrant in his name issued by the Iranian government police. If he goes back, his life will be in danger. I urge Ms Smith to please reconsider his case."
Lord Roberts of Llandudno, the Liberal Democrat peer who organised the petition, said last night that he was seeking an urgent meeting with a Home Office minister to discuss Mr Kazemi's case and deliver the letter.
On Tuesday Mr Kazemi lost his legal battle to have his claim for asylum heard in the Netherlands, where he had fled after his application for refugee status was rejected by the Home Office last year. He is expected to be sent back to the UK in the next 72 hours, when he will be detained before his removal to Iran.
Yesterday his MP, Simon Hughes, confirmed his own support for Mr Kazemi. Mr Hughes, the Liberal Democrat MP for Bermondsey and Southwark, said the Home Office had assured him that the case would be reconsidered.
He said: "As Mehdi's British MP, and someone who has been supporting him and his family since December 2006, I am prepared for Mehdi's return to the UK. As soon as Mehdi is back in the UK, I will meet him and his family and make official representations through the proper channels, with the help of the best legal support. The Home Office has assured me that they will then reconsider Mehdi's case."
He added: "I remain very clear that the UK should not be deporting gay and lesbian people to Iran, where all the evidence shows they will be persecuted. My Liberal Democrat colleagues and I are hoping to persuade the Government to change its policy before anybody else in a similar position is returned to Iran."
In a separate move, the European Parliament is expected to debate Mr Kazemi's case today.
Mr Kazemi came to study in Britain in 2005. But after one year he was told by his family in Tehran that his former boyfriend had been questioned about his sexual relationships before his execution in April 2006 and had named him under interrogation.
Join our commenting forum
Join thought-provoking conversations, follow other Independent readers and see their replies