Penguins given antidepressants to cope with the British weather
The South-American birds have been made miserable by the endless rain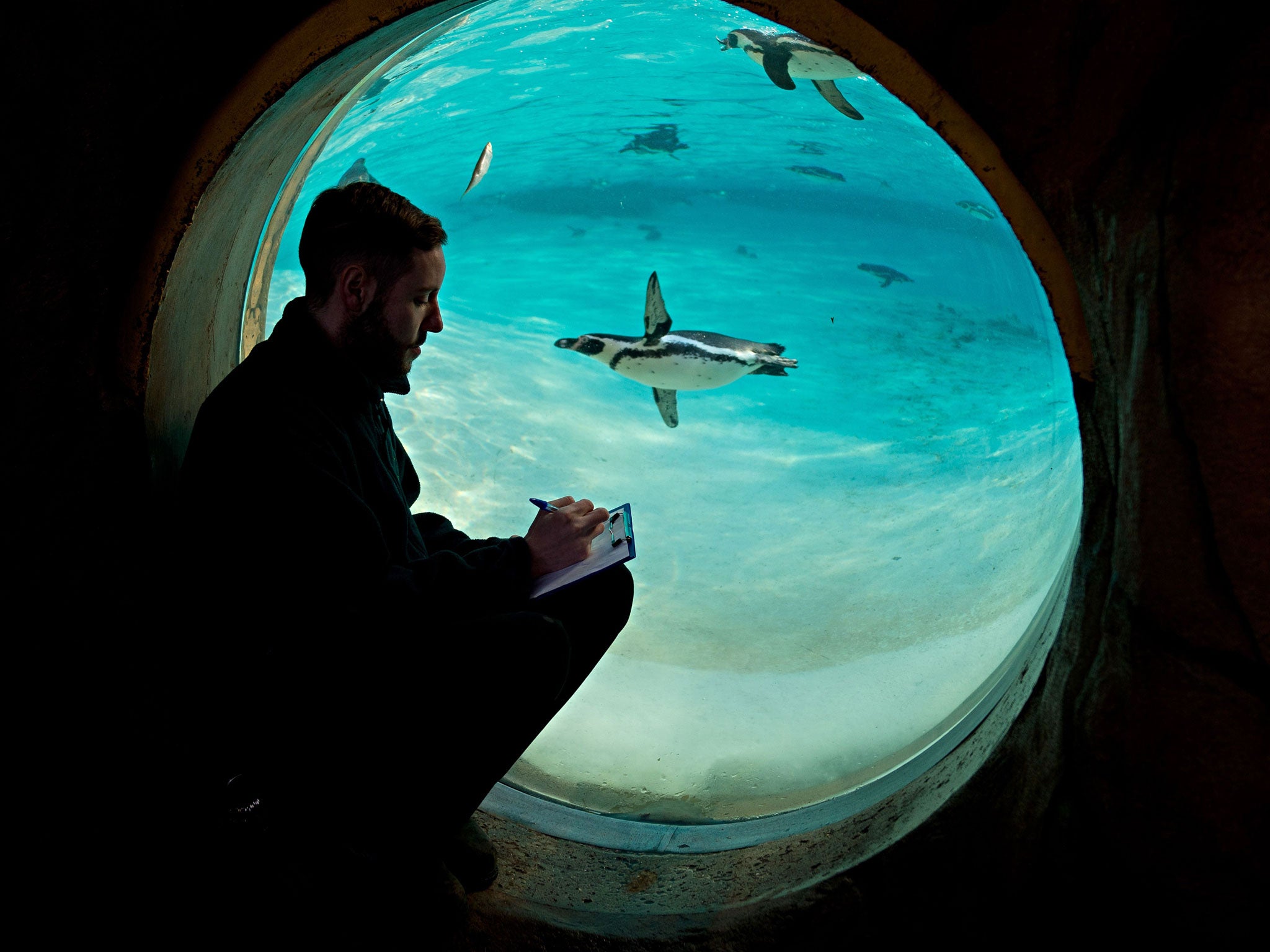 Penguins have become so jaded by this winter's relentless storms that this group of gloomy birds have been given antidepressants.
Humboldt penguins at the Scarborough Sea Life Sanctuary in North Yorkshire were administered the pick-me-up after staff became concerned by their inability to cope with the ongoing wind and rain.
The pills are pushed into the gills of dead fish, which are then fed to the native South-American birds.
The centre's display curator Lyndsey Crawford told the Guzelian news agency: "Humboldts in the wild on the coast of Peru and Chile can be subjected to some pretty wild extremes of weather. What they don't get though is weeks of almost daily downpours and high winds.
"After the first week our birds were just a bit subdued, but after over a month now, they are thoroughly fed-up and miserable, much like the rest of us."
It is not the first time the penguins have been dependent on medication. Nearly three years ago, the birds relied on antidepressants after they were severely stressed by a break-in at their enclosure.
According to staff, misery has more detrimental effects on penguins' natural defences than those of humans. Resultantly, they have been prescribed "uppers" to try and combat any more serious symptoms.
"They're doing the trick so far, but we are all praying for the weather to change and at least a few successive days of sunshine to give the penguins the tonic they really need," said Ms Crawford.
Join our commenting forum
Join thought-provoking conversations, follow other Independent readers and see their replies