Pentonville prison: Damning report reveals squalid conditions and staff shortages that allow gang fights in prayer meetings
Prisoners forced to go for weeks without doing exercise outside while enduring persistent overcrowding and 'crumbling' physical environment, warns Independent Monitoring Board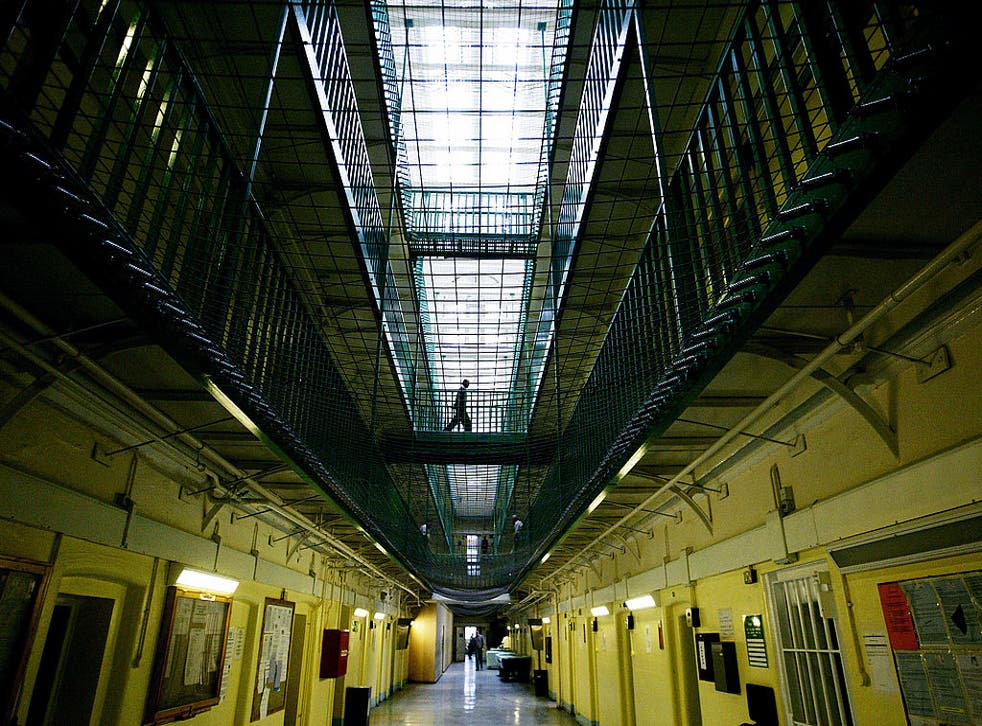 Staff shortages in a London prison have become so severe that inmates are forced to go for weeks without doing exercise outside and gang brawls are allowed to erupt during prayer meetings.
A damning report by the Independent Monitoring Board (IMB) of HMP Pentonville has revealed that persistent overcrowding and the "crumbling" physical environment in the jail means the prisoners are not treated with humanity or dignity.
It states that an insufficient number of prison officers has seen an increase in gang related incidents during gatherings for prayer, citing one incident in which a gang fight forced priests to run for cover, and another where a prisoner was stabbed as he entered.
The report marks the latest in a string of scathing attacks on the prison system, coming just days after the prisons minister admitted he was partly responsible for the "shocking" situation in another large Victorian jail, HMP Birmingham.
HMP Pentonville is "porous" to drugs, weapons and mobile phones, and vermin is "rife", the board said. Old, damaged windows meanwhile remain despite warnings that they compromise the safety of staff and inmates.
It said activities and association time were restricted, with some prisoners going for weeks without exercise in the fresh air, which the IMB branded "inhumane".
The report states: "Running a full regime hinges on having sufficient prison officers. There were too few for most of the year. Wings were shut down for three or four half-days a week."
Pentonville is in the top 10 prisons most in need of investment across England and Wales, accommodating more than 1,200 men in a facility certified to hold 900.
The jail holds the highest number of prisoners with serious mental health problems of any local prison because of its proximity to many secure mental hospitals and its function as a remand prison, which inspectors said make it a "unique and complex" population.
Earlier this week, the government was accused of being "asleep at the wheel" after ministers were forced to "step in" and take full control of the privately-run HMP Birmingham, a jail that has been dogged by soaring violence, drug use and appalling living conditions.
The action came just days after the prisons watchdog issued an "urgent notification", grading the jail as "poor" in every category and giving the government 28 days to improve it, although ministers claim they were already preparing to act.
A Prison Service spokesperson said: "We are investing £16m across the estate to bring prisons back up to acceptable standards, and work is underway to fix Pentonville's old windows and grilles with around 30 per cent already replaced.
"The prison is seeing a reduction in drug use thanks to new netting, as well as regular sniffer dog and staff-led searches. In addition, 35 new prison officers have been recruited and we are working with charities to better identify and rehabilitate known gang members at Pentonville.
"The problems in our prisons will not be fixed overnight. But reducing crowding is a central aim of our modernisation plans – precisely why we have committed to delivering up to 10,000 new prison places across the country."
Join our new commenting forum
Join thought-provoking conversations, follow other Independent readers and see their replies