Drug-fuelled prison violence affecting up to 20 jails, minister admits after G4S lose control of crisis-hit HMP Birmingham
'In recent years conditions in our prisons have plummeted, particularly in our overstretched and overcrowded local prisons,' warn campaigners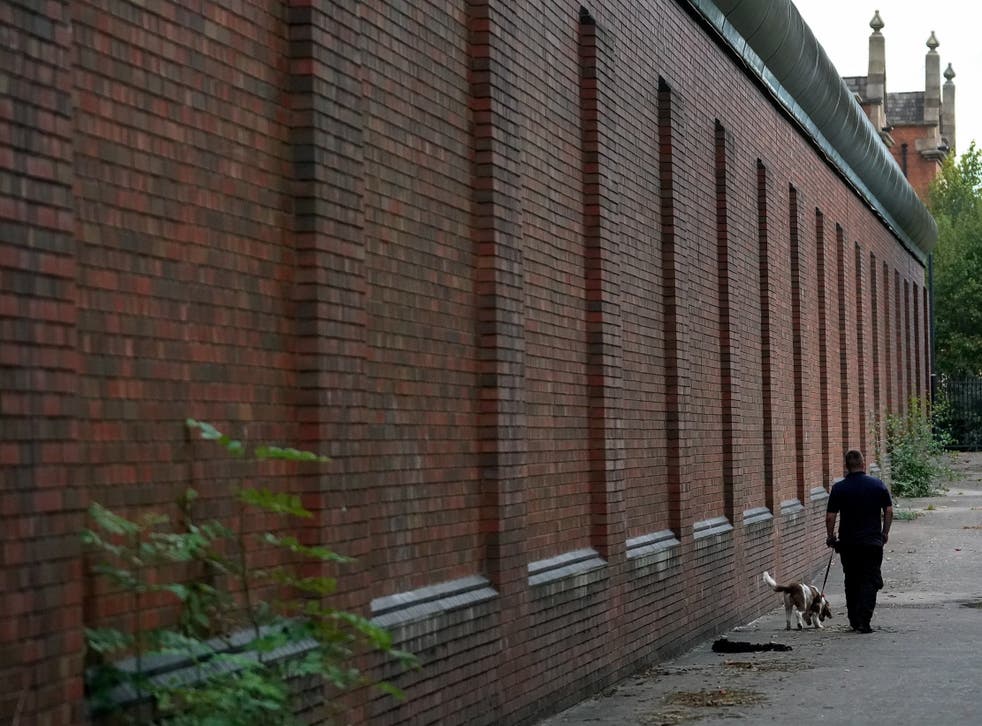 As many as 20 jails are suffering similar problems with drugs and violence that forced the government to take control of crisis hit HMP Birmingham, the prisons minister has said.
Rory Stewart admitted he was partly responsible for the "shocking" situation after facing a barrage of criticism, including accusations from the prisons watchdog that the government had been "asleep at the wheel" in letting conditions deteriorate so dramatically.
Speaking after the Ministry of Justice announced it was taking control of HMP Birmingham from private contractor G4S, Mr Stewart conceded it was not an isolated case.
While Birmingham was the "worst" prison in the country, "as many as 20" others were facing comparable problems, he said in an interview with LBC radio.
Mr Stewart's comments followed a scathing critique of the jail by Peter Clarke, chief inspector of prisons, who said Birmingham had "slipped into crisis" following a "dramatic deterioration" in the past 18 months.
Asked whether the Ministry of Justice (MoJ) had failed, Mr Clarke said: "I think that's the only reasonable conclusion you can come to."
The MoJ has now assumed control of the establishment for at least six months.
G4S said it welcomed the move, saying the prison, which it has managed since 2011, faces "exceptional challenges".
The government has not ruled out awarding contracts to private firms in the future, saying those run by companies such as G4S are "among the best performing prisons across the estate" and that the latest problems were "acute and particular at Birmingham and … not reflective of other private sector prisons".
Prisons minister Rory Stewart admits government shouldn't have cut officer numbers
Ministers last week pledged £10m worth of investment for 10 jails, with Mr Stewart promising to resign if the programme fails to deliver improvements.
But Peter Dawson, director of the Prison Reform Trust, said the problems in the prison system "go much wider than the 10 prisons".
"What is most alarming is that Birmingham is not an isolated case," he told The Independent.
"In recent years conditions in our prisons have plummeted, particularly in our overstretched and overcrowded local prisons. The priority now must be to restore stability."
The intervention comes a month after a report by Mr Clarke found prisoners in England and Wales were enduring the "most disturbing conditions ever seen – conditions which have no place in an advanced nation in the 21st century".
Among the worst performing jails are Liverpool, Wormwood Scrubs and Nottingham – all of which are managed by the MoJ.
At HMP Liverpool, inspectors found "squalid" living conditions, with dirt, litter, rats, cockroaches and "piles of rubbish" that had not been cleared by prisoners employed as cleaning orderlies because it presented a health and safety risk.
In, Birmingham, Mr Clarke's report said staff were found asleep or locked in offices during an inspection that uncovered "appalling" squalor and violence.
Some inmates were so frightened they reported feeling unsafe behind locked cell doors – while violent prisoners could act with "near impunity".
Experts yesterday also called for "urgent" government action to strip G4S from managing a "failing" children's detention centre.
UK prison conditions: in pictures

Show all 8
Prison reform charity the Howard League for Penal Reform warned the conditions at privately-run Oakhill Secure Training Centre, near Milton Keynes, were "disgraceful" with levels of violence that remained stubbornly high.
At Oakhill, which houses boys as young as 12, an Ofsted inspection in June found evidence of bullying, "worn and heavily stained" showers and toilets and "prolonged restraints [of children] including inverting children's wrists and holding their heads".
Commenting on the centre, Frances Crook, the charity's chief executive, said: "G4S is still running a child prison that is failing badly – I would like that to be taken over urgently.
"It is disgraceful that children are not being cared for properly."
The centre was judged as inadequate or requiring improvement in almost every area in its latest audit, which found that "violence and restraint remain everyday features".
Ms Crook said the "dire" state of Oakhill and Birmingham had been compounded by successive changes in leadership at the Ministry of Justice.
The government could have acted sooner to bring Birmingham, which saw rioting in 2016 and an arson attack as recently as last month, back under state control if the department had not seen six justice secretaries in phe last seven years, she said.
The government's forced intervention at HMP Birmingham has reignited a debate over the role of private contractors in the prison system.
Prison conditions 'most disturbing ever seen' with staff now inured to jails not fit for 21st century, watchdog says in damning report
Of the 123 prison establishments across England and Wales, 17 are managed by private firms, split between G4S, Serco and Sodexo.
G4S has faced past scrutiny of its operations: in 2016 the company was forced to transfer Medway Secure Training Centre to the government and a year later guards were filmed allegedly "choking", mocking and abusing detainees at Brook House immigration centre.
Criticism has also been levelled at the privatisation of the probation service, with MPs on the justice committee warning in June that the government must overhaul the botched programme that is failing against every measure and may threaten public safety.
The damning report said that some private Community Rehabilitation Companies are monitoring offenders on the telephone, with overstretched staff handling up to 150 cases each.
Meanwhile, convicts are being made to carry out "meaningless" unpaid work like moving mud from one pile to another in graveyards, or turning up to placements and finding no one there.
Prison campaigners said private firms often fail to run ageing inner city jails and only cope when they are in charge of modern, purpose built buildings.
"Birmingham was the first big inner city prison that private companies took over," Ms Crook told The Independent. "They wanted to show that they could do things differently in one of these challenging prisons. What they have proved is that they can't.
"The company has the public purse over a barrel. They make a lot of money out of these contracts The government has never really got to grips with it, hence Carillion. It is a bureaucratic burden on the state to ensure the private company does what it is meant to do."
Responding to criticism of Oakhill, G4S said the most recent Ofsted report highlighted "progress made in a range of areas" and said there was particular praise for the range of health services available to children in the centre.
The MoJ said it had taken urgent action to address the concerns raised by Ofsted.
Join our new commenting forum
Join thought-provoking conversations, follow other Independent readers and see their replies