People with no religion exceeding Christians in England and Wales, says study
The study found four out of 10 people raised as Anglicans have abandoned their faith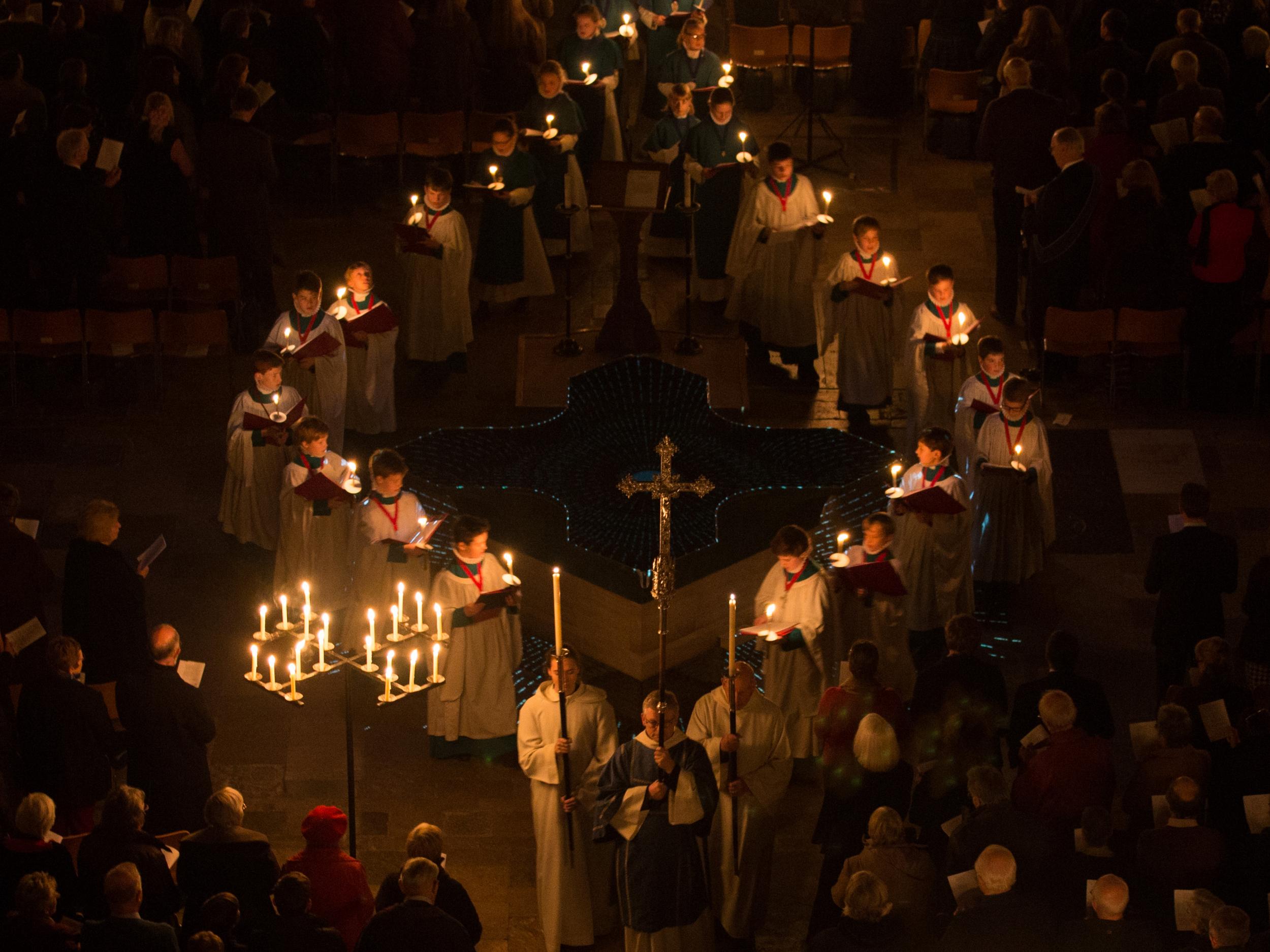 The rising proportion of people who describe themselves as not ascribing to any type of religion considerably outnumbers Christian people in England and Wales, a new study has found.
In 2014, 48.5 per cent of people said they had no religion - or were "nones" - compared to 43.5 per cent of people who identified as Christian – Anglicans, Catholics and other denominations - researchers at St Mary's Catholic University in Twickenham found.
The percentage of "nones" has almost doubled from 2011, when 25 per cent of people referred to themselves as having no religion, the research, reported by the Guardian, revealed.
The study, Contemporary Catholicism in England and Wales, due to be launched at the House of Commons on Tuesday, analysed data collected through British Social Attitudes surveys over three decades.
What marriage would be like if we followed the bible
Stephen Bullivant, senior lecturer in theology and ethics at St Mary's Catholic University told the Guardian: "The striking thing is the clear sense of the growth of 'no religion' as a proportion of the population."
He added that people brought up with some religion who later said they have religious beliefs was a key factor: "What we're seeing is an acceleration in the numbers of people not only not practicing their faith on a regular basis, but not even ticking the box."
Mr Bullivant's report found four out of 10 people raised as Anglicans have abandoned their faith, while Anglicans lose 12 followers, and Catholics 10, for every person recruited.
Data from Scotland and Northern Ireland was not examined in the report, however in April findings from the Scottish Social Attitudes survey found more than half of people in Scotland now have no religion.
Fifty-two per cent of Scottish people said they were not religious, compared with 40 per cent in 1999 when the survey began. The findings published by ScotCen Social Research also revealed attendance at religious services is at the lowest level recorded since 1999.
Ian Montagu, researcher at ScotCen, said: "Today's findings show that Scottish commitment to religion, both in terms of our willingness to say we belong to a religion and to attend religious services, is in decline."
Join our commenting forum
Join thought-provoking conversations, follow other Independent readers and see their replies